Winnik, Kessel each have three points in Maple Leafs' win over Blue Jackets

Daniel Winnik and Phil Kessel each had a goal and two assists, and Jonathan Bernier made 28 saves to lead the Toronto Maple Leafs past the injury-riddled Columbus Blue Jackets 4-1 on Friday night. Before the game, the Maple Leafs announced that forward Joffrey Lupul is out indefinitely with a broken bone in his right hand.

Spain's Fernandez wins Chan-less short program at Skate Canada

Javier Fernandez of Spain won the men's short program Friday in a Skate Canada International field that was missing Canada's Patrick Chan. Fernandez landed a beautiful quadruple Salchow to open his program but doubled his planned triple Axel to score 86.36 points, entertaining the crowd at Prospera Place with his rock-and-roll routine to Ram Jam's "Black Betty."

Stampeders great Forzani passes away at age 67

John Forzani, a former offensive lineman with the Stampeders who became a prominent businessman in Calgary after his CFL career ended, died Friday. He was 67. The Stampeders confirmed Forzani's passing in a statement Friday morning. The Calgary native had been on life support in a California hospital after suffering a heart attack.

Cubs officially hire Maddon as manager, fire Renteria

Joe Maddon was hired as manager of the Chicago Cubs on Friday, hours after the team fired Rick Renteria. Chicago, without a World Series title since 1908, announced the hiring about two hours after announcing the firing. Long regarded as one of baseball's best managers, Maddon opted out of his contract with Tampa Bay after Andrew Friedman left the Rays' front office to take over the Los Angeles Dodgers' baseball operations on Oct. 14.

BPL: deVos on Manchester derby, Balotelli's and Defoe's future

In this brand new BPL segment exclusive to TSN.ca, Luke Wileman and Jason deVos preview this weekend's derby between Manchester City and Manchester United, discuss whether Mario Balotelli will be in Liverpool for the long term, as well as Jermaine Defoe's future in the BPL.
Features
2014-15 NBA Divisional Previews

With the regular season right around the corner, TSN.ca profiles each NBA division before the first tip. TSN basketball analyst Jack Armstrong also gives his pick for division champ and a player to keep an eye on this season.

2014 MOP Watch

As CFL teams head into the stretch drive and make their final push for playoff spots and positioning, TSN.ca looks at the top candidates, this year led by the defenders, to take home this year's Most Outstanding Player award.
TRENDING
Hubub: Are the Giants a dynasty?

The San Francisco Giants won their third World Series in five years in dramatic fashion Wednesday night. Should they now be considered a dynasty or are they still a championship or two away? Join the discussion on Hubub.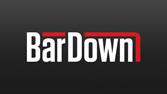 Cabbie Presents: Kyle Lowry
Cabbie talks to the Raptors point guard about being courted during free agency, DeMar DeRozan's hilarious instagram photo and draws a new portrait.