Miller gets shutout in Canucks' win over Devils

Ryan Miller made 20 saves for his second shutout of the season as the Vancouver Canucks blanked the New Jersey Devils 2-0 in NHL action Tuesday night. Alex Burrows and Shawn Matthias scored as the Canucks (15-6-1) moved into second place in the Western Conference.

Senators score twice in third, defeat Blues in shootout

Erik Condra and Alex Chiasson scored third-period goals for the Ottawa Senators, who rallied to tie it and then beat the St. Louis Blues 3-2 in a shootout on Tuesday night. The Senators, who had lost two straight, three of four and six of eight, trailed by two goals. They were beaten at home by the Blues on Saturday.

Grey Cup: Who will have the biggest impact?

Jon Cornish is certain to be a factor in the 102nd Grey Cup, but the running back is not alone in his ability to break open a game. The CFL on TSN panel share their thoughts on who will be the biggest impact player on Sunday.

Alfredsson expected to retire Dec. 4 in Ottawa

Daniel Alfredsson is finally ready to call it a career after 17 NHL seasons. The long-time Ottawa Senators is expected to retire Dec. 4 in Ottawa, according to TSN Hockey Insider Darren Dreger.

Ducks beat Flames at home for 19th straight time, spoil Hiller's homecoming

Corey Perry, Matt Beleskey and Kyle Palmieri staked Anaheim to a big lead, and the Ducks then held on for their 19th straight home victory against Calgary, beating the Flames 3-2 on Tuesday night. The Flames haven't won in Anaheim since Jan. 19, 2004. Only three players who played for Calgary in that game are active in the NHL.

Kane scores two power-play goals, Jets beat host Blue Jackets

Evander Kane scored two power-play goals, as the Winnipeg Jets held on to beat the Columbus Blue Jackets 4-2 on Tuesday night. Bryan Little and Andrew Ladd both had a goal and an assist, and Blake Wheeler and Jacob Trouba added two assists apiece for Winnipeg, which snapped a two-game losing streak.

Insider Trading: What is the Oilers' next move?

What will the Oilers' next move be? Will Jordan Nolan be dealt by the Kings? What kind of reception will Martin St. Louis receive in his return to Tampa Bay? What's the latest on Connor McDavid's recovery? The TSN Hockey Insiders discuss this and more.

Oilers, Blue Jackets working diligently to make a trade happen

The Edmonton Oilers and Columbus Blue Jackets, two of the worst teams in the league, are working together to make a trade happen to improve their fortunes. TSN Hockey analyst Aaron Ward is reporting that Oilers winger David Perron and Blue Jackets centre Artem Anisimov are the players being discussed for a potential trade, but there could be more players involved.
Features
Crown Royal Top 50 World Junior Moments

Since 1977, the IIHF World Junior Hockey Championship has delivered many memorable moments and this year, TSN and Crown Royal are counting them down. Watch SportsCentre daily to see where your favourite moment ranks in the Top 50 World Junior Moments.

TSN 2014 CFL Play of the Year

The most spectacular plays from the Canadian Football League's regular season are squaring off on TSN.ca, and you can determine the play that tops them all in the sixth-annual TSN Play of the Year Showdown: Canadian Football Edition. Check in daily for a new match-up as we look for the CFL's ultimate highlight for 2014.
Trending
Hubub: Who will win the Grey Cup?

The final stage is set, with the Hamilton Tiger-Cats and Calgary Stampeders going head-to-head in the 102nd Grey Cup in Vancouver. Who do you like?

Hubub: How long can the Raptors keep their elite status?

The Toronto Raptors have been one of the best teams so far in this young NBA season. The question is, are the Raptors over-achieving or will they remain an elite level team for the rest of the season? Have your say on Hubub.com!

TSN Hockey: The Quiz on Hubub

Welcome to TSN Hockey on Hubub - home of The Quiz. Get the latest hockey updates and analysis from TSN, TSN.ca and TSN Radio and engage the Hubub community with TSN's debates and poll questions, courtesy of The Quizmaster.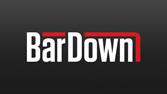 20 Questions with Dave Hodge
Is there any reason for fans of the Toronto Raptors to contain their optimism? Dave Hodge asks that and more in 20 Questions.