Features
2014 MOP Watch

As CFL teams head into the stretch drive and make their final push for playoff spots and positioning, TSN.ca looks at the top candidates, this year led by the defenders, to take home this year's Most Outstanding Player award.
Trending
Hubub: In the clutch, Manning or Brady?

Let's say your team is in the Super Bowl, down by six with two minutes to go, starting from your own 10. Who do you want at the helm for a championship winning drive? Peyton Manning or Tom Brady?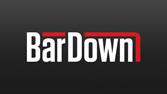 20 Questions with Dave Hodge
Does the NHL look good or bad for suspending Slava Voynov following his arrest on domestic violence charges after not suspending Semyon Varlamov last season? That and more in 20 Questions.