Throwback Thursday #TBT - Cleveland Barons
Liam McGuire (
@LiamRMcGuire
)
Aug. 8, 2014 10:42 AM
In a part of our #TBT series here at BarDown, we are going to look at now defunct NHL hockey teams and we're going to take you down memory lane and give you a crash course on them. Today's post will feature the Cleveland Barons, an obscure team that only lasted two seasons.
(Image via Wikipedia)
(Image via Off Centred)
Where'd they play?
Richfield Coliseum
When they were active?
1976-78
Playoff appearances:
0
Stanley Cup Victories:
0
Team's overall record:
160 GP – 47 W- 87 L - 26 T (.375 winning percentage)
Most goals:
Dennis Maruk 64
Most assists:
Dennis Maruk 85
Most points:
Dennis Maruk 149
Notable players:
Dennis Maruk (1976-68), Al MacAdam (1976-68), Dave Gardner (1976-68), Greg Smith, (1976-68), Wayne Merrick (1976-68), Rick Hampton, (1976-68), Gilles Meloche (1976-68).
Best Jersey:
The jerseys they wore weren't much different over two years aside from minor alterations. With that said, their jerseys were pretty solid.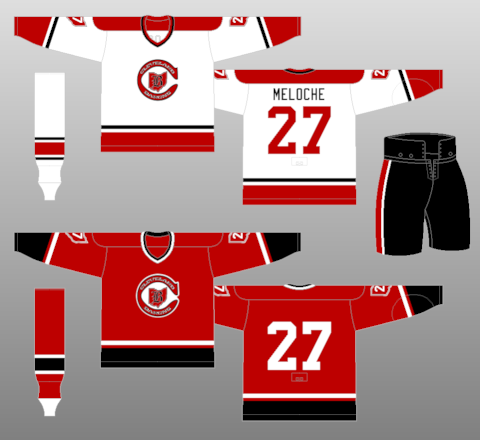 (Image via NHL Uniforms)
Best goalie masks:
Gilles Meloche
(Image via ProHockeyFR)
(Image via Classic Auctions)
Best flow:
Wayne Merrick's beauty hairdo.
(Image via Off Centred)
Video that best sums up their existence:
Watch the Barons get thrashed 8-1 by the Montreal Canadiens.
Best fight:
Rick Hampton dropping the gloves with Dave Forbes.
Here's another one.
The announcement of the teams impending move:
The NHL announced that the team would be merging with the Minnesota North Stars.
(Image via The Puck Drops Here)
Why'd the move?
What led to the merger was the team had extremely poor attendance, worse than it was in the teams previous incarnation the California Golden Seals. The team also had a bad lease deal and had trouble paying players. The Barons had to get a last-minute $1.3 million dollar loan from the NHLPA. Cleveland started its final season with an attendance spike, but ultimately a 15-game losing stream killed the team's playoff and survival chances.
What happened to the team after it moved?
This merger between the North Stars and Barons fell apart as just over a decade later co-owners George and Gordon Gund were awarded half the team and moved it to San Jose, where the Sharks began. The team's AHL affiliate ironically enough was named.. you guessed it the Cleveland Barons.
(Image via Wikipedia)
Last game:
The Barons lost their final game 3-2 to the Pittsburgh Penguins on April 9th, 1978. Co-Captains: Jim Neilson and Bob Stewart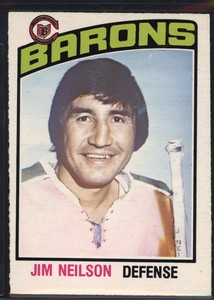 (Image via EBay)
Previous #TBT's
Atlanta Thrashers
Hartford Whalers
California Golden Seals
Colorado Rockies
Quebec Nordiques
Minnesota North Stars
Atlanta Flames
(Stats and info via Hockeydb and Sports E-Cylcopedia)
---