Canada has no choice but to start fast at Gold Cup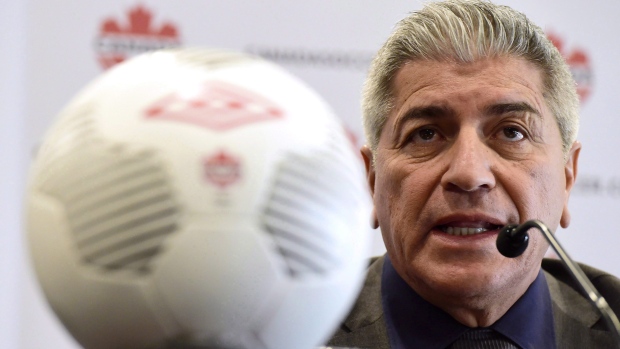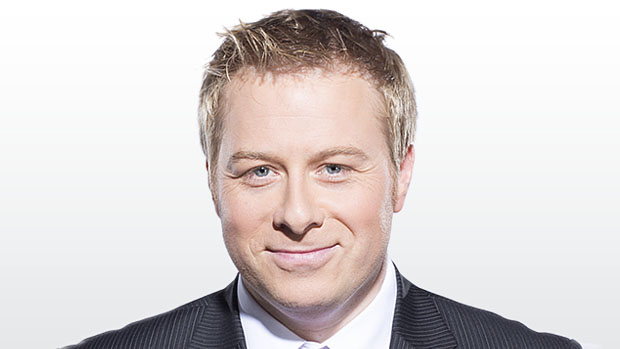 It is entirely possible that you have stumbled across this column completely unaware that the Gold Cup is about to start.
You may also be oblivious to the tournament itself, unless you were significantly invested in the Canadian men's national team back in 2000 when our boys stunned the region and lifted the humongous trophy.
Save for a couple of semi-final spots claimed in the years that followed, Canada hasn't come close to reaching the peak they did inside Memorial Stadium in Los Angeles on that February day. In fact, the Canadian men have been on a rapid downhill slide of defeat and dysfunction in recent years, failing to score in any of their group matches at the 2013 and 2015 Gold Cups.
Thankfully, the team has been handed another attempt just two years later, despite many clamouring for CONCACAF to follow some of the other confederations and play the tournament every four years.
International football's fight for relevance against the rapidly growing club scene has led to more tournaments and more games; squeezed into awkward international windows where they ask the consumer to forget the other cool guys and pay attention to us.
Some countries don't have a problem attracting interest. Despite Mexico and the United States sending weaker teams and ticket prices being high, many of the usual suspects in the region will pique the interest of their homeland for a tournament that will put the brakes on Major League Soccer for a couple of weeks in attempt to gain momentum out of the starting blocks.
Canada has no choice but to start fast. Drawn in Group A alongside CONCACAF powerhouses Costa Rica and Honduras – both played at the 2014 World Cup in Brazil – it's not premature to say their destiny at this tournament will come down to the first match against French Guiana.
The tournament format sees three groups of four playing a group stage to get the next best eight into the quarterfinals. Should Canada win – not to be confused with Canada should win – then three points may well be enough to secure one of the best two third-place spots. But in truth we are getting ahead of ourselves.
Those wanting to write three points next to Canada before a ball is kicked are probably the lucky ones; minds free of nightmare moments reserved only for the select loyal followers who have watched the team struggle for too long and are desperate to see them climb again.
These are the people who raise their eyebrows when the latest Gold Cup squad is named in a press release and called dynamic. A number of words beginning with the letter d can be assigned to the Canadian men's national team in recent years, but dynamic is certainly not one of them.
For the sake of positivity, let's choose the word determined. A new dawn for this team is upon us with head coach Octavio Zambrano taking over and getting a chance to see his players in action in a competitive environment.
The 59-year-old Ecuadorian has had little time with these players since being hired four months ago and has been in the game long enough to know how important initial impressions are.
He was clear in his opening press conference back in March what he would be looking at initially from his players.
"Passion. If you don't have it, if you don't have that fire inside that takes you to make that extra move to really put your body and yourself in harm's way to accomplish something that is huge, that is important for this country, then you probably won't be part of this program" said Zambrano. "Because those are the kind of guys we'll be looking for."
Zambrano will be testing his players during this tournament and they will be testing him. He's been a regular fixture at Toronto FC matches and is always keen to offer a smile and a conversation with anyone who wants one, but now it is time to get down to business.
Although the size of his job is substantial – everyone knows there is no immediate quick fix of this program – the opening match against the underdogs of Group A on Friday at Red Bull Arena is a vital place to see what he is made of.
Canada's first opponents make their Gold Cup debut after finishing as one of the top four in the 2017 Caribbean Cup, a competition that had three different group stages. Their qualification was a fairy-tale story, a tale of triumph and good fortune. After losing to Bermuda through a Reggie Lambe goal (remember him, Toronto FC fans?) in an earlier round, the two met again with a place in the third and final group stages still in place.
The Bermuda boys seemed to have their number leading 1-0 again until the heavens opened up and made the pitch unplayable. The game was postponed and the match was forced to be replayed in its entirety. This time Bermuda's luck had run out and 'Les Yana Dokos' battered them 3-0 to put them in position to make the Gold Cup.
An overseas region of the French Republic, they aren't even classified as a real country by FIFA, which means they can't compete for a World Cup place and can pick players who have played for other countries.
Former French international star Florent Malouda, who had already played professionally for five years before Alphonso Davies was born, is on the squad. His days at Lyon and Chelsea are long gone and he is now at the stage where he is loaned from a team in India to a team in Egypt. At least he has a club, which some players on Canada's roster have struggled to find recently.
For different reasons Atiba Hutchinson, Will Johnson and Cyle Larin aren't playing for Canada, but Scott Arfield and Junior Hoilett are joining MLS regulars like Patrice Bernier, Raheem Edwards, Jonathan Osorio, Tosaint Ricketts, Russell Teibert and – of course – Whitecaps teammate Davies, who brings genuine excitement without hyperbole and will now secure a valuable competitive cap after finally receiving his Canadian citizenship.
It is, perhaps, this group of players that carries the most weight in this Gold Cup for Canada, the poster boys to find a way to grab MLS followers – a group growing each week in this country – and show them that a new Canada has started with this group you watch each week in your own city.
This current squad is a long way behind the women's team in terms of relevancy across our great land and their on-field struggles have played a large part in that disconnect. Another rebuild has begun and with it comes justified pessimism. But should Canada win – those three words in that order – their Gold Cup opener, opportunities will follow on and off the pitch.
Win one game, not a trophy. This isn't 2000 anymore. Just ask Florent Malouda.
--
Watch Canada vs. French Guiana on TSN5 Friday at 7 p.m. ET.