PPG

{{ TeamHeader.Statistics[0].Value }}

PASS

{{ TeamHeader.Statistics[1].Value }}

RUSH

{{ TeamHeader.Statistics[2].Value }}

OPPG

{{ TeamHeader.Statistics[3].Value }}
{{ TeamHeader.City }}
{{ TeamHeader.Name }}
{{ TeamHeader.Acronym }}
{{ TeamHeader.Wins }}-{{ TeamHeader.Losses }} ({{ TeamHeader.DivisionRank }}

{{ TeamHeader.Conference }}

{{ TeamHeader.Division }}

)
PPG

{{ TeamHeader.Statistics[0].Value }}

PASS

{{ TeamHeader.Statistics[1].Value }}

RUSH

{{ TeamHeader.Statistics[2].Value }}

OPPG

{{ TeamHeader.Statistics[2].Value }}
{{ getDayOfTheWeek(stat.Date) }}, {{ getMonthDay(stat.Date) }}
Live
{{ getDayOfTheWeek(stat.Date) }}, {{ getMonthDay(stat.Date) }}
{{ getDayOfTheWeek(stat.Date) }}, {{ getMonthDay(stat.Date) }}
TSN
TSN2
vs
at
{{ stat.OpponentAcronym }}
W
L
Cancelled
Postponed
{{ stat.Score }}-{{ stat.OpponentScore }}
{{ stat.OpponentScore }}-{{ stat.Score }}
{{ getStartTime(stat.Date) }} ET
vs
{{ getStartTime(stat.Date) }} ET
FINAL
CANCELLED
POSTPONED
DELAYED
{{ TeamHeader.Acronym }}
vs
at
{{ stat.OpponentAcronym }}
TBD
{{ getStartTime(stat.Date) }} ET
{{ currentStream.Name }}
{{ currentStream.Desc }}
Related Video
Continuous Play:
The information you requested is not available at this time, please check back again soon.
More CFL Video
Better highlight-reel catch: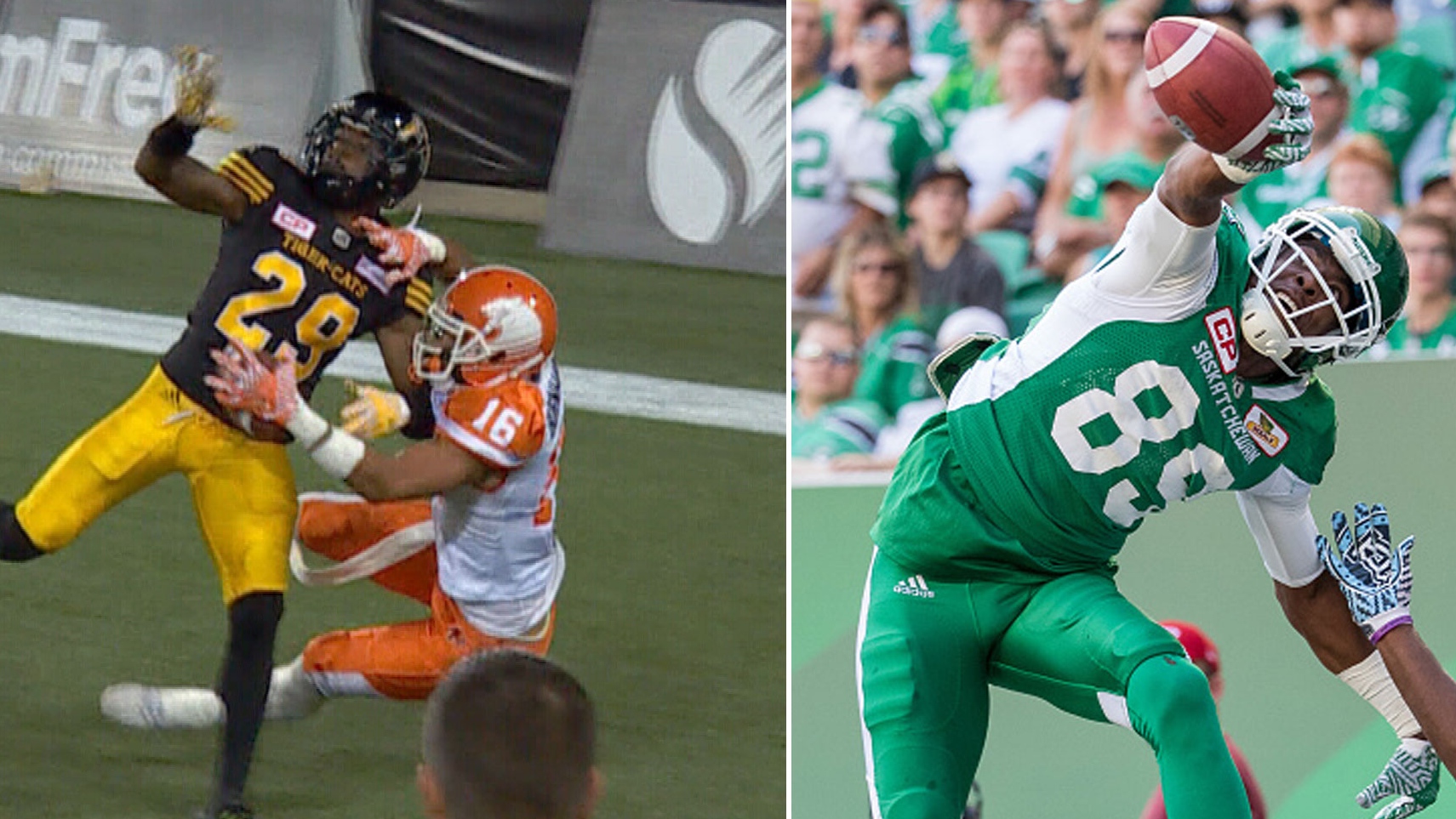 Burnham's or Carter's?
RBRS: A recap of last week, GM Marcel Desjardins & Matthew Sekeres from TSN 1040

Suitor: Ticats need to find ways to give fans hope

CFL on TSN analyst Glen Suitor chats with Jim Tatti about the Ticats 0-8 start to the season. They delve into the reasons for the struggles, the need for better talent and ways the organization can reinvigorate the fan base. Also, the rebuild process for Hamilton and storylines heading into Week 10.

Landry: Whittaker had his old spring in his step

CFL.ca writer Don Landry joins Marshall Ferguson to discuss top storylines from around the League. Don hits on the holding process, the performance by Ricky Ray in Toronto, and the rush attempt boost for Brandon Whittaker. Also, Top 5 takeaways from Week 9 and BC's quarterback situation.

Matthew Sekeres joins RBRS to preview Saturday's game between The Lions & Redblacks

Ticats Today: August 22nd, 2017

On the show today, Marshall Ferguson and Kyle Melo talk CFL fitness levels and weight tests built into contracts. Later, CFL.ca Don Landry joins Marsh to chat about the biggest takeaways from Week 9. And Marsh and Kyle finish off talking about Eskimos injury troubles and US trained offensive lineman.

TSN reporter Matthew Scianitti joins Jim Tatti to discuss both East Division games in Week 9, the quality of football we're seeing from half the league, the Ticats continuous struggles, the downward trend from quarterback Zach Collaros and much more.

Scianitti: East doesn't have a dominant team or quarterback

Matthew Scianitti joins the Afternoon Ride to discuss the disparity in performances between teams in the West and East division in the CFL. Scianitti shares why he thinks Ricky Ray is one hit away from the end of his season, why things will only get worse in Hamilton, and why Matt Nichols is living up to the potential he showed back in 2012.

Jamie Thomas from TSN 1150 in Hamilton joins The Drive to talk about Friday's game between The Tiger-Cats & Redblacks & about the bet he made with TSN 1200.