Cullen: 30 centres of attention as NHL pre-season begins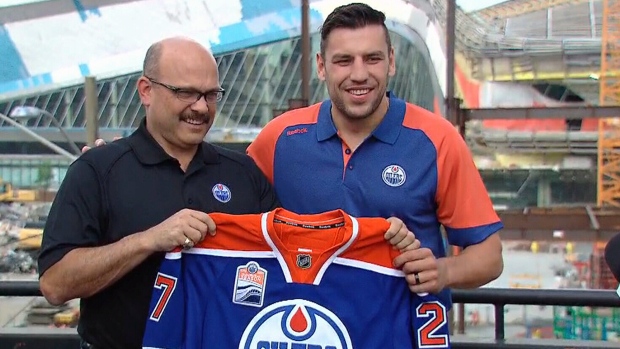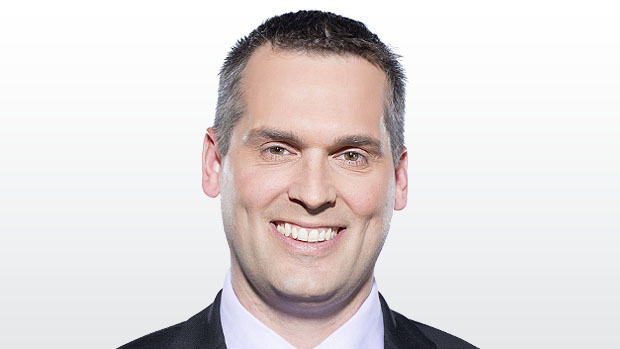 With NHL training camps officially underway, TSN's Scott Cullen identifies 30 players who will be the centre of attention this season.
The sixth pick in the 2012 Draft, Lindholm is ascending into the upper echelon of NHL defencemen. He had the best relative possession numbers (minimum 1000 5-on-5 minutes), and the 22-year-old could find his way into the Norris Trophy discussion with a little more offensive output. About that, he finished last season with 17 points in his last 34 games, with nine of those points coming on the power play, so Lindholm is moving in the right direction.
Thirty-four-year-old Mike Smith has had an up-and-down tenure with the Coyotes, and while he was hurt last season, Domingue took advantage of the opportunity and posted a .912 save percentage in 39 games, not outstanding, but enough to remain in consideration as Arizona's goalie of the future. Smith is still under contract for three more years, but there are a lot of changes happening in the desert and the starter's job in the crease could be up for grabs as soon as this season.
The Bruins inked the 32-year-old power forward to a five-year, $30-million contract in free agency, and while it's natural to question a contract that runs into a player's late thirties, Backes is a six-time 20-goal scorer who has won 52.7% of his faceoffs over the past four seasons and has recorded more than 200 hits in every full season since 2007-2008. He's one of three forwards to have at least 60 goals and 600 hits over the past three seasons (Alex Ovechkin and Milan Lucic are the others). Sounds like a good fit, at least for now, on a Boston team that is trying to play more like the Big Bad Bruins.
The Sabres have high hopes for 21-year-old Ristolainen, the eighth pick in the 2013 Draft. The smooth-skating 6-foot-4 defender has been force-fed minutes on a shaky Buffalo blueline, logging more than 25 minutes per game last season, and he delivered 41 points, but he was also on the wrong end of the shot battle most nights. He has the potential to be a No. 1 defenceman, but needs to keep improving if he's going to reach that status.
Drafted fourth overall in 2014, Bennett had some great stretches during his rookie season, including a one-month span during which he tallied 14 points in 13 games. Of course, he followed that up with eight points in the next 25 games, so there is something to be said about 20-year-old Bennett becoming a more consistent contributor as he gets comfortable in the league. When he's playing at his best, Bennett is a feisty and skilled player who should play a major role in the Flames' plans this season.
A fourth-round pick in 2012, Slavin started his first pro season in the AHL, but was quickly called up when injuries struck the Carolina blueline. For the first month or so, he toiled on the third pair, but earned more ice time and from the beginning of January through the end of the season, Slavin played more than 23 minutes per game. The 22-year-old right-shot defenceman still has two years remaining on his entry-level contract, making him a serious bargain as a top-four defender.
There was no bigger free agent gift than Campbell taking peanuts (okay, $1.5-million plus bonuses) to return to Chicago after spending the past five seasons in Florida. Even at 37, Campbell can still move the puck and that's the name of the game. He was Florida's No. 1 defenceman last season and will provide much-needed stability in Chicago's top four, perhaps providing support for Brent Seabrook, who was productive last season, but was also outshot badly and could use a partner than can drive play like Campbell.
The first overall pick in the 2013 Draft, MacKinnon has game-breaking speed and skill, but has stumbled the past couple of seasons, failing to match his rookie year production. With a new coach in Colorado, MacKinnon gets a fresh start. He generated 3.40 shots per game last season, but finished on a modest 8.6 per cent; with a little better finishing rate, his goal total could be ready to take off.
The Blue Jackets were seduced by Foligno's career year in 2014-2015 and gave him a six-year, $33-million contract, only to watch the captain's point total crash from 73 points to 37 points last season. Foligno fits the Blue Jackets' mold – a gritty two-way player with some talent – but the problem may be that the core has more grit than talent.
The Stars can play an up-tempo attacking game with any team, but with goaltending concerns, they need to tighten up defensively, not an easy task when the team lost three veterans (Alex Goligoski, Jason Demers, Kris Russell) to free agency. Enter Johns, a 24-year-old acquired as part of the Patrick Sharp trade in the summer of 2015. He's a throwback, hard-hitting 6-foot-4 defenceman who averaged nearly four hits per game in his late-season stint with the Stars last season, (Mark Borowiecki and Radko Gudas are the only two defencemen that averaged better than four hits per game last season.) and he should step, forcefully, into a bigger role this season.
The aging Red Wings star is one of their last ties (Niklas Kronwall and Darren Helm are others) to their 2008 Stanley Cup squad, and the 35-year-old is coming off his least productive season in more than a decade. Zetterberg has been an outstanding two-way player, a responsible playmaker, for a long time, but with rumours of discord in the Detroit room, the captain enters the season under pressure.
In the wake of trading Taylor Hall to New Jersey, Oilers GM Peter Chiarelli moved quickly to fill the hole on left wing by signing Milan Lucic, the bruising power forward who played eight seasons for Chiarelli's Bruins before he was traded to Los Angeles last season. A 28-year-old who is a punishing fighter, Lucic is also a four-time 20-goal, 50-point scorer and will be expected to add an edge to the Oilers' forward group. Lucic is signed for seven years and $42-million, so the Oilers are committed to him long-term, perhaps that's longer term than they're going to like since physical players tend to age poorly.
While many Panthers enjoyed career seasons in 2015-2016, 6-foot-6 pivot Bjugstad was one notable who struggled, with his ice time declining and his goal total dipping from 24 to 15. He couldn't get established with regular linemates – Bjugstad's most common wingers were Jonathan Huberdeau and Jaromir Jagr when filling in for an injured Aleksander Barkov – so he needs a fresh start this season, but if he gets back on track, that could help the Panthers fight off any expected regression.
There was a time, early in his career, that Muzzin was considered to be riding Drew Doughty's coattails; that was used to explain away Muzzin's outstanding possession stats. But then Muzzin spent most of last season partnered with Alec Martinez and still delivered the goods. After skating for Team Canada at the World Cup of Hockey, it's incumbent on Muzzin to maintain that high level of play if the Kings are going to return to Stanley Cup contention.
The 31-year-old centre has seen his production decline in recent seasons and his stint with the Rangers late last season was nearly disastrous, as he managed just six points in 20 games, but that also made the veteran playmaker a reasonably-priced option in free agency and he's looking at an opportunity for redemption, playing a big role in a Minnesota attack that could use a lift.
When the Habs made the controversial decision to trade P.K. Subban, the return was Weber, a 6-foot-4 block of granite on the blueline. Weber's underlying stats have been declining in recent seasons and that, along with being 31-year-old (four years older than Subban), that brings real reason for concern, especially over the long haul. At the same time, Weber has played more than 25 minutes for game for six straight seasons and his 141 goals since 2008-2009 is far and away the most among defencemen, so he should be able to contribute. Given who they traded to get him, he better.
One of the most charismatic players in the league, if not sports altogether, Subban is a major addition to the Predators lineup. He's not the punishing hitter that Shea Weber is, but Subban is a dynamo who can carry the puck and create offence. Erik Karlsson and Keith Yandle are the only two defencemen in the league with more points than Subban over the past three seasons. Playing for a coach like Peter Laviolette, who wants his team to push the pace and attack, Subban could be poised for a big year, but even if that doesn't materialize, he's going to make the Nashville blueline better for years to come.
Getting Hall out of Edmonton is real coup for the Devils, the league's lowest-scoring team last season, as they get to add a play-driving winger who ranks 12th in points per game over the past four seasons. For all the shortcomings Hall might have in his game, the Oilers were undeniably better with him on the ice and now the Devils get to add this 24-year-old as a cornerstone piece, and add some offensive flair in the process.
Caught in a storm of speculation last season when his request to be traded closer to home had been made public, the underlying circumstances that prompted the request have changed, so Hamonic will remain a rock on the Brooklyn blueline. He's a rare breed – a 26-year-old bruiser who provides a physical element and can still handle matching up with the other team's top line, to say nothing of doing so on a bargain-priced long-term contract – and that's part of the reason that the Islanders weren't able to trade him. Now, they get to reap the rewards of keeping him around.
The 23-year-old pivot might have been considered something of a disappointment in Ottawa, but the sixth pick in the 2011 Draft is still coming off a season in which he scored a career-high 51 points. Acquired in a trade for Derick Brassard, Zibanejad fits with a group of young Rangers forwards including Chris Kreider, Kevin Hayes, J.T. Miller and sought-after free agent Jimmy Vesey. The development of this group, and Zibanejad is central among them, will help determine if the Rangers can remain contenders, because the defence is suspect.
Returning to play for his hometown team, the Hull, Quebec native is coming off the two most productive seasons of his career with the Rangers. The 28-year-old is signed for three more seasons and gives the Senators a chance to compete for a playoff spot now, but only if he keeps scoring like he did on Broadway.
Coming off a breakout season, the 25-year-old took advantage of an opportunity to skate alongside Claude Giroux on the Flyers' top line and the result, a 26-goal and 59-point season, finally allowing Schenn to live up to hype that had him considered the top prospect in hockey. He provides a rare combination of skill and physical play, which is a great fit for Philly.
After Kris Letang returned from injury in December, 2015, he played at a Norris Trophy level, putting up 53 points in 46 games then he starred in the postseason. On a Pittsburgh blueline without a bunch of high-end talent, 29-year-old Letang is indispensable. He played 71 games last season, his most in a season since 2010-2011, and if the Penguins are going to repeat as champs, they will likely need another great season from Letang.
The Blues have been trying to make Allen their starting goaltender for some time now, but now that Brian Elliott has moved on to Calgary, Allen is the guy for a St. Louis team that is expected to be really good. The 26-year-old had a career-high .920 save percentage in a career-high 47 games last season, which should be enough of an apprenticeship for him to be ready for the No. 1 role this year.
The talented 22-year-old has landed a sweet gig on San Jose's top line, with playmaking genius Joe Thornton and finisher Joe Pavelski. Hertl is the bridge to the next generation in San Jose, a jolt of energy to a line with a couple of (uber-productive) greybeards.
While he may have entertained ideas of leaving as a free agent, the first overall pick in the 2008 Draft stayed in the only NHL home he's ever known. Since 2009-2010, Alex Ovechkin is the only player in the league with more goals than Stamkos' 289. Some reason for concern: Stamkos' per-game shot (2.81) and goal (0.45) rates were his lowest since his rookie season. At 26, it's a little early for significant decline, so Tampa Bay ought to expect more from one of the game's elite shooters.
While most of the optimism around the Maple Leafs surrounds their collection of skilled young forwards, they can't expect to make significant improvement without solid play from their defence, and Gardiner is as good as they have right now, consistently winning the shot battle over the past three seasons. It's one thing to perform better than teammates on a bad also-ran team, now it falls on Gardiner to keep driving play on a team that can now hold its own when it comes to shot counts.
The Canucks had high hopes for Sutter when they acquired him from Pittsburgh last summer, and then the 27-year-old managed to get into just 20 games with a sports hernia and broken jaw sabotaging his season. Vancouver also signed Sutter to a five-year, $21.875-million contract extension, a lot of money for a centre that has never scored more than 40 points in a season. Now that money is spent and if the Canucks are going to surprise this season, they will need a major two-way contribution from Sutter.
The talented 21-year-old winger has made steady progress through the first two years of his career, but also managed one point in a dozen playoff games last year, so there's room for improvement. But, what makes the Capitals a powerhouse team is that Burakovsky and Evgeny Kuznetsov are a strong supporting cast behind Alex Ovechkin and Nicklas Backstrom.
The Jets are a team on the rise, with young talent spilling over at every position, but if they are going to take a significant step forward, they will need strong goaltending and the best chance to get it comes with 23-year-old Hellebuyck, who had a .918 save percentage in 26 games for the Jets last season.