Hall on Oilers: I still hold a bit of resentment towards them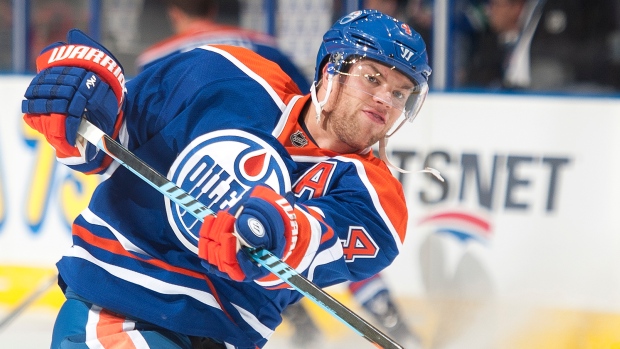 It seems Taylor Hall still has some hard feelings for his former team, the Edmonton Oilers.
The New Jersey Devils, Hall's new team, opened training camp on Thursday and the 2010 first overall pick expressed his views regarding his departure from Edmonton.
"Just the way everything went down, I still hold a bit of resentment towards them," said Hall in an article written by Chris Ryan of NJ.com.
Hall was dealt to New Jersey for stay-at-home defenceman Adam Larsson in late June, a deal which was scrutinized by many.
The 24-year-old Hall scored 26 goals and added 39 assists over 82 games with the Oilers in 2015-16, his sixth year with the organization. Larsson, 23, netted three goals and added 15 helpers last season in New Jersey.
Despite his feelings towards the Oilers, Hall says he's happy and excited to play with his new club.
"I think it's a great change of scenery. I wish the players on that team all the best, but I'm focused and excited about what I can do here," said Hall.
The forward explained that the trade might turn out to be a blessing in disguise.
"It was a whirlwind, but I think it's going to be a day I look back on, and I think it's going to be a really good thing for me," he said.