Lamoriello: No timetable for naming a new captain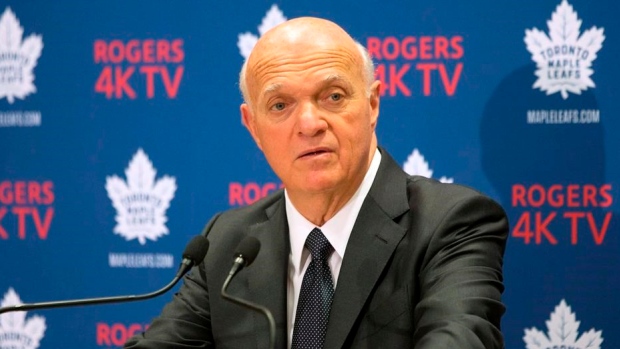 TORONTO — There is no time frame for naming a Maple Leaf captain, according to GM Lou Lamoriello.
Toronto has been without a captain since trading Dion Phaneuf to the Ottawa Senators in February.
"I don't think there is a timetable for it," Lamoriello told reporters Thursday. "We could, we could not. I think (coach) Mike (Babcock), (president) Brendan (Shanahan) and I will certainly discuss that. But at this point we do not have a captain and have not decided on one, one way or another.
"But it's not something that is in the forefront at this point."