Oilers fire goalie coach Chabot, Schwartz expected to take over

The Edmonton Oilers fired goaltending coach Freddie Chabot on Monday, two days after their 7-1 loss to the Chicago Blackhawks. According to TSN's Ryan Rishaug, Dustin Schwartz is expected to take over as Chabot's replacement. Oilers goaltenders Ben Scrivens and Viktor Fasth have a combined .888 save percentage and 3.36 goals against average through 21 games this season.

Dreger: 'No one off limits' as Oilers seek top line centre

With the worst record in the Western Conference and a 2-7-1 record over their last 10 games, it appears the Edmonton Oilers will stop at nothing to land a top centre. Sources with Eastern Conference teams have told TSN Hockey Insider Darren Dreger that Oilers general manager Craig MacTavish is "very eager" to land a centre, with one source going so far as to say, "no one is off limits."

McKenzie: Canada shouldn't count on NHL help at World Juniors

It doesn't look like Team Canada can count on getting much, if any, NHL help for the 2015 World Junior Hockey Championship. Of the six players eligible to play for Canada currently on NHL rosters, it doesn't appear, as of right now, that any will be joining the Canadian contingent.

Canucks forward Hansen named NHL's first star of the week

Vancouver Canucks forward Jannik Hansen's goal-scoring outburst has earned him NHL first star of the week honours. Jansen scored five goals in three games last week, including his first career hat trick Sunday night against Chicago.
NHL Features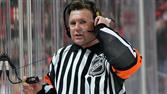 C'Mon Ref!
Got questions on rule clarification, comments on rule enforcements or memorable NHL stories? Kerry Fraser answers your emails all season on TSN.ca.
Trending
Hubub: What's wrong with the Oilers?

The Edmonton Oilers are struggling again. The team is in the basement of the NHL standings with the very realistic possibility of once again getting the first overall pick in the draft. What's wrong with the Oilers?

TSN Hockey: The Quiz on Hubub

Welcome to TSN Hockey on Hubub - home of The Quiz. Get the latest hockey updates and analysis from TSN, TSN.ca and TSN Radio and engage the Hubub community with TSN's debates and poll questions, courtesy of The Quizmaster.

Hubub: Who goes first: Mac or Jack?

TSN Director of Scouting Craig Button says Connor McDavid and Jack Eichel are 'generational talents' for the 2015 NHL Draft. Who will go No. 1? Discuss it all season long on Hubub.com!