Tatti & Louie B.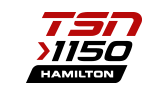 Jim Tatti and Louie B. break down the latest in Sports from 4pm - 7pm every week day.
Jermain Franklin joins Jim Tatti and Steve Clark to discuss the upcoming Grey Cup between the Calgary Stampeders and Toronto Argonauts

Mayenknecht: The Leafs get an A grade so far

Tom Mayenknecht from the Sport Market joined Jim Tatti to discuss the business of sports including the upcoming Grey Cup and a report card for the Canadian NHL teams so far this season.

Nash: Coyotes heading in the right direction

Arizona Coyotes analyst Tyson Nash joins Jim Tatti to preview their matchup with the Toronto Maple Leafs and they also discuss some major trade rumours surrounding defencemen Oliver Ekman-Larsson.

TSN 690 host Joey Alfieri joins Jim Tatti to breakdown the spiraling Montreal Canadiens, the feelings of Habs fans and potential moves Montreal could make to right the ship.

Woodley: Raptors set up to go on a nice run

Locked on Raptors host Sean Woodley joins TSN 1150's Tatti and Louie to discuss the Raptors impressive road trip, how you can stop Kristaps Porzingis, and who can step up when dealing with multiple injuries.

Mitchell: Lorenzo Cain makes a lot of sense for Blue Jays

TSN Blue Jays and MLB reporter Scott Mitchell joins TSN 1150's Tatti and Louie to discuss the GM Winter Meetings in Florida, who the Blue Jays could be targeting in a potential trade, and how some big contracts could be holding them back

Peroff: Real measuring stick this weekend

The head coach of the Ancaster Avalanche Ken Peroff joins TSN 1150's Tatti and Louie to discuss this weekend's match ups in Niagara Falls and back home against Pelham on Saturday at Morgan Firestone Arena.

WKBW Channel 7 Buffalo Bills reporter Joe Buscaglia joins TSN 1150's Tatti and Louie to discuss the Bills benching Tyrod Taylor in favour of rookie Nate Peterman, and to preview this weekend's match up against the Chargers in Los Angeles.

Koshan: Maple Leafs depth on display without Matthews

Terry Koshan joins TSN 1150's Tatti and Louie to discuss the Toronto Maple Leafs being without Auston Matthews for a fourth straight game how the Leafs have won those four games without him, and Frederik Andersen's increased confidence.