CFL FANTASY FOOTBALL
Do you have fantasies? Do you like football? Then TSN 690 has the perfect thing for you the TSN CFL Fantasy Game.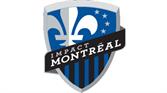 TSN 690 IMPACT TICKETS GIVEAWAYS
TSN 690 is your home for the Montreal Impact. When the Impact play at home TSN 690 wants to put you there. Listen to the Montreal Forum Show with Tony Marinaro OR game broadcasts with Rick Moffat and Grant Needham for your shot at tickets to watch the Impact live at Saputo Stadium.
Shopico
Save 50% anytime! Whether it's for a tasty meal at a restaurant, a spa getaway, a ski trip, even a bartending course, the choice is yours at SHOPICO.ca!