Habs Lunch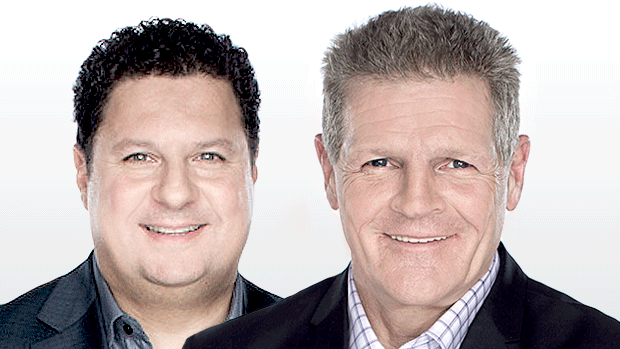 It's a heated debate every day… but no one drops the gloves. Get your daily diagnosis on the health of the Habs. The Habs Lunch with Tony Marinaro and Chris Nilan. Weekdays from noon to 1pm.
Tony Marinaro, Simon Tsalikis and Sean Campbell debate Alex Radulov's contract and who could replace him if he leaves.

Habs Lunch: Only two top 4 defensemen under contract

Simon Tsalikis, Sean Campbell and Knuckles Nilan discuss if Alex Galchenyuk will be a Hab Sunday, ideal contracts for Markov and Radulov and the trades throughout the day leading up to tonight's draft in Chicago.

Habs Lunch: Habs okay with losing Emelin

Tony Marinaro, Dan Robertson, Knuckles Nilan and Jon Still talk the loss of Emelin and left handed defensemen and analyze the construction of the Vegas Golden Knights.

Chris Nilan, Tony Marinaro, Dan Robertson and Sean Campbell try and figure out who Vegas will take from Montreal

Habs Lunch: Beaulieu was gone in April

Sean Campbell, Chris Nilan and Dan Robertson break down the Nathan Beaulieu trade to Buffalo, try to predict who the Golden Knights will select from the Habs and if Alex Galchenyuk is still on the move.

Chris Nilan, Tony Marinaro, Dan Robertson and Sean Campbell discuss the Habs upcoming off-season and who will come from the AHL to make a play in the NHL next season.