Habs Lunch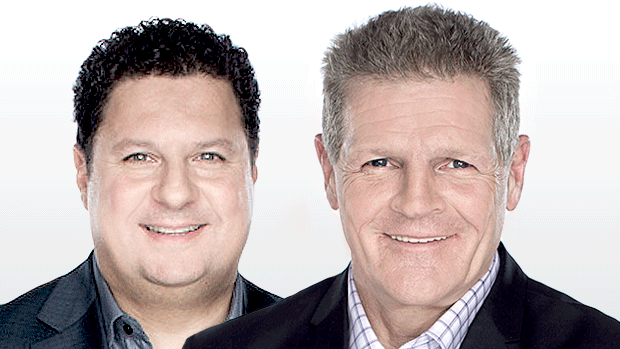 It's a heated debate every day… but no one drops the gloves. Get your daily diagnosis on the health of the Habs. The Habs Lunch with Tony Marinaro and Chris Nilan. Weekdays from noon to 1pm.
Tony Marinaro and Simon Tsalikis broke down the Impact's fourth straight win, Ignacio Piatti contract situation, the Als beatdown at the hands of the Argos and Lloyd Barker joined the boys in studio to talk the Impact and the Players Brain.

Habs Lunch: Comparing dynamic duos

Sean Campbell and Sean Coleman talk how the duo of Mcdavid and Draisatl stack up in the NHL, the Impact's massive win over the Chicago Fire last night, Piatti's contract situation and Mayweather vs McGregor.

Sean Campbell, Joey Elias and Jon Still talk Habs prospects going into 2017, the Laval Rocket, David Pastrnak, Kyrie Hebert's potential suspension and the length of the MLS season.

Hickey: Cold precision from Shapovalov

The Montreal Gazette's Pat Hickey joined Habs Lunch to talk Shapovalov's win over Nadal, his match tonight versus Adrian Mannarino and the 18-year-old's potential.

Sean Campbell and Joey Elias discussed players they thought would never be traded, Eugenie Bouchard's mentality and the return of Jim Popp.