Off the Cuff with Chris Nilan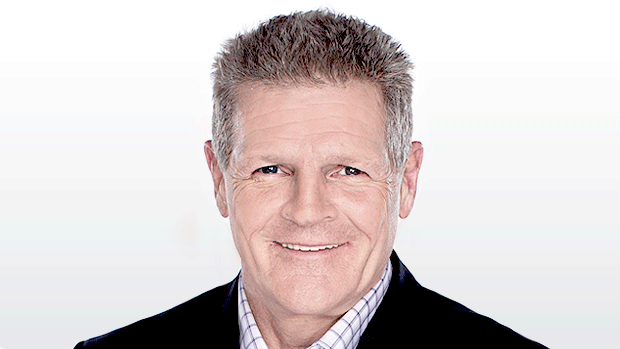 He knows the feeling of dropping the gloves. He knows the feeling of being in that moment…hit or be hit. He knows the feeling of hoisting the Stanley Cup over his head. He... is Chris Nilan, and he can be heard weekdays from 1 to 3pm. Off the Cuff with Chris Knuckles Nilan.
NBA analyst Dwight Walton joined Simon Tsalikis in studio to talk Lebron's future destination, the Lakers tampering allegations, Marquelle Fulz's injury and the franchises that need to succeed for the NBA to be at it's pinnacle.

Casavant: Will Conor's power translate to boxing?

Boxing analyst Matt Casavant joined Simon Tsalikis in studio to break down the Floyd Mayweather vs Connor McGregor bout coming up this Saturday, what are it's implications for the sport of boxing and the miniscule chance that Conor wins.

Limniatis: Impact look perfect at the moment

Former Impact coach and member of the Canadian Soccer Hall of Fame John Limniatis joined Simon Tsalikis to talk the Impact winning four in a row, Samuel Piette's contributions to the team, Ignacio Piatti taking it to another level and his contract situation.

TSN 1050's Andy McNamara joined Simon Tsalikis and Jon Still to talk Anquan Boldin's sudden retirement, Joe Thomas' legacy, the Jay Cutler fit in Miami and Trevor Siemian being named the starter for the Broncos.

Dunigan: Alouettes are not playing the same team this week

TSN CFL analyst Matt Dunigan joined Sean Campbell to talk the discord within the Hamilton Tiger-Cats, Ottawa being better than their record indicates and how Ricky Ray impacts tomorrow's tilt between the Argonauts and the Alouettes.

Host of Off the Cuff Chris "Knuckles" Nilan joined Sean Campbell to let us know how his summer has been so far, chasing down Curt Fraser back in the day and drilling Bryan Murray in the head with a water bottle.

Richard: Easy to forget Judge is a rookie

RDS baseball analyst Daniel Richard joined Sean Coleman to talk Aaron Judge going quiet after the All-Star game, the Dodgers incredible run and Giancarlo Stanton on pace for 61 home runs.