TGOR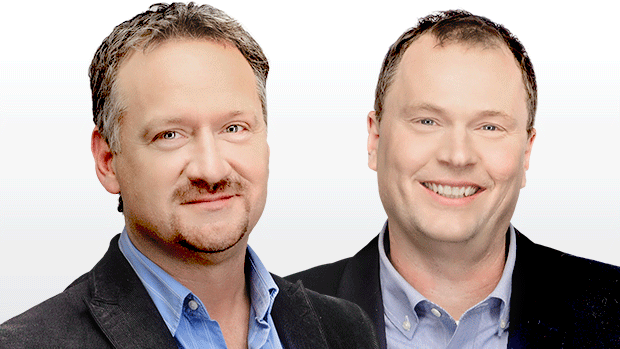 Join JR and Steve Warne, as they bring you unique perspectives and opinions on the day's biggest sports stories, and an often provocative, and sometimes hilarious view of the world around them.
TGOR, weekday mornings from 6 to 10.
Postmedia's Ken Warren on Erik Karlsson continuing his incredible play and a ton of wrenches and emails.

TGOR Hour 3

NBC's Pierre McGuire on the Senators winning Game 1, Erik Karlsson's shot decision and texts and emails.

Warm weather arrives, Senators take Game 1, low attendance at the CTC, Ryan Dzingel, Guy Boucher's thoughts on the game, trivia and Senators.

TGOR Hour 1

Most memorable moments from Game 1, Guy Boucher playing up the underdog role, Craig Anderson playing the puck, RedBlacks mini camp, Marc-Andre Fleury leads Penguins to Game 1 win and the Blue Jays.

TGOR Hour 4

JR and Steve talk about tonight's game not being sold out, Ottawa 2017 insider, Pierre Dorion on Colin White and texts and emails.

TGOR Hour 3

NBC's Pierre McGuire on the Stanley Cup playoffs and Senators GM Pierre Dorion.

Senators GM Pierre Dorion on making the playoffs and winning a round, keys to beating the Rangers, Colin White and players elevating their games.

TGOR Hour 2

RedBlacks home opener, Guy Boucher and Alain Vigneault play the underdog card, reasons to hate the Rangers, trivia and road teams win Game 1 in the West.