TGOR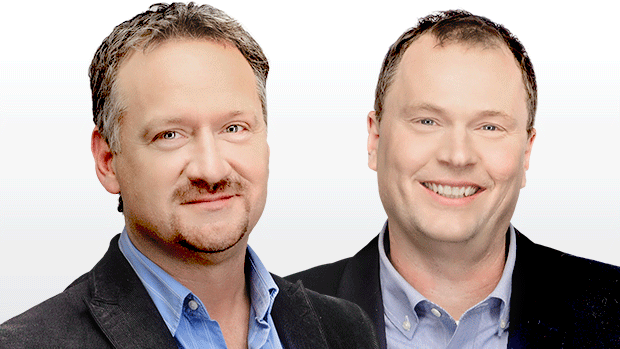 Join JR and Steve Warne, as they bring you unique perspectives and opinions on the day's biggest sports stories, and an often provocative, and sometimes hilarious view of the world around them.
TGOR, weekday mornings from 6 to 10.
Habs GM Marc Bergevin has a lot of decisions to make, Marc Methot doesn't hold a grudge against Dion Phaneuf, Sens are loaded with prospects on the blueline, NHL superstars that are eligible for extensions July 1st, trivia and the Blue Jays.

TGOR Hour 1

Late fireworks for Canada 150, Thomas Chabot, Senators development camp, what's the dillio, Knicks firing Phil Jackson, Sens resign Max McCormick and TFC beats the Impact at the death.

TGOR Hour 4

TSN hockey analyst Craig Button on Senators rookie development camp, Grey Cup week and texts and emails.

NBC's Pierre McGuire on Marc Methot heading to Dallas, Redblacks prepare for their rematch with the Stampeders and beer deliveries.

TGOR Hour 2

Was moving Dion Phaneuf the key to keeping Marc Methot, Senators targeting players Guy Boucher knows, Senators development camp. trivia, HHOF and Redblacks.

TGOR Hour 1

Marc Methot fallout, Hockey Hall of Fame inductees, Daniel Alfredsson waits another year, feedback on Marc Methot being dealt to Dallas and the Wheel of Meat.

NHL free agent window opens, market for Alex Radulov and Daniel Alfredsson up for the Hall of Fame this year and Wheel of Meat.

TGOR Hour 3

NBC's Pierre McGuire on Draft weekend, Simmer working the sausage table and CFL Command Centre.