Hustler and Lawless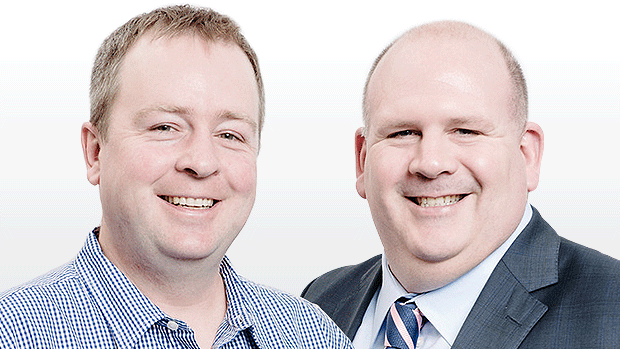 Local legends Gary Lawless and Andrew Paterson co-host the afternoon drive show, talking all things Winnipeg and more!
Geoff Baker of the Seattle Times joins the Afternoon Ride to discuss the Seattle Partners withdrawing their proposal to renovate KeyArena, and how that affects the timeline of the return of the NBA or expansion of the NHL to the Pacific Northwest.

Hustler And Lawless - April 19th 2017

On today's final episode of Hustler and Lawless we welcome all time guests to the program in Darren Dreger, Gary Bettman, Craig Heisinger, Pierre LeBrun, Mark Chipman and Tim Campbell.

LeBrun: Johansen injury completely changes script of playoffs

TSN Hockey Insider Pierre LeBrun joins Hustler & Lawless to discuss Ryan Johansen's postseason-ending surgery, and how that may affect the Western Conference Final. LeBrun also shares his impressions of the very spirited play of some members of the Pittsburgh Penguins.

Winnipeg Jets assistant general manager and Manitoba Moose GM Craig Heisinger joins Hustler & Lawless to discuss scouting players at the RBC Cup and Memorial Cup, and discusses the state of a few prospects in the Jets system.

Dreger: Pickard likely to ride wave through rest of Worlds

TSN Hockey Insider Darren Dreger joins Hustler & Lawless to discuss Canada's success so far through the IIHF World Championships, with contributions from the entire lineup. Dreger also explains why Canada is the underdog in the semifinal against Russia.

Scott MacArthur joins Hustler & Lawless to discuss Kevin Pillar's use of a homophobic slur that led to his two-game suspension. MacArthur says Pillar is likely to learn from his mistake, and credits Ross Atkins for flying to Atlanta to address the situation.