Hustler and Lawless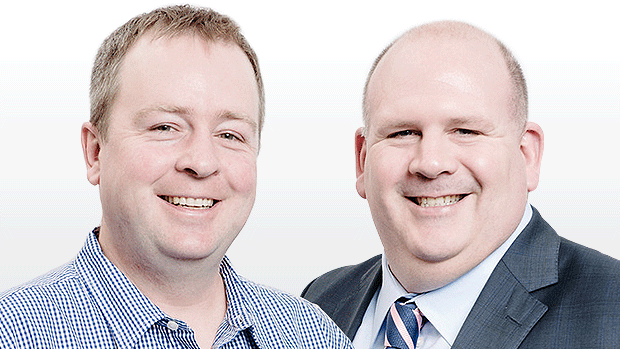 Local legends Gary Lawless and Andrew Paterson co-host the afternoon drive show, talking all things Winnipeg and more!
TSN 1290 Blue Bomber Gameday host Darrin Bauming spoke to Hustler and Lawless about mini-camp and the competition for the number two quarterback.

Kryk: Gunslinger Mahomes will be a challenge for Andy Reid

Postmedia NFL columnist John Kryk joins Hustler & Lawless to discuss the many surprises in the first round of the NFL Draft, including the demand on QBs, the Browns not getting in on a QB, and the challenge ahead for Andy Reid in coaching Patrick Mahomes.

Jeremy Rutherford of the St Louis Post-Dispatch joins Hustler & Lawless to preview the St Louis Blues second home game against the Nashville Predators. Rutherford says that the Blues even strength play has been consistent lately, but special teams need improvement, especially with the departure of Kevin Shattenkirk.

Watson: Shutting down Irving key to Raptors series win

Duane Watson joins Hustler & Lawless to discuss the Toronto Raptors upcoming series against the Cleveland Cavaliers. Watson says the Raps are a better team than previous years, while LeBron's supporting staff is not as strong, but the key for a Toronto win is in neutralizing Kyrie Irving.

Steve Lloyd of TSN 1200 joins Hustler & Lawless to discuss the Ottawa Senators as they face off against the New York Rangers in the second round of the Stanley Cup Playoffs.

Poulin: Jack Adams award should be more than worst-to-first story

TSN Hockey analyst Dave Poulin joins Hustler & Lawless to discuss the Jack Adams award finalists and why coaches who haven't taken their team from the bottom of the standings to the playoffs are overlooked. Poulin also looks at why the window is closing for a meticulously-assembled Washington Capitals team.