Have we seen the best of Toronto FC?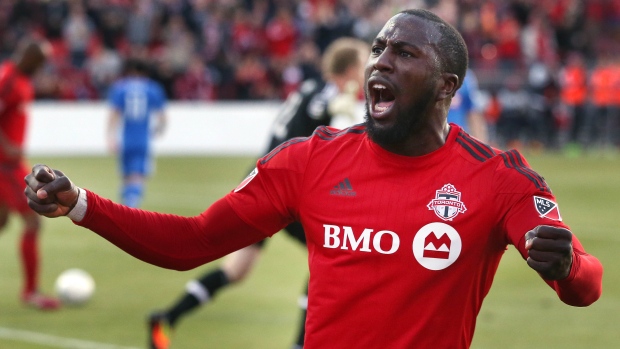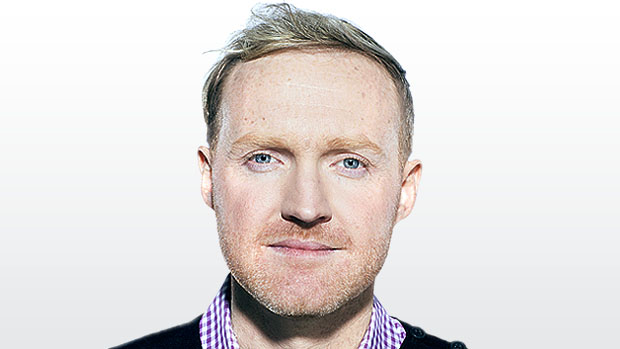 First place in the Eastern Conference and in the Supporters Shield mix, it's been a banner season for Toronto FC. A win this weekend at home against the Philadelphia Union will see Toronto FC surpass their highest ever point total in a season (49) and reach the 50 point mark. Yet, with five games to go, this team has more to offer. Is the best version of Toronto FC still to come?
There is much evidence to suggest yes. A fully healthy and available first-choice starting XI has been a rarity. Selection issues and schedule have prevented TFC from finding consistent top form. Through the challenges, Head Coach Greg Vanney has pieced together the best team and season in Toronto FC's ten year history. Depth has emerged, as has a solid defensive approach, playing to team strengths. Toronto FC is a true MLS Cup favourite with the potential to be an even better team than they are currently showing. The last five games is as much about playoff positioning as it is internal improvement. Form is everything come playoff time, and hitting it now is paramount.
Vanney and a number of players at training over recent weeks have acknowledged there is room for improvement and we haven't seen the best they have to offer. Grinding out results has put Toronto in a very good position in the table. Picking up points when not at your best is a characteristic of a top team. Now it's time for the killer instinct to shine through.
Don't get me wrong; there have been moments of brilliance this season. An opening day 2-0 win at the Red Bulls, 4-1 home demolitions of DC United and New England, and a seven game unbeaten run through mid-July all standout. Even Jozy Altidore's second half brace to earn a thrilling home draw last weekend was a top moment and signal of intent. There have been plenty individual and collective jaw-dropping moments, standing as glimpses to how good this team is and can be. With that being said, you're hard-pressed to think of an extended period this team has reached its potential.
Time is of the essence with the season winding down and bigger games ahead. There's a chance the team will run out of time and we may never see this team at its absolute best. And still, the current form may be good enough to accomplish what they want. But the acknowledgement by the team they believe they can be better is an exciting proposition. If this is the good version of Toronto FC, how good can the better version be?
Aside from making fewer mistakes and cleaning things up defensively, there are areas for improvement. Here are three ways Toronto FC can be even better down the stretch run:
1. Jozy and Seba from the start: Altidore and Sebastian Giovinco have combined for 24 goals and 15 assists in 37 starts this season, forming the most dangerous attacking duo in MLS. That's despite only starting nine games together, and just three since May 14th. Altidore and Giovinco haven't played together anywhere near enough to truly know what kind of damage they can do through a prolonged stretch of good form. The two admittedly struggled to find on-field chemistry last season, but this campaign, when together, have looked much more comfortable and balanced.
They have learned how to play to each other's strengths and genuinely enjoy one another, on and off the pitch. There's a mutual respect and understanding how the success of one means big things for the team. Each are entirely dedicated to the squad, speaking to the togetherness of the group. They need to get back on the field, together, from the start of games to hit proper form for the playoff run. There is no other way to replicate the ebbs and flows of a 90-minute match. Altidore finds himself on sensational form without Giovinco in the line-up. The return of the league MVP should bring even grander rewards.
2. Irwin Return: Toronto FC's number one goalkeeper, Clint Irwin, hasn't played a first team game since leaving the June 25th match in Orlando with a quadriceps strain. Irwin was originally supposed to miss six weeks. It's now been 12 weeks since he last featured. Irwin's played games with TFCII, but there is no substitution to playing at the highest level with players he's familiar. Alex Bono has done exceptionally well in his absence. Bono's top play has allowed Vanney to ease Irwin back into the team. The stand-in has built a case he's capable of leading this team to success.
We shouldn't forget how good Irwin was during the early stages of the season, including a difficult eight game away stretch to begin the campaign. Irwin earned points almost single-handedly, some days, showing the qualities of an elite level MLS goalkeeper. The stat-line reads impressive too, only conceding 16 goals in 15 games. Irwin's experience is invaluable; a steadying presence heading into an important run-in. But he needs first-team games to prove he's fit to lead this team into the playoffs.
3. Midfield Make-up: The best midfield combination in personnel and shape has yet to be determined. The midfield has been good on the season, but the question remains, is it as good as it can be? Vanney has been forced to shuffle the deck in the middle of the park all-too often, dealing with injury and absence. There have been so many bodies, in and out of midfield roles; it makes it difficult to determine whether he has found the right mix. The midfield diamond is the shape the coaching staff seems most comfortable with, having Michael Bradley playing in a deep-lying more defensive role in the formation.
Will Johnson has regularly played to Bradley's left and Marky Delgado to the right, with Jonathan Osorio atop the diamond. It's a good group, but Vanney has other options. Benoit Cheyrou is absolute class, making up for limited mobility with exceptional distribution and quality on the ball. Problem is, the holding role, most suited for Cheyrou is Bradley's preferred position. Armando Cooper is another option, impressing in two games since his mid-season arrival. His composure on the ball would be welcomed. But the question is who would he replace? Cooper is suspended this weekend. And Cheyrou is always an option.
Nothing is set in stone, and alterations can be made, depending on the moment and the match-up. Having so many options in the midfield is a positive, but it puts pressure on getting it right. And that includes when to play a system with more width in a 3-5-2. It's yet another wrinkle adding to the complexity of the situation for both TFC and opponent. It can't be stressed enough how important the midfield content will be heading into the playoffs to avoid the same situation of being overrun in the middle as the team was in a first round playoff loss last season.
Toronto FC (13-8-8) hosts the fourth place Philadelphia Union (11-11-8) Saturday at 5pm ET at BMO Field (TSN2 and TSN 1050 Radio).
@WheelerTSN