Toews lifts Team Canada in Group A clincher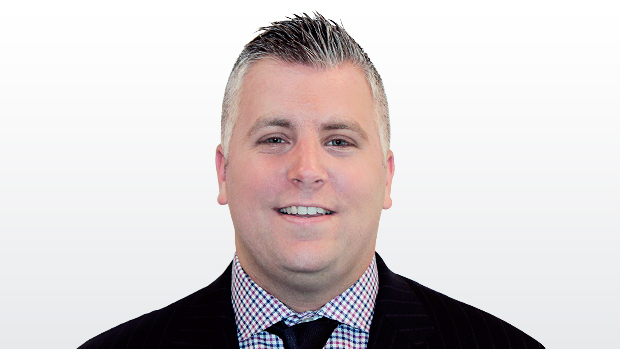 TORONTO — On a night with little for Team Canada to play for aside from seeding and which locker room they'll call home for the next 10 days, there was Jonathan Toews.
Back-to-back games? Against a non-traditional opponent in Team Europe? No one would have blamed Team Canada if they didn't come to play in their final preliminary round tuneup before the knockout stage of the World Cup of Hockey begins on Saturday night.
Fortunately for Team Canada, it's just in Toews' DNA to bring it.
Toews scored twice for Canada, including the game-winner and the insurance goal, lifting his country to a dull but effective 4-1 victory over Team Europe to clinch the top spot in Group A. It was Hockey Canada's 13th consecutive win in international best-on-best play dating to the 2010 Vancouver Olympics.
Team Canada will face the second place team from Group B, either Team Russia or Team North America, in a single elimination semifinal on Saturday night at Air Canada Centre.
"So here's the game that the emotional level is low in most people, but you don't know that about (Toews) or Patrice Bergeron," coach Mike Babcock said. "You don't know that because it doesn't matter. It's just like clockwork. They just grind and work and do it right, and they bring it when we need it."
All Toews does is win in a Team Canada sweater.
Since joining Hockey Canada for the 2006 World Junior Championship, Toews is now a staggering 47-3-0 in international play. His team's only blemish in seven tournaments is the 2008 IIHF World Championship in Quebec City, where Canada was stunned in overtime by Russia
(In case you were wondering, Toews also led Canada West to gold in the U-17 Hockey Challenge on his way to scoring the tournament-winning goal and MVP honors.)
Winning is practically all Toews knows. Toews, now 28, was the youngest member to join the 27 players in the Triple Gold Club (Stanley Cup, World Championship and Olympic gold medal) in 2010 at age 22 - and he has a chance to enroll the ultra elite "Quadruple Gold Club" with this World Cup of Hockey.
Yet, little seems to have changed for Toews on Team Canada since that 2010 Olympics in Vancouver, when he was named best forward and gathered all-tournament honors.
"(I'm) that checking forward that's going to have a chance to play against teams' top lines for the most part and be relied upon a little bit of power play and mostly penalty kill," Toews said. "Whatever happens, I try to go out there and make a difference."
When Toews isn't making a difference on the scoresheet or the penalty kill, he's trying to create more space for his linemates. He also hasn't been out on the ice for a goal against in this tournament. Jay Bouwmeester reminded that Toews was one of Canada's key contributors in locking down leads in the 2014 Olympics in Sochi.
"I think he's won three Stanley Cups, gold medals. He knows what it takes to win, and he shows up every night," Sidney Crosby said of Toews. "And I think that's the case for a lot of guys. But he has that ability and that knack to step up in big games, and he's been able to do that for a long time."
Now, after churning out a workman-like 3-0 record in preliminary play, Toews has Canada well positioned in the semifinal no matter who they face in the semifinal on Saturday.
"It's not one of those games where you ever leave feeling real great because you don't play like you're supposed to," Babcock said. "But big win for our team. We're set up good. (We) don't have to move dressing rooms. Life is good, man."
Contact Frank Seravalli on Twitter: @frank_seravalli