Ticats place Owens on 6-game injured list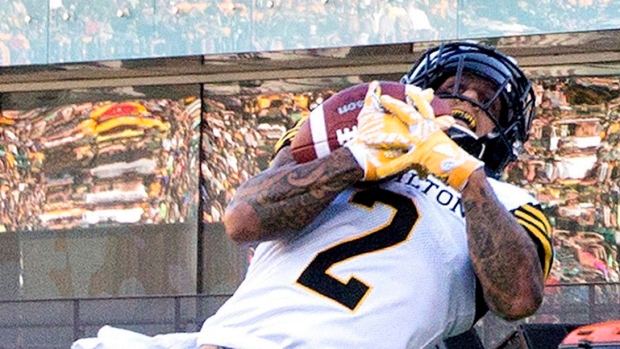 The Hamilton Tiger-Cats placed slotback Chad Owens on the 6-game injured list this week.
Owens was hurt during last Friday's win over the Montreal Alouettes.
The former Toronto Argonaut is currently second on the team in receiving with 58 catches for 808 yards this season.
Also, running back C.J. Gable and wide receiver Luke Tasker were among six players placed on the 1-game injured list.
The Tiger-Cats make their last visit to Mosaic Stadium when they face the Saskatchewan Roughriders on Saturday.