{{ currentStream.Name }}
{{ currentStream.Desc }}
The information you requested is not available at this time, please check back again soon.
More Latest Video
Wimbledon Primetime

Tonight at 7:30PM ET / 4:30PM PT on TSN1, TSN3, TSN4 and TSN5

Wimbledon - Men's Quarter-finals

Vasek Pospisil vs. Andy Murray
Novak Djokovic vs. Marin Cilic
Gilles Simon vs. Roger Federer
Stan Wawrinka vs. Richard Gasquet

Wed 8AM ET / 5AM PT on TSN1, TSN3, TSN4 and TSN5

Wednesday Night Baseball

St. Louis Cardinals vs Chicago Cubs

Wed 7PM ET / 4PM PT on TSN1 and TSN5
WATCH ON TSN GO
Everything you need to get the most out of the summer!

COME ON DOWN

Presented by

Presented by
More Promotions
Play for your chance to a win a trip to the Grey Cup!

SIGN IN

Presented by

Play for your chance to win a golf getaway for four.

Sign In

Presented by

Join a league and dominate the diamond with this fully loaded fantasy game!

Sign In
More Fantasy Games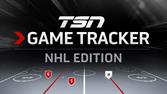 Hockey Game Tracker
From puck drop to the final whistle, TSN.ca's hockey Game Tracker gives you all the live information you need, including goals, penalties, hits and more.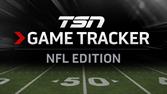 NFL Game Tracker
Let us do Sunday for you. TSN.ca's NFL Game Tracker features an interactive scoreboard, stats, head-to-head comparisons and play-by-play to help you keep track of every busy week of football season.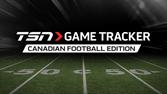 CFL Game Tracker
We've got you covered from coast to coast as TSN.ca's CFL Game Tracker provides player comparisons, an interactive scoreboard, stats, play-by-play and more for every single match-up in Canada's greatest game.