{{ currentStream.Name }}
{{ currentStream.Desc }}
The information you requested is not available at this time, please check back again soon.
More Latest Video
Women's World Hockey Championship

Quarterfinals - Sweden vs Russia

Watch Now

Ford World Men's Curling Championship

Canada vs. Scotland

Today at 6:30PM ET / 3:30PM PT on TSN1, TSN3, TSN4 and TSN5

BMO Raptors Basketball on TSN

Toronto Raptors vs. Minnesota Timberwolves

Tonight at 7:30PM ET / 4:30PM PT on TSN2
WATCH ON TSN GO
Presented by

Who was the best Canadian athlete of the half-century - Gretzky or Nash?

WATCH NOW

Presented by
More Promotions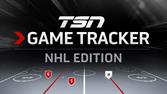 Hockey Game Tracker
From puck drop to the final whistle, TSN.ca's hockey Game Tracker gives you all the live information you need, including goals, penalties, hits and more.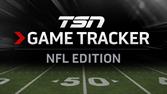 NFL Game Tracker
Let us do Sunday for you. TSN.ca's NFL Game Tracker features an interactive scoreboard, stats, head-to-head comparisons and play-by-play to help you keep track of every busy week of football season.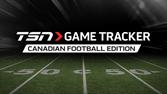 CFL Game Tracker
We've got you covered from coast to coast as TSN.ca's CFL Game Tracker provides player comparisons, an interactive scoreboard, stats, play-by-play and more for every single match-up in Canada's greatest game.