{{ currentStream.Name }}
{{ currentStream.Desc }}
The information you requested is not available at this time, please check back again soon.
More Latest Video
French Open - Day 7

Early Round Coverage

Sat 5AM ET / 2AM PT on TSN1, TSN3, TSN4 and TSN5

NASCAR Xfinity Series Racing

HiSense 300

Sat 2:30PM ET / 11:30AM PT on TSN2

Toronto FC on TSN

Toronto FC vs San Jose

Sat 5PM ET / 2PM PT on TSN4
WATCH ON TSN GO
Presented by

Who would you rather have in the NBA Finals - LeBron James or Steph Curry?

WATCH NOW

Presented by
More Promotions
Check out the Playoff Edition and take a shot at the Double Down question!

SIGN IN

Join a league and dominate the diamond with this fully loaded fantasy game!

Sign In
More Fantasy Games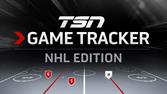 Hockey Game Tracker
From puck drop to the final whistle, TSN.ca's hockey Game Tracker gives you all the live information you need, including goals, penalties, hits and more.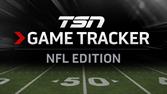 NFL Game Tracker
Let us do Sunday for you. TSN.ca's NFL Game Tracker features an interactive scoreboard, stats, head-to-head comparisons and play-by-play to help you keep track of every busy week of football season.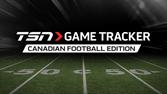 CFL Game Tracker
We've got you covered from coast to coast as TSN.ca's CFL Game Tracker provides player comparisons, an interactive scoreboard, stats, play-by-play and more for every single match-up in Canada's greatest game.