Barclays Premier League: West Brom vs. Arsenal

Today at 7:45AM ET / 4:45AM PT on TSN1 and TSN4

Barclays Premier League: Swansea vs. Palace

Today at 10AM ET / 7AM PT on TSN4

Barclays Premier League: Burnley vs. Aston Villa

Today at 10AM ET / 7AM PT on TSN1
WATCH NOW ON TSN
Josh Lewenberg @JLew1050 1h

Greivis: "It's not the end of the world. We lost a game. So what? We're still, what, 13-3? That's a pretty good record to me."



Josh Lewenberg @JLew1050 1h Lowry: "We've got to play. Next man up. It's a team, not about one guy. If anybody goes down the next man has to step up."

TSN Fantasy Hockey returns with a fully-customizable game that is 100% free!

SIGN IN

Presented by TSN

All the features you need, like free live scoring, league manager controls, and in-game player cards.

SIGN IN

Presented by
More Fantasy Games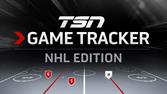 Hockey Game Tracker
From puck drop to the final whistle, TSN.ca's hockey Game Tracker gives you all the live information you need, including goals, penalties, hits and more.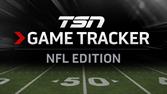 NFL Game Tracker
Let us do Sunday for you. TSN.ca's NFL Game Tracker features an interactive scoreboard, stats, head-to-head comparisons and play-by-play to help you keep track of every busy week of football season.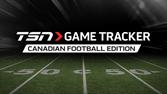 CFL Game Tracker
We've got you covered from coast to coast as TSN.ca's CFL Game Tracker provides player comparisons, an interactive scoreboard, stats, play-by-play and more for every single match-up in Canada's greatest game.