Josh Lewenberg @JLew1050 9m

More Casey on fans: "When you put your hearts on the line and lay it on the line every night, fans will follow."



Josh Lewenberg @JLew1050 10m Casey on Raps fans in CLE: "It was like old-school soccer, travelling with the flag. We have the best in the league and our guys know it"

TSN Fantasy Hockey returns with a fully-customizable game that is 100% free!

SIGN IN

Presented by TSN

All the features you need, like free live scoring, league manager controls, and in-game player cards.

SIGN IN

Presented by
More Fantasy Games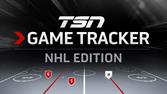 Hockey Game Tracker
From puck drop to the final whistle, TSN.ca's hockey Game Tracker gives you all the live information you need, including goals, penalties, hits and more.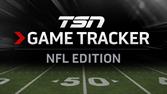 NFL Game Tracker
Let us do Sunday for you. TSN.ca's NFL Game Tracker features an interactive scoreboard, stats, head-to-head comparisons and play-by-play to help you keep track of every busy week of football season.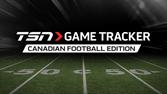 CFL Game Tracker
We've got you covered from coast to coast as TSN.ca's CFL Game Tracker provides player comparisons, an interactive scoreboard, stats, play-by-play and more for every single match-up in Canada's greatest game.