{{ currentStream.Name }}
{{ currentStream.Desc }}
Related Video
Continuous Play:
The information you requested is not available at this time, please check back again soon.
More Video
The NHL's trade deadline is on Monday, February 29 at 3pm et/Noon pt.
Josh Lewenberg @JLew1050 13m

Raptors are back in action after a 3-day hiatus. James Johnson is still out so Norman Powell makes his 3rd straight start tonight in Detroit



TSN @TSN_Sports 18m Clippard, Diamondbacks agree to two-year contract. MORE: https://t.co/9Y26aSjKoe https://t.co/PTK8CdlAKm

More Tweets from TSN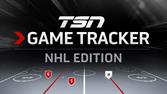 Hockey Game Tracker
From puck drop to the final whistle, TSN.ca's hockey Game Tracker gives you all the live information you need, including goals, penalties, hits and more.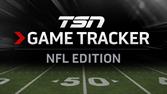 NFL Game Tracker
Let us do Sunday for you. TSN.ca's NFL Game Tracker features an interactive scoreboard, stats, head-to-head comparisons and play-by-play to help you keep track of every busy week of football season.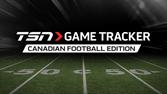 CFL Game Tracker
We've got you covered from coast to coast as TSN.ca's CFL Game Tracker provides player comparisons, an interactive scoreboard, stats, play-by-play and more for every single match-up in Canada's greatest game.