NCAA Basketball: Maui Invitational Final

San Diego State vs. Arizona

Tonight at 10PM ET / 7PM PT on TSN2

NCAA Basketball: Battle 4 Atlantis Semi-Finals

Thu 1PM ET / 10AM PT on TSN2

European Curling Championship: Playoffs

Thu 1PM ET / 10AM PT on TSN5
WATCH NOW ON TSN
Josh Lewenberg @JLew1050 19m

Hawks at 58% from the field, 8-of-13 from three. Raps +10 on the break, they're also shooting 56%. DoRozan with 16, Ross/Lou 12



Josh Lewenberg @JLew1050 22m Two highest scoring teams in the East, through 24 minutes they haven't disappointed. Raps lead 64-61 at the break. Now, who wants to play D?

TSN Fantasy Hockey returns with a fully-customizable game that is 100% free!

SIGN IN

Presented by TSN

All the features you need, like free live scoring, league manager controls, and in-game player cards.

SIGN IN

Presented by
More Fantasy Games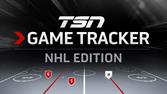 Hockey Game Tracker
From puck drop to the final whistle, TSN.ca's hockey Game Tracker gives you all the live information you need, including goals, penalties, hits and more.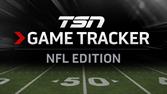 NFL Game Tracker
Let us do Sunday for you. TSN.ca's NFL Game Tracker features an interactive scoreboard, stats, head-to-head comparisons and play-by-play to help you keep track of every busy week of football season.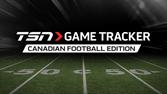 CFL Game Tracker
We've got you covered from coast to coast as TSN.ca's CFL Game Tracker provides player comparisons, an interactive scoreboard, stats, play-by-play and more for every single match-up in Canada's greatest game.