10 big developments from the NHL off-season
TSN Senior Hockey Reporter Frank Seravalli gets you ready for training camp with a look back at a summer filled with massive contracts, changes behind the bench and a major goaltending shuffle.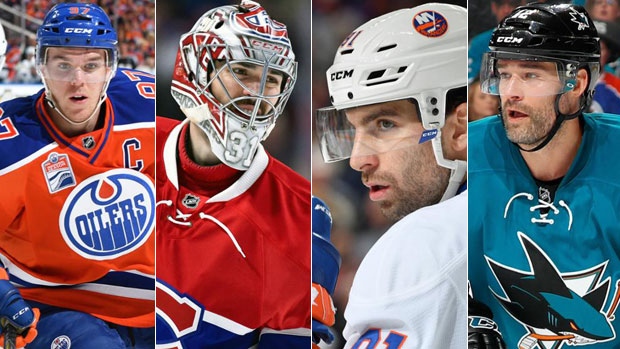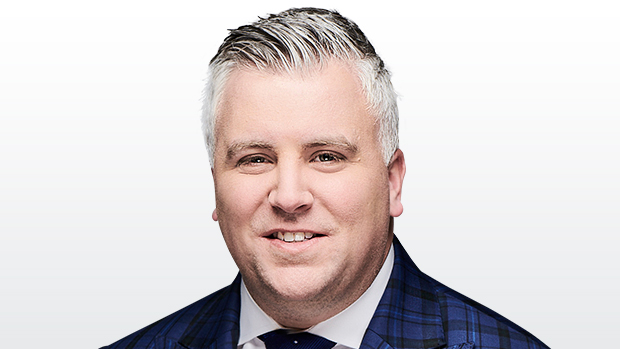 Hockey is back. The puck drops on the NHL regular season in just 30 days, unbelievably.
In case you went into hibernation during the too-short summer, here are the 10 biggest developments of the off-season:
97 + 29 = $168,000,000: That's a lot of zeroes. But Oilers GM Peter Chiarelli will sleep soundly knowing he has the highest scoring one-two punch in Connor McDavid and Leon Draisaitl locked in for the next eight seasons. Starting in 2018-19, when McDavid's eight-year, $100- million deal begins, their combined salary cap hit of $21 million will match Chicago's Jonathan Toews and Patrick Kane for highest-paid tandem in the NHL. The NHL's only triple digit scorer in McDavid, 20, shaved $6 million off his deal to allow Chiarelli and the Oilers greater cap flexibility in the future. It took until Aug. 16, but Draisaitl inked his $68-million deal with an $8.5 million salary cap hit after finishing eighth in league scoring last spring. The Oilers swapped Ryan Strome for Jordan Eberle, added Jussi Jokinen on the cheap, and bought out Benoit Pouliot – but by far the biggest coup of the summer was the fact that no one will be asking salary cap questions about two of the game's biggest names until at least 2024.
Hirings and firings: It's not an NHL off-season without a revolving door behind the bench. One-third of the league's coaches will begin their first full season with their new team next month: Travis Green (Vancouver), Phil Housley (Buffalo), Rick Tocchet (Arizona), Bob Boughner (Florida), Ken Hitchcock (Dallas), John Stevens (Los Angeles), Claude Julien (Montreal), Doug Weight (NY Islanders), Bruce Cassidy (Boston), Mike Yeo (St. Louis) and Gerard Gallant begins anew in Vegas. Jason Botterill was hired to replace Tim Murray as Sabres GM on May 11 and Hockey Hall of Famer Rob Blake was promoted to GM of the Kings, replacing two-time Stanley Cup winner Dean Lombardi.
Hawks on the hot seat: It isn't every summer you see a player of Artemi Panarin's calibre traded. Then again, it isn't very often you hear Blackhawks GM Stan Bowman speak as forcefully as he did last April after Chicago was swept by Nashville in the first round, calling it "unacceptable." He vowed change. He dealt Patrick Kane's sidekick in Panarin to bring back Brandon Saad, a player Toews and Kane both missed. Bowman also traded three-time Cup winning stalwart Nicklas Hjalmarsson to Arizona. And, perhaps under the radar, Bowman fired longtime Joel Quenneville assistant Mike Kitchen, sending a strong message that even three Stanley Cups in six years won't be enough if this season goes like the last.
Goalies play musical chairs: Think of it like a recycling flow chart: Mike Smith was traded to Calgary, where he replaced Brian Elliott; Elliott signed in Philadelphia, where he replaced Steve Mason; Mason signed in Winnipeg, where he replaced Ondrej Pavelec in the Jets' tandem; Pavelec signed to backup Henrik Lundqvist on Broadway, the spot Antti Raanta held down until he was dealt to the desert … to replace Smith. Other goaltending moves: Ben Bishop (Dallas), Scott Darling (Carolina), Jonathan Bernier (Colorado), Antti Niemi (Pittsburgh) and Marc-Andre Fleury (Vegas).
The Price was right: For a market that seems to get riled up about every minor detail, there never was much consternation about whether the Canadiens would lock up Carey Price long-term. That turned out to be well-founded. Marc Bergevin signed his "franchise player" to an eight-year, $84-million extension on July 2 – one day after becoming eligible to do so. The deal, which carries through 2025-26, makes Price the highest-paid goaltender in NHL history. When the contract kicks in 2018-19, only McDavid will have a higher salary cap hit than Price ($10.5 million). Most of the deal ($72 million) will be paid out in yearly installments as a signing bonus. It also includes a full no-trade and no-movement clause for Price, who said it would be "too weird" to play for another team. "This is all I've ever known and it's all I ever will know, I hope," said Price, who will be 38 when the deal is up.
The Tavares watch begins: With Price re-signing one year ahead of time, all eyes are on John Tavares as the highest profile pending free agent. All signs indicate Tavares will begin the final year of his deal without a new contract. TSN Hockey Insider Darren Dreger reported last week that Tavares and his team have not begun to discuss financial terms on a potential contract with the Islanders. One thing Tavares' camp reportedly wanted to see this summer was a better offensive support system for the captain, and the Islanders stepped up by adding Jordan Eberle. The Islanders were also believed to be in the mix to land Matt Duchene, who ended up staying in Colorado after months perched atop TSN's Trade Bait Board. What else will it take for Tavares to stay rooted in Brooklyn? Like Steven Stamkos, you can bet Leafs Nation will be keeping up with this storyline all season long to see whether the Mississauga, Ont., native has any interest in coming home.
Holdouts on the horizon: Two prominent restricted free agents remain unsigned: Boston's David Pastrnak and Vancouver's Bo Horvat. Neither player had arbitration rights to exercise this summer, so holding out is their only card to play this late in the game. Waiting may well pay off. Pastrnak's camp has the benefit of Draisaitl's new eight-year, $68 million deal with Edmonton as a comparable in the system since it was signed on Aug. 16. Pastrnak, 21, netted 34 goals and 70 points last season for the Bruins. Meanwhile, Horvat could potentially be looking at a smaller bridge deal with the Canucks. The 22-year-old centre collected 20 goals and 52 points in Vancouver last year.
Most Improved Award: Which team had the better summer: Dallas or Calgary? It's tough to say. The NHL's two worst teams in save percentage over the past two seasons took drastic steps to heal their Achilles heel in net. Dallas bought out Antti Niemi and signed two-time Vezina finalist Ben Bishop to a six-year, $29.5-million deal. Calgary totally revamped the crease by trading for veteran and known commodity Mike Smith, as well as signing Eddie Lack to back him up. In addition to hiring Ken Hitchcock to man the bench, the Stars signed Alexander Radulov to the richest free agent contract of the summer (five years for $31.25 million), signed Martin Hanzal and Tyler Pitlick, and then traded for veteran defenceman Marc Methot. The Flames one-upped everyone on defence, trading for Travis Hamonic and re-signing Mike Stone. Knowing the path through the Pacific (and ultimately the Stanley Cup Final) may well go through Edmonton, the Flames can now boast a top-to-bottom defence corps that belongs alongside Nashville in the discussion for NHL's best.
Marleau as a Maple Leaf: It still feels like a bit of a shock – not just that Patrick Marleau left San Jose after two decades in the Bay Area, but that he landed with the Toronto Maple Leafs back on July 2. The allure to skate alongside the Leafs' budding stars – plus $18.75 million over the next three seasons – was apparently too much to turn down. Marleau, who turns 38 on Sept. 15, played 1,493 games with the Sharks. He hasn't missed a game since 2008-09. Last season, Marleau matched Jagr in points (46), but his 27 goals were his most scored in three years. Last week, he took a full-page ad out in the San Jose Mercury News to say thank you as he begins a new journey.
The Mullet has no home: The #JagrWatch is still in effect with the NHL's second all-time scorer still unsigned. It's somewhat surprising, considering the 45-year-old still ripped off 16 goals and 46 points last season while playing all 82 games with the Panthers, passing Mark Messier on the points list. Jagr did play for Flames coach Glen Gulutzan in Dallas in 2013, but GM Brad Treliving shot down any purported link to Jagr as a "rumour" last week. Jagr, who earned $5.5 million last season with performance bonuses, is 57 games from passing Gordie Howe for most ever (1,967 GP).
Contact Frank Seravalli on Twitter: @frank_seravalli