10 players who fell short of TSN Hockey's Top 50
TSN Senior Hockey Reporter Frank Seravalli looks at 10 names that didn't make the cut in our annual Top 50 player poll.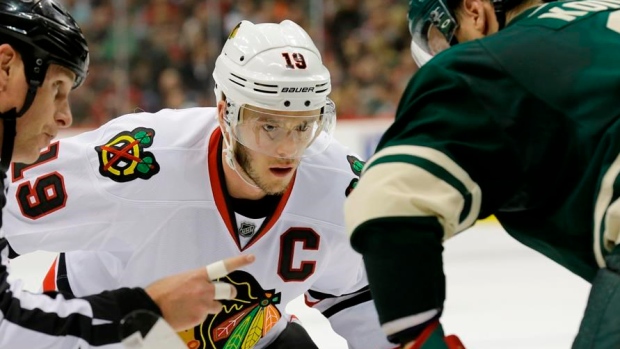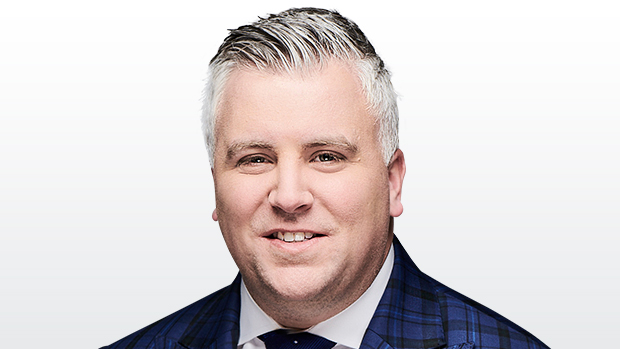 With all eyes on the top of the board – will it be Connor or Sid? – TSN Hockey's annual Top 50 player poll will debut on Tuesday night (7:30 p.m. ET on TSN 3, 4 and 5).
Almost as intriguing as the list itself are the players who didn't make the cut – a collection of stars with megawatt name cache and burgeoning young talents on the brink of stardom.
Here is a peek at 10 players who fell short, as voted by a panel of 27 TSN experts who projected the upcoming season:
51. William Karlsson, Vegas Golden Knights
Position: C
Last year: NR
Scoop: Karlsson helped drive the Golden Knights to the best first season of any expansion team in pro sports history. His 43 goals were 34 more than his previous career high, on the back of a league-best 23.4 shooting percentage. Even Vegas is curious to see if he can do it again, signing him only to a one-year, arbitration-avoiding deal for $5.25 million. "Wild Bill" appeared on more than half of the 27 ballots, but fell short of spot No. 50 to a Stanley Cup champion.
52. Carey Price, Montréal Canadiens
Position: Goalie
Last year: 5
Scoop: No player's stock dropped more in the Top 50 poll than Price, from fifth all the way off the board after a career-worst season. The Habs are paying Price to be the best netminder in the world – as he embarks on an eight-year, $84 million deal – but the question is whether he has enough help around him to bounce back to that level.
53. Braden Holtby, Washington Capitals
Position: G
Last year: 19
Scoop: Not even The Save that changed the Stanley Cup Final was enough to keep Holtby in the Top 50. Only four goaltenders made the cut.​ Holtby's pedestrian regular season (.907 SV%), and the reminder that he wasn't Washington's playoff-opening starter, might have made voters wary in projections.
54. Leon Draisaitl, Edmonton Oilers
Position: C
Last year: 23
Scoop: The hulking German barely missed the marks that earned him the 23rd spot one season ago, finishing with seven fewer points in four fewer games played. Still, it was the fact Draisaitl was supposed to take a step forward – not a step sideways – that left a bitter taste during a dreadful Oilers season.
55. Brock Boeser, Vancouver Canucks
Position: RW
Last year: NR
Scoop: The "Brocket" said he felt like the "luckiest" player ever to have his rookie campaign ended a month early when he ended up with a broken bone in his back instead of an injury that could've ended his career after he crashed into an open door on the bench. With highly skilled Elias Pettersson in the fold, Boeser could have a chance to create more magic and better his 29 goals and 55 point start.
56. John Klingberg, Dallas Stars
Position: RD
Last year: NR
Scoop: The smooth-skating Swede finished sixth in Norris Trophy voting as the NHL's best defenceman twice in the last three seasons, but somehow that hasn't been enough to crack the Top 50. His 67 points were one shy of John Carlson for the league lead among blueliners.
57. Jonathan Quick, Los Angeles Kings
Position: G
Last year: NR
Scoop: No goaltender has appeared on the Top 50 more than Quick since inception of the list in 2010, but this is the second year in a row Quick didn't made the cut. He finished sixth among all starters last season with a .921 SV% and allowed just seven goals against in a four-game sweep to the Golden Knights in the first round.
58. Dustin Byfuglien, Winnipeg Jets
Position: RD
Last year: NR
Scoop: Byfuglien is a three-time NHL all-star but has never made the TSN Top 50. "Big Buff" was an absolute beast in Winnipeg's run to the Western Conference final with 16 points in 17 playoff games, including one game-winning goal, while he logged an average of 26:30 in ice time per night.
59. Jonathan Toews, Chicago Blackhawks
Position: C
Last year: 27
Scoop: It's been a remarkable fall from grace for Toews and the Blackhawks. Toews tumbled out of the Top 50 after averaging a fourth-place finish in the first seven years of the poll. He was twice voted the second-best player in the game to Sidney Crosby, now he's trying to help the Hawks avoid missing the playoffs for the second season in a row.
60. Brayden Point, Tampa Bay Lightning
Position: C
Last year: NR
Scoop: He may lurk in the shadow of Nikita Kucherov, Steven Stamkos and Victor Hedman, but Point does it all for the Lightning. He led the NHL with 12 game-winning goals last season and drove play in a big way with a balanced 32 goals and 34 assists that perfectly fits the well-rounded nature of his game.
Contact Frank Seravalli on Twitter: @frank_seravalli