10 storylines to watch as NHL training camps open
After 94 days without hockey, more than 1,000 players will report to NHL training camps on Thursday. TSN Senior Hockey Reporter Frank Seravalli takes a look at 10 league-wide storylines to watch during the preseason.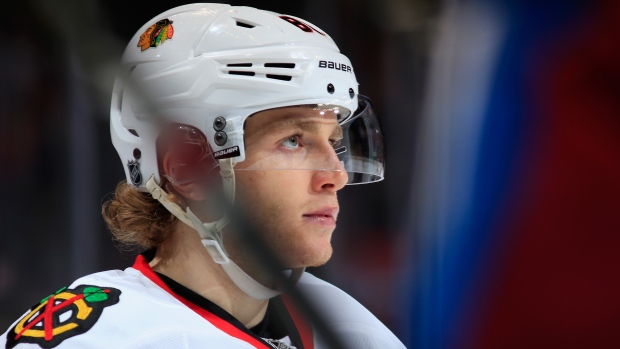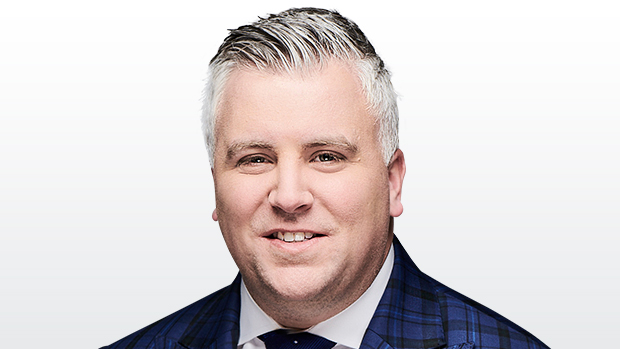 After 94 days without hockey, more than 1,000 players will report to NHL training camps on Thursday. Here's a look at 10 league-wide storylines to watch during the preseason:
1. Will there be a resolution to the Patrick Kane saga?
All eyes will be fixed on South Bend, Ind., when the defending Stanley Cup champion Blackhawks open training camp at Notre Dame on Friday. The Hawks say they expect Kane to attend, despite an ongoing police investigation into sexual assault allegations in Western New York. So far, the NHL says they are monitoring developments in the Kane case. A grand jury investigation is expected to convene soon to review findings in the case. Kane, 26, has not been charged with a crime. Even if the grand jury recommends not proceeding with a case, there is precedent in pro sports for Kane to be disciplined. Steelers quarterback Ben Roethlisberger was suspended for a quarter of the 2010 season by NFL commissioner Roger Goodell, less than 10 days after a district attorney in Georgia declined to pursue criminal charges on sexual assault allegations.
2. Will Steven Stamkos' contract extension talks linger into the season?
Lightning GM Steve Yzerman labeled signing Steven Stamkos to a long-term extension his "No. 1 priority" for the off-season. So far, it seems the Lightning and Stamkos' camp have made little in the way of progress - though both sides remain tight-lipped. One of the reported hang-ups is that coach Jon Cooper would like to slot Stamkos at right wing, though Stamkos prefers to play centre. This is the final season of Stamkos' five-year, $37.5-million deal. There is plenty of time to work out a long-term pact. Stamkos, 25, has said all along he wants to remain in Tampa Bay, and a few swipes of the pen can make that a reality. The longer these talks linger, though, the greater the lure of free agency.
3. How will the new 3-on-3 overtime format and coach's challenge impact the game?
Before the preseason slate opens on Sunday, the new 3-on-3 overtime format is one of the few facets almost every team will be practising when camps open. Will teams use two forwards and one defencemen? Or three forwards? Will they be aggressive or passive? How coaches attack the new 3-on-3 format is one of the most interesting stories to watch in the new season. With a focus on speed and skill, the NHL hopes to decide up to 70 per cent of overtime games without need for a shootout. Also, for the first time ever, coaches will be able to challenge referee decisions on goaltender interference and off-sides on plays in which a goal is scored.
4. Who will be centering Phil Kessel by the end of training camp: Sidney Crosby or Evgeni Malkin?
To start, Penguins coach Mike Johnston said he will place Phil Kessel on a wing with Sidney Crosby - but that doesn't mean the line will be a permanent fixture, even for training camp. Malkin is expected to skate with countryman Sergei Plotnikov, a KHL import, with Patric Hornqvist on the right side. Both Crosby and Malkin have long been in search of talented wingers to help the Penguins overcome their playoff disappointments of the last six seasons. Kessel has the fourth-most goals in the NHL since 2009. If he can find chemistry with Crosby, the Penguins could quickly be the envy of the Eastern Conference again.
5. Will any players be moved at the end of training camp as salary cap casualties?
Last year, Johnny Boychuk and Nick Leddy were traded from the Bruins and Blackhawks to the Islanders on the eve of the regular season, with the managers of those two teams waiting until the last possible moment to make their clubs salary cap compliant. Will any players be on the move this year? Heading into camp, nearly half the league (12 teams) are within $2 million of the $71.4 million limit, and few of them have the full complement of 23 players signed. The Kings, for instance, could be forced to make a move if Mike Richards were to win his grievance for wrongful contract termination. Or, even if the Kings are found to have wrongfully terminated his contract, but are then permitted to follow through with an ordinary course buyout, there would still be salary cap consequences for this season. Chicago remains in salary cap jail, even after Kris Versteeg's salary dump to Carolina, and doesn't have much wiggle room to sign one of the many tryout players they have in camp to a contract.
6. How much of an impact will Connor McDavid make?
The game is vastly different, but many will hold McDavid to the 102-point mark Sidney Crosby set as an 18-year-old rookie in 2005-06. Only four players topped 80 points last season. TSN analyst Ray Ferraro believes anything in the 58 to 62-point range will constitute a successful season. Oilers general manager Peter Chiarelli tempered expectations a bit by setting a bar of 20 goals and 20 assists, but even he admits he would take the over in that situation. Will he also outscore second overall pick Jack Eichel? Eichel was the talk of Sabres' prospect scrimmages after a dazzling goal and assist.
7. Who will be the next captain of the Montreal Canadiens?
After going without one last season, Canadiens owner Geoff Molson says the team will name its 29th captain in franchise history by the end of camp. Many say the real leader in the Canadiens' dressing room is goaltender Carey Price, who captured the Hart, Ted Lindsay and Vezina trophies last season. Will the Canadiens bypass NHL rules and choose just the second goaltender since 1947-48 as captain? Then in Vancouver, Roberto Luongo was the last goaltender to be captain, relinquishing the role in 2010 when GM Mike Gillis said the role is "incompatible" with the position. Max Pacioretty, P.K. Subban and Brendan Gallagher are also strong candidates.
The Devils and Sharks are two other teams with a captain vacancy heading into the season.
8. How many veteran tryouts will earn a contract in camp?
It was a bad summer to be a free agent. With the salary cap ceiling only slightly climbing, more teams are placing an emphasis on production from younger players. The result is more talented, dependable veterans trying to earn a job on a tryout than ever before. Sergei Gonchar (PIT), Curtis Glencross (TOR), Brad Boyes (TOR), Jan Hejda (CHI), David Booth (FLA) and Scottie Upshall (STL) are just a few of the names this fall heading to camp on tryout offers. Some players, like Sean Bergenheim, are not accepting tryout offers in an attempt to hold out for a guaranteed contract.
9. Which coaches will begin the season on the hot seat?
Very few NHL coaches begin a season in the final year of their contract. But that's exactly what Ken Hitchcock is doing - for the second straight year - after signing a one-year extension in St. Louis this off-season. The Blues have been the NHL's biggest playoff disappointment over the last four springs, following usually strong regular seasons. Hitchcock is not alone on the hot seat. Eyebrows will be raised at Boston's Claude Julien, Montreal's Michel Therrien and Los Angeles' Darryl Sutter, particularly if disjointed training camps ensue.
Meanwhile, nearly a third of the league's coaches will have a fresh start in camp: Todd McLellan (Edmonton), Dave Hakstol (Philadelphia), Peter DeBoer (San Jose), John Hynes (New Jersey), Jeff Blashill (Detroit) Dan Bylsma (Buffalo) and Mike Babcock (Toronto).
10. When will the NHL's Board of Governors make a decision on expansion?
All three phases of the NHL's formal expansion application process have been completed, with bids from Las Vegas and Quebec City going the distance. The NHL's Board of Governors is scheduled to meet on Sept. 29 in New York. The Board is expected to be briefed on the process, at the very least. The league's 30 clubs are unlikely to vote to extend to invitations to join the league for the 2017-18 season later this month, though it is possible. It will likely have to wait until December, when the next meeting convenes in Pebble Beach, Calif.
Frank Seravalli can be reached at frank.seravalli@bellmedia.ca.