10 things to watch in the NHL's second half
Will Lou decide the Leafs are contenders? Will the Habs and Oilers make significant changes? What will JT decide? TSN Senior Hockey Reporter Frank Seravalli looks at the big storylines to keep an eye on over the next two months.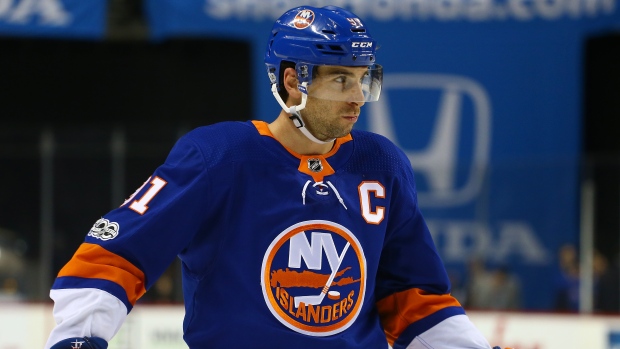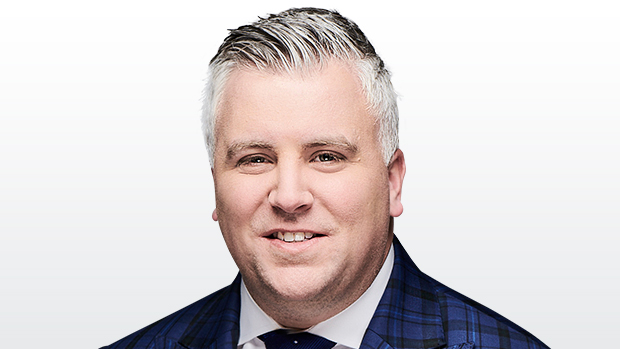 TAMPA, Fla. — Buckle up.
The dog days of the 2017-18 NHL season are over. Less than one month remains until Trade Centre. The sprint to the finish line of the 1,271-game regular season begins on Tuesday night.
Here are 10 things to watch for over the next two months:
1. WILL VIDEO REVIEW SURVIVE?
All-Star Weekend was essentially a reset button for the coach's challenge on goaltender interference. Commissioner Gary Bettman said a memo would be sent to referees instructing them to remember the spirit of the rule, not "overthink" calls when watching them on the tablet. Video review was instituted to avoid an egregious missed call, not to "search for something" as Bettman said on Saturday. NHL referees have about six weeks to get it right. The league's 31 GMs meet in mid-March in Florida. If the system is still broken, there is no doubt GMs will vote to tweak or change it then.
2. LEAFS: CONTENDERS OR PRETENDERS?
GM Lou Lamoriello has repeatedly said the Maple Leafs are built on a five-year plan that requires evaluation daily. There will be a lot to evaluate over the next month before the trade deadline. The Leafs are in a firm playoff position by virtue of a top-heavy Atlantic Division. Maple Leafs brass viewed this year's team as a Stanley Cup contender. The problem is Toronto hasn't looked like one in nearly two months. The Leafs are 8-8-4 since Dec. 10. They've appeared fragile, been called out by their goaltender and battled through lengthy slumps. The belief has been that contender label would cause the Leafs to keep pending free agents James van Riemsdyk, Leo Komarov and Tyler Bozak as "own rentals" at the trade deadline, but that may be cause for question now.
3. CHANGES BREWING FOR HABS, OILERS
The Montreal Canadiens and Edmonton Oilers both return from the break 10 points out of a Stanley Cup playoff spot, their seasons dying a slow and painful death. Both Marc Bergevin and Peter Chiarelli have been given a vote of confidence from ownership. Seasons as disappointing as these are agents for change. The question is: What changes will we see? Will the Habs part ways with captain Max Pacioretty and/or Alex Galchenyuk? Will the Oilers' coaching staff take a hit for abysmal special teams play? Fans really just want to know: Will Bergevin and Chiarelli still be calling the shots in the summer?
4. THE ERIK KARLSSON WATCH
The situation between Erik Karlsson and the Ottawa Senators seems frosty at best, with Karlsson and GM Pierre Dorion trading barbs through the media just before the break. Dorion has repeatedly said he has no interest in trading Karlsson, but cryptically reminded everyone that Wayne Gretzky has been traded. Karlsson responded by saying: "I don't know why the parallel is being drawn to that." It seems highly unlikely that Karlsson would be moved before the trade deadline, but the situation bears watching. Either way, a decision is looming with Karlsson eligible to sign a contract extension on July 1.
5. TRADER JIM'S NEXT MOVE
Penguins GM Jim Rutherford has had the magic touch the last two seasons, whether it was Ron Hainsey or Carl Hagelin, in acquiring the right piece to put his team over the top. The Penguins have struggled at times this season, but the Metropolitan Division is as wide open as ever for the two-time defending Cup champs to make another run. The Penguins are ideally looking for a third-line centre who can adequately replace Nick Bonino, allowing Jake Guentzel to slide back up to Sidney Crosby's wing. That may not be all. Rutherford is always in on the action on the biggest names on the block. The Penguins would love to add an impact winger with scoring punch as well.
6. JT'S BIG DECISION
There was a lot of recruiting going on behind the scenes at All-Star Weekend – players talking amongst themselves with trade and free agent pitches. Few players would've heard more of that in Tampa than John Tavares, who is rapidly approaching becoming the biggest ticket at the Free Agent Frenzy in years. Tavares reiterated this weekend "I want to play for a team that's doing everything it can to win." The Islanders are outside of the playoff picture. Tavares has reportedly not yet discussed terms on an extension with the Isles, who desperately want to re-sign the face of their franchise. Their arena situation in Belmont is finally settled, but the belief is Tavares wants to also see a commitment to keep fellow free agent teammates Josh Bailey, RFA Brock Nelson and eventually Anders Lee in the fold.
7. SIGNED AND SEALED FOR SEATTLE
The prospective Seattle ownership group led by billionaire David Bonderman is expected to submit a formal application for an NHL expansion franchise this week. That will include a $10 million application fee, $2 million of which is nonrefundable. Bettman declined to put a timeline on the $650 million process this weekend, but some believe the 32nd franchise could be officially awarded to Seattle as soon as this summer, well before the 2020-21 season. Stay tuned.
8. BUYERS OR SELLERS
Many teams are waiting for the standings to crystallize over the next month; such is life in today's parity-driven NHL. We have a pretty good idea which contenders will look to add in Tampa Bay, Nashville, St. Louis, Winnipeg, maybe even Boston. We have a pretty good idea which teams will be looking to sell, such as Detroit, Edmonton, Montreal, Ottawa, Vancouver and Buffalo. Other teams are caught in the middle. Keep an eye on the Rangers, Avalanche, Devils, maybe even the Kings or Sharks.
9. HERE'S LOOKING AT YOU, CALGARY
One year after five Canadian clubs dotted the playoff picture, it's possible that number may be whittled down to two this spring. Winnipeg and Toronto are firmly entrenched in playoff position, but all eyes are on the Calgary Flames to see if they can make it three. The Flames entered the break as one of the NHL's hottest teams, no pun intended, with points in 10 straight games (6-0-4). Thanks in no small part to a Vezina-calibre year from netminder Mike Smith, the Flames are 11-4-6 since Dec. 6 and making a charge up the standings. The injury-riddled Anaheim Ducks are getting healthy and nipping at their heels, though, just one point back – and the wild card is a jumbled mess with Dallas, Colorado, Minnesota and Los Angeles all right there. Hang on.
10. CALDER WATCH
Rising star Mathew Barzal took home the Calder Trophy at the PHWA's Midseason Awards, but All-Star MVP Brock Boeser reminded voters there's a lot of hockey left to be played. Boeser took home nearly $550,000 in entry-level contract bonuses for his All-Star MVP and Skills Competition wins. Barzal is one of five rookies over the last 25 years to notch 50 points in his first 50 games. Boeser has 24 goals in 46 games, seven more than any other rookie, and he's doing it with a lot less help around him. Both campaigns have been impressive. This one may come down to the wire.
Contact Frank Seravalli on Twitter: @frank_seravalli