Thirteen potential NHL head coaching candidates
There's never any shortage of volatility behind the bench in a given NHL season, TSN Senior Hockey Reporter Frank Seravalli writes.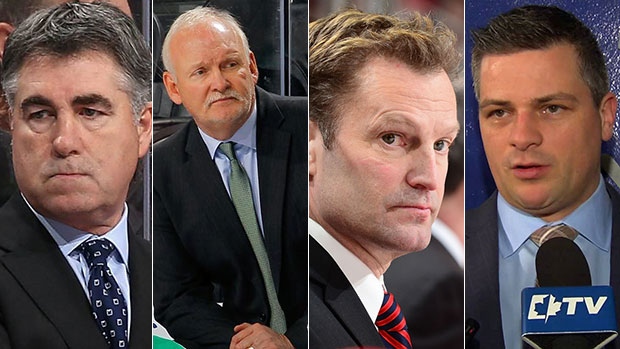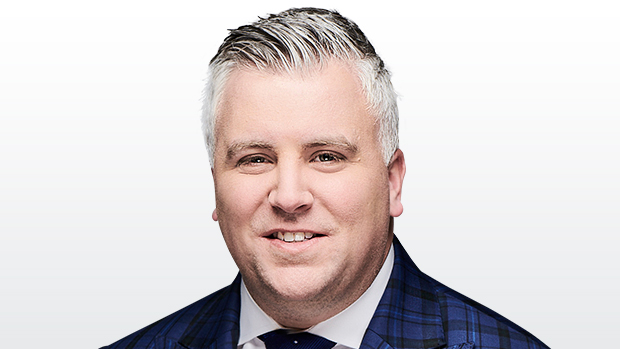 With New York Rangers coach Alain Vigneault reportedly skating on thin ice, it's approaching that time of year when NHL coaches begin to bite the bullet.
Gerard Gallant was the first to get the axe last November. Unceremoniously dispatched by the Florida Panthers, he was left to wait outside the arena in Raleigh with his gear for a cab.
Ironically, Gallant's Vegas Golden Knights (8-2-0) could be the team to put the nail in Vigneault's coffin, according to a report, Tuesday night at Madison Square Garden.
Whether it's Vigneault now, or another coach later, there's never any shortage of volatility behind the bench in a given NHL season. There were five in-season coaching changes last season.
That means it's never a bad time for coaches to sharpen up the old resume.
From up-and-coming go-getters to coaches who have been around the block once or twice, here's a look at 13 potential NHL head coaching candidates (in alphabetical order):
DAN BYLSMA
Current role: NHL Network studio analyst
Age: 47
NHL record: 320-190-55 (.615)
Scoop: Few would describe Bylsma's two-season tenure in Buffalo as competitive. But what will forever make him an interesting midseason candidate is that magical 18-3-4 run in 2009 with the Penguins that ultimately resulted in a Stanley Cup parade – magic that Bylsma was unable to duplicate in Pittsburgh or Buffalo. He remains one of the NHL's winningest regular season coaches.
JACK CAPUANO
Current role: Florida Panthers associate coach
Age: 51
NHL record: 227-192-64 (.536)
Scoop: The second-longest tenured coach in Islanders history is now helping Boughner get adjusted to life behind an NHL bench in Florida. Capuano's Islanders won just one playoff round in parts of seven seasons, but he remains well-respected for his consistent, methodical, process-driven approach.
BOB HARTLEY
Current role: Free agent
Age: 57
NHL record: 463-361-110 (.554)
Scoop: Hartley's credentials can't be questioned. He's won at almost every level – Stanley Cup, Calder Cup, QMJHL, even the Swiss National A championship in 2012. But he was just a year removed from the 2015 Jack Adams Award as the NHL's coach of the year when he was fired in Calgary. At the time, GM Brad Treliving said Hartley took the Flames "as far as I feel he can take it."
SHELDON KEEFE
Current role: Toronto Marlies (AHL) head coach
Age: 37
NHL record: 0-0-0
Scoop: Keefe is widely regarded as the next "up-and-comer" coach from the AHL. He has racked up a 96-45-11 record, winning three playoff rounds in two seasons, after cutting his teeth with the OHL's Sault Ste. Marie Greyhounds. The one problem for Toronto is that Keefe will likely make an NHL impact elsewhere, with Mike Babcock not going anywhere anytime soon. Other flourishing AHL coaches without NHL experience include Rocky Thompson, Benoit Groulx and Mike Van Ryn.
JIM MONTGOMERY
Current role: Denver University (NCAA) head coach
Age: 48
NHL record: 0-0-0
Scoop: Montgomery was a finalist for the Panthers' opening last summer that went to Bob Boughner. He withdrew his name from consideration after also speaking to the Kings, earning a sweetened contract at Denver, where his team remains ranked No. 1 after capturing the NCAA title last April. It won't be long before Montgomery's flirtation with the NHL heats up again.
KIRK MULLER
Current role: Montreal Canadiens associate coach
Age: 51
NHL record: 80-80-27 (.500)
Scoop: Muller remains the last coach to jump organizations midseason, leaving his post as the AHL Milwaukee Admirals' head coach to become the Carolina Hurricanes' bench boss in 2011-12. It doesn't happen often. Muller got only one full 82-game season with the Canes. He then spent two seasons as an assistant under Ken Hitchcock in St. Louis before rejoining the Canadiens in 2016. Muller is atop many short lists to get a second crack at an NHL head job.
TODD NELSON
Current role: Grand Rapids Griffins (AHL) head coach
Age: 48
NHL record: 17-25-9 (.422)
Scoop: Nelson guided the Griffins to their second Calder Cup title in franchise history last spring, becoming the third person to win it as a player, assistant and head coach. He was then granted permission to interview with the Coyotes, but with Red Wings coach Jeff Blashill reportedly on the hot seat this season, a promotion from AHL to NHL could potentially be in order. Nelson coached the Oilers under an interim tag in 2014-15, replacing Dallas Eakins, but he was discarded in favour of Todd McLellan when GM Peter Chiarelli arrived after that season.
ADAM OATES
Current role: Individual skills coach
Age: 55
NHL record: 65-48-17 (.565)
Scoop: Since 2015, when Oates finished off the New Jersey Devils season as co-coach with Scott Stevens, he has been acting as an individual skills coach to more than 50 NHL players – from stars like Mark Scheifele, Steven Stamkos and Ryan Suter, to the rank-and-file. His lone full season with the Capitals remains the only one over the last decade that Washington failed to make the playoffs, but would a GM be willing to take a flier on Oates if he thinks a special relationship with one of his stars could ignite the team?
DAVID QUINN
Current role: Boston University (NCAA) head coach
Age: 51
NHL record: 0-0-0
Scoop: As one of only two men to lead BU since 1973, Quinn has as comfortable and prominent a role as any coach not in the NHL. He also remains an intriguing NHL candidate, with three seasons of AHL experience and one year on the Colorado Avalanche bench as an assistant under Joe Sacco, checking all of the necessary boxes.
LINDY RUFF
Current role: New York Rangers assistant coach
Age: 57
NHL record: 736-554-203 (.561)
Scoop: After a run of 19 consecutive seasons as an NHL head coach, Ruff is running the Rangers' defence. His decision to jump back in so quickly raised eyebrows around the NHL, but the former Rangers defenceman might be an ideal interim candidate if GM Jeff Gorton decides to pull the plug on Vigneault, along with associate coach Scott Arniel.
DARRYL SUTTER
Current role: Under contract with Kings through 2017-18
Age: 59
NHL record: 634-467-184 (.565)
Scoop: Two Stanley Cups in parts of six seasons were not enough to save Sutter's job after missing the playoffs in two of the last three. Sutter was fired on April 10 when the Kings cleaned house. Their rejuvenated start (9-2-1) under John Stevens with largely the same roster probably doesn't help the noted curmudgeon's case.
MICHEL THERRIEN
Current role: Montreal Canadiens scout
Age: 53
NHL record: 406-303-105 (.563)
Scoop: Fired last February from his second tour of duty with the Habs, Therrien turned heads last month when he said he'd stick with the team in a scouting role this season. He's under contract with the Canadiens through next season (2018-19), but this hockey lifer would undoubtedly like another crack somewhere.
DAVE TIPPETT
Current role: Free agent
Age: 56
NHL record: 553-413-148 (.563)
Scoop: For the first time in 16 years, Tippett isn't behind an NHL bench. He "mutually" parted ways with the Coyotes in June after an eight-year run in the desert, which included a lump-sum buyout of his contract. Tippett is reportedly eager to get back in the game, but he's never been a midseason replacement in the NHL.
--
Contact Frank Seravalli on Twitter: @frank_seravalli