2018 NHL Draft: The day nothing happened in Dallas
Trade talks went quiet on the day many believed would be Erik Karlsson's last as an Ottawa Senator, Frank Seravalli writes, while TSN Trade Bait members Max Pacioretty, Ryan O'Reilly and Jeff Skinner all stayed in their current cities.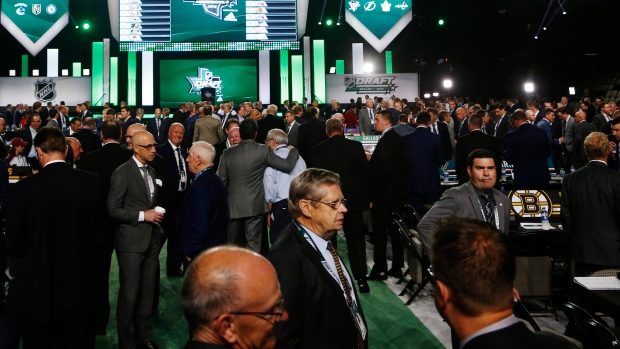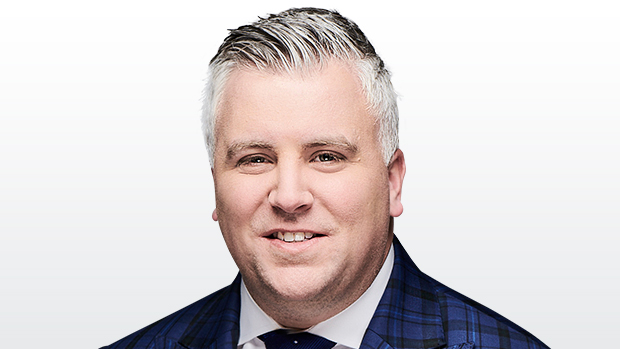 DALLAS — The day many believed would be Erik Karlsson's last as an Ottawa Senator ended up being GM Pierre Dorion's most quiet.
His phone might not even have needed a midday recharge.
"It was a very quiet day on the phone," Dorion said. "I made a lot of calls and many calls, the GM said, 'Hey, you're my first call today.' And that happened in the afternoon."
Despite all the hype befitting of a two-time Norris Trophy winner in his prime, Karlsson has somehow survived the two biggest pressure points of the season: the trade deadline and the first night of the draft.
He is either bulletproof in that Senators sweater or eminently unavailable.
The 2018 NHL Entry Draft will forever be forgotten as the day in Dallas that nothing happened. Not only did Karlsson not move, but top Trade Bait members Max Pacioretty, Ryan O'Reilly and Jeff Skinner all stayed put in their current cities.
Montreal, Vancouver and Edmonton all resisted the urge to trade their top-10 picks.
The Washington Capitals made the day's only trade involving a player, sending goaltender Philipp Grubauer and veteran defenceman Brooks Orpik to Colorado in exchange for Saturday's 47th overall pick.
At No. 5, Grubauer was the only player crossed off TSN's Trade Bait board on Friday.
ZzzzzZzzzzZzzz.
"Very quiet," Habs GM Marc Bergevin said. "I don't know why."
The draft flowed through each of the first 21 picks with a lack of interruptions never before seen, until the Senators traded down five spots from No. 22 to select Jacob Bernard-Docker at No. 26. It was like attending an insurance broker's convention.
Surprised?
"I don't know," Dorion said. "A lot of things surprise me."
By unloading Orpik's $5.5 million hit, the Stanley Cup champion Capitals inched closer to re-signing the premier defenceman on the free agent market in John Carlson. There is a push for the Capitals to get it done before Carlson can begin talking to other teams when the free agent interview period opens on Sunday.
It's a contract that is expected to ultimately not look all that different than the one Oliver Ekman-Larsson has agreed to in Arizona at eight years, $66 million. Carlson's cap hit will probably be in that $8 million per season range and GM Brian MacLellan needs to sleep on that one more night.
"We're really close," Carlson said.
Avalanche GM Joe Sakic said he gave Orpik a courtesy call to hold up the housing search in Denver. He told Orpik that Colorado will look to flip him or at the very least buy out the final year of his deal to make him a free agent.
MacLellan said the Capitals would consider re-signing Orpik to a newer, less expensive deal if that is the case.
That trade was the only item of intrigue. Even the Carolina Hurricanes, operating under aggressive new owner Tom Dundon and GM Don Waddell, didn't pull the trigger on a deal. From Skinner to Elias Lindholm, Justin Faulk and Noah Hanifin, there are few untouchables in Carolina.
The Canes even received a last-minute pitch on No. 2 overall.
"We got so many conversations going on," Waddell said. "I've had more talks probably at this draft than I've had in all 15 other years. It seems people are coveting their draft picks a lot more than they maybe used to because of the salary-cap era and we all need young players to move forward."
Like Ottawa, Carolina remains open for business on Saturday.
"Somebody's going to have to blow us away," Waddell said. "Obviously some teams made some pretty significant offers, but nothing that we felt that we could move past the player."
If you are waiting for the action to pick up, don't hold your breath. With first-round picks off the board, there is less incentive to pull the trigger, with some teams believing it's best to take the emotion out of the moment and wait until Monday or Tuesday. What's the rush?
Historically, there have not been many major Day 2 draft floor trades. There were nine trades on Saturday at last year's draft in Chicago, but only one involved a roster player – with Travis Hamonic moving to Calgary.
Never say never, but Dorion hinted he wouldn't buck that trend.
"I'm not a trend-setter," Dorion said. "You've seen how I dress. I'm not a trend-setter."
Contact Frank Seravalli on Twitter: @frank_seravalli​