$2M fee scares off NHL expansion bidders in Seattle
The NHL's first deadline for applications to be included for review in the expansion process passed on Monday and as TSN Senior Hockey Reporter Frank Seravalli writes, three different camps in the Seattle area confirmed they did not submit bids.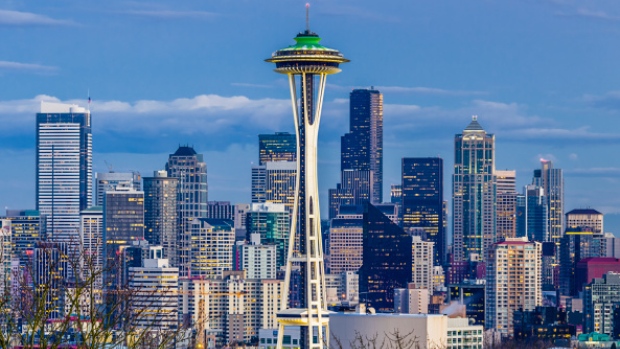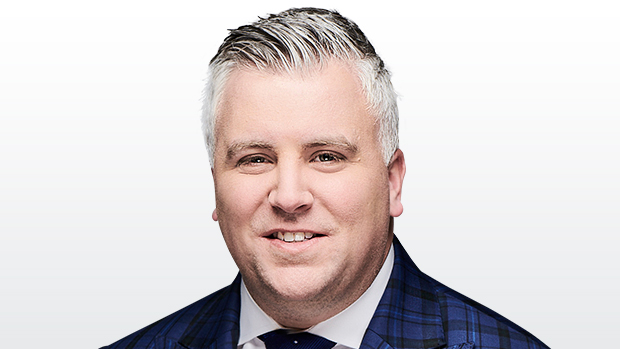 Last month, NHL commissioner Gary Bettman stood at a podium in Las Vegas and said he hoped the formal expansion review process he was announcing would provide clarity for the league's future in the Pacific Northwest.
"Perhaps the process will bring some certainty to the arena situation," Bettman said. "No one has their arena act together yet in Seattle."
Turns out, no prospective ownership group could get their arena act together in less than a month - though not due to any shortage of interest.
The NHL's first deadline for applications to be included for review in the expansion process passed on Monday and three different camps in the Seattle area confirmed they did not submit bids.
As expected, the NHL received formal application packages from parties located in Quebec City and Las Vegas. Hockey-ready arenas in both locales are nearing completion: Quebec City's Videotron Centre will open in September and the new Las Vegas Arena will be finished in early 2016.
Multiple reports indicated the NHL did not receive expansion applications from other destinations, despite rumoured interest in the Greater Toronto Area, Portland, Kansas City, Milwaukee and Seattle.
NHL deputy commissioner Bill Daly said the league was "not in a position to confirm any reports," and that they will "make an announcement at an appropriate time when we see what we have." The sense is it may take the league days to review the documents it has received.
Daly did, however, say the league will not consider any latecoming party who did not meet Monday's hard deadline.
To engage only serious inquiries, the NHL set the application fee for prospective ownership groups at $10 million, with only $8 million of that being refundable should a bid not receive one of the league's next franchises.
That $2 million non-refundable asking price likely scared off the three interested parties in downtown Seattle, suburban Tukwila and nearby Bellevue - the financial risk too big even for billionaires to bank on arena plans made up purely of hope at this point, not concrete.
A spokesperson for Connecticut-based businessman Ray Bartoszek, who had been negotiating with the City of Tukwila on an arena deal, confirmed to KING 5's Chris Daniels that his group did not submit a bid.
Tukwila, a city of under 20,000, is just south of Seattle proper and located near Seattle-Tacoma International Airport.
Last Friday, the group headed by Los Angeles-based real estate mogul Victor Coleman, said he would not be completing the application process.
Coleman made multiple attempts in the last few weeks to swing a deal with Chris Hansen, the man who owns the land in downtown Seattle adjacent to Safeco Field, and has a memorandum of understanding with the City of Seattle to publicly finance an arena should the city land another NBA franchise. There is now no hope for the relocation of an NBA team and seemingly little appetite to re-work the deal to build an arena for an NHL team.
Coleman said he hoped to "fast track" an application for a team if he suddenly received a green light on arena funding.
The City of Bellevue said in a statement that they were unaware of any formal applications based on an arena in their town. One group in particular explored the possibility of an NHL team in Bellevue over multiple meetings in the last few weeks. Bellevue is the second-largest city in Washington with a population of 130,000 and is located adjacent to Seattle across Lake Washington.
Aside from the $2 million non-refundable application fee, the proposed $500 million minimum expansion fee to land a franchise may also have deterred bids.
Las Vegas and Quebec City were simply best positioned to act quickly, with arenas and well-known and stable ownership groups at the ready in both cities.
Quebecor Inc. confirmed their bid to bring back the Nordiques with a tweet. Their group, led by president and CEO Pierre Dion, was even in Las Vegas for the announcement and confirmed their interest then - making Monday more of a formality. The 18,259-seat Videotron Centre will host the Penguins and Canadiens in a preseason exhibition on Sept. 28.
The group led by Bill Foley in Las Vegas has already secured 13,500 season-ticket deposits from individual fans - not corporations or casinos. They reportedly filed their bid under the name Black Knight Sports and Entertainment LLC, which also includes members of the Maloof Family.
Foley said a while back that he'd like his potential franchise to be named the "Black Knights," a tip of the cap the United States Military Academy in West Point, N.Y., where he attended.
The bids from Foley and Quebecor far from guarantee franchises in those cities, just simply bring them one step closer in the process.
Two more steps will be involved in the expansion application review process, culminating on Sept. 4. The NHL's Board of Governors, which would vote on any expansion, is expected to meet again in late September in New York.
In making his announcement on June 24, Bettman and the NHL very clearly mentioned Seattle among the "big three" of potential cities. Another franchise in Seattle made perfect sense, both in terms of market size and in balancing out the league's two conferences geographically.
A potential team in Quebec City would only further the geographic imbalance.
The NHL seemed to be most interested in courting Seattle. All three camps in Washington said they will continue to push for an arena. The league said they will not be accepting late bidders. The real test will be if arena funding suddenly materializes in one of those three Seattle cities in the next four or five weeks and a prospective owner shows up waving a cheque for upwards of $500 million.
Frank Seravalli can be reached at frank.seravalli@bellmedia.ca.