30 bold team predictions for the NHL season
Presented by:

Hockey is back. Even armed with a crystal ball, it would be impossible to predict all that will transpire over the next 1,230 games. But that won't stop TSN Senior Hockey Reporter Frank Seravalli from trying. Here are 30 bold (or boneheaded) predictions for the 2015-16 NHL season.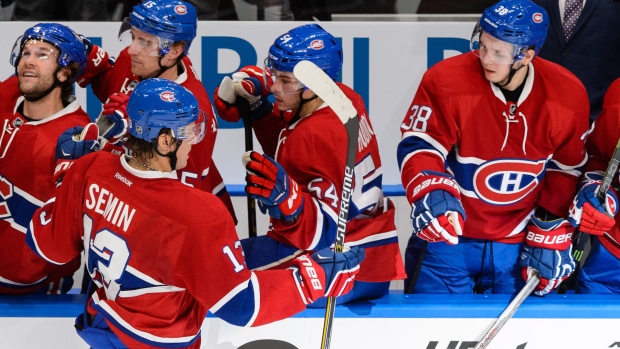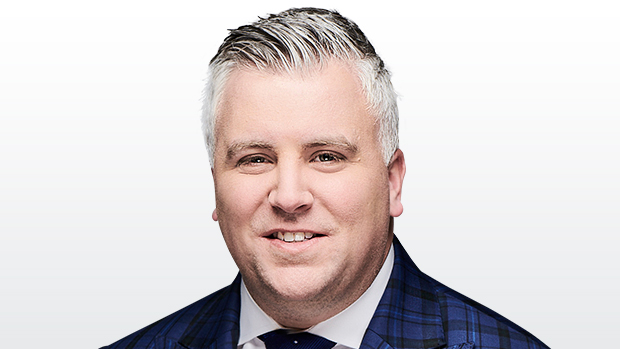 Hockey is back. Even armed with a crystal ball, it would be impossible to predict all that will transpire over the next 1,230 games. But that won't stop us from trying. Here are 30 bold (or boneheaded) predictions for the 2015-16 NHL season:
1. The Anaheim Ducks will capture their second Stanley Cup in franchise history. After another Game 7 loss for head coach Bruce Boudreau (2-7 career), it's easy to forget the Ducks had Chicago on the ropes last spring, blowing a 3-2 series lead and losing Game 7 of the Western Conference final at home. Anaheim is deeper with Carl Hagelin and Chris Stewart, and they've got the best defence corps nobody is talking about.
2. Much to the chagrin of coach Dave Tippett, the Arizona Coyotes will finish in 30th place after another unholy tank job. The Coyotes were the lottery's biggest losers last year, failing to nab Connor McDavid or Jack Eichel. They have endless motivation (and the lack of talent) to earn the most ping pong balls this year for a chance to select coveted hometown boy Auston Matthews.
3. Claude Julien will be the NHL's first coach fired in 2015-16. New GM Don Sweeney wasn't immediately sold on keeping him anyway, and the Bruins are bound to miss the playoffs for the second straight season. It won't all be on Julien. No coach can survive losing his top three defencemen (Dougie Hamilton, Johnny Boychuk, Zdeno Chara) in one year if Chara misses much time.
4. Buffalo's Jack Eichel will be second to Connor McDavid no more, beating out the Oilers' wunderkind for the Calder Trophy. Eichel will feed three-time 30-goal scorer Matt Moulson and push the Sabres to the brink of the playoffs while leading all rookies in scoring. Ryan O'Reilly, Evander Kane, Cody Franson and Robin Lehner account for an impressive 35-point turnaround, but the Sabres fall short of the playoffs.
5. A healthy Mark Giordano will claim the first Norris Trophy in Flames history, as the Flames finish second in the Pacific. Giordano, 32, was leading all defencemen in scoring when he went down in February with 21 games to play. Calgary will once again defy the analytics community after improving by adding Dougie Hamilton and Michael Frolik.
6. Jeff Skinner will lead the exodus out of Carolina as GM Ron Francis finally begins to put his stamp on the Hurricanes. Skinner, 23, is the 'Canes top trade chip short of Justin Faulk, and he has more value than Eric Staal, who is entering the final year of his deal. It will be another miserable season for the Hurricanes overall, who won't flirt with the playoffs for the seventh straight spring.
7. Come March, the defending Stanley Cup champion Blackhawks will be in a dogfight just to make the playoffs. They'll get in. Just ask the Kings: it's possible to come up short. The Cup hangover will be real for Chicago, particularly in a brutal Central, after losing key contributors Brandon Saad, Patrick Sharp and Johnny Oduya, and a training camp enveloped in Patrick Kane's off-ice scandal.
8. Colorado Avalanche coach Patrick Roy will lead the league in coach's challenges. Roy, who turns 50 on Monday, hasn't mellowed with age - or his rise to Colorado's bench. He will keep a close eye on goaltender interference, not only as a former netminder, but also in the interest of keeping Semyon Varlamov upright. The Avs never recovered from Varlamov's absence early last year, which resulted in a 4-12 start to last season.
9. Without upgrades on defence, the Columbus Blue Jackets will still be searching for their first playoff series victory. But the Blue Jackets will be one of the Metropolitan division's five playoff teams, following a year of crippling injuries. Ryan Johansen, Brandon Saad and Nick Foligno will form one potent line, but even a healthy Ryan Murray will only help so much on 'D.' Losing draft pick Mike Reilly to the free agency loophole will sting.
10. Dallas Stars forward Jamie Benn will win the Hart Trophy as the NHL's most valuable player. More importantly, the Stars will take a giant leap forward, advancing to the Western Conference final for the first time since 2008. At .895, only the Oilers (.888) had a worse save percentage last year. New goalie coach Jeff Reese will fix that, with Antti Niemi pushing Kari Lehtonen for the No. 1 job. Meanwhile, Benn and sidekick Tyler Seguin will have more help.
11. The Detroit Red Wings will miss the playoffs for the first time in 25 seasons. Mike Babcock is gone. Pavel Datsyuk, Danny DeKeyser and Darren Helm are all already out to start the season. And the Wings have all sorts of questions in goal, with Jimmy Howard on the hot seat after being overtaken by Petr Mrazek in the playoffs. It's unlikely the Atlantic gets four teams through this year, making tough sledding for Jeff Blashill.
12. The Edmonton Oilers will sneak into the postseason and snap hockey's longest playoff drought at nine years. Winning the lottery last April not only provided the Oil a franchise player in Connor McDavid, but also changed the attitude of the franchise. Suddenly, free agents Andrej Sekera and coach Todd McLellan wanted to be in Edmonton. The games didn't matter, but the Oilers went 9-1-2 this preseason, including the Penticton Young Stars Classic, indicating the culture shift.
13. Jaromir Jagr will pass Gordie Howe for third place on the NHL's all-time scoring list. Jagr, 43, is 48 points shy of Mr. Hockey (1,850). It will be close: Jagr netted 47 last year. The Panthers will still struggle to score after subtracting 56 goals from last year's lineup and only adding Reilly Smith, whose career high is 20. That means the toothless Cats are banking on big gains from their young guys.
14. After a tumultuous summer, the Kings will miss the playoffs for the second straight season. Most viewed last year as a blip, but intangibles were alarmingly missing down the stretch. And even when the Kings won the Cup in '12 and '14, they barely squeaked into the playoffs. Los Angeles' top-end talent is elite, but there are thin spots both on offence and defence, putting extra pressure on a big, injury-free years from their stars.
15. The Minnesota Wild will finish atop the uber-competitive Central division. Devan Dubnyk won't maintain his ridiculous .936 save percentage, but he'll perform plenty well enough to improve the Wild's 18-18-5 first half start from last year. The Wild still finished with 100 points after that and GM Chuck Fletcher has kept the group intact, adding free agent D Mike Reilly.
16. Alexander Semin will be one of the Montreal Canadiens' league-high seven scorers with 50 or more points. Semin, who last hit the 50-point plateau in 2011-12, averaged 63 points over his last five "contract years." He knows this might be his last shot in the NHL. But even with the balanced scoring, the Habs won't knock off Tampa Bay in the Atlantic division playoffs. Carey Price can't re-write the record books every year and the Habs' relatively weak possession metrics will catch up to them.
17. Filip Forsberg will fall victim to the sophomore slump, as the Predators take a slight step backward. Forsberg, 21, hit a wall last season. He started with 52 points in 57 games, but closed with 11 in his final 25, and Nashville's late slump cost them a first-round matchup with Chicago. Peter Laviolette's group will still be buoyed by the best blueline in hockey, but the Predators are awfully thin down the middle (Mike Ribeiro, Mike Fisher) in a brutal Central.
18. Bargain buys Jiri Tlusty and Lee Stempniak will provide Devils GM Ray Shero with the best points-per-dollar combo in the NHL. The two former Jets will earn a combined $1.65 million this year. If they match last year's combined 59-point production that will be $27,966 per point. For comparison, here are other combos at last year's points and this year's cap hits: OTT's Stone/Hoffman ($49,107), PHI's Schenn/Couturier ($50,000), DAL's Benn/Seguin ($67,073). (excludes players on entry-level contracts)
19. Jack Capuano, the fourth-longest tenured coach in the NHL, will be the scapegoat after the Islanders flounder in the playoffs again. The Islanders have the pieces to the puzzle, but won't be able to build on the hype they've brought to Brooklyn. Someone will need to pay the price to save Garth Snow, even though the Islanders have won exactly six playoff games (and not a single series) in Snow's first nine seasons as manager.
20. Rick Nash won't come close to the 42 goals he scored last season and the Rangers will begin a slow decline. No NHL team, not even the Blackhawks or Kings, have played as many playoff games (76) since 2012. That's bound to take a toll on the Rangers at some point, who won't reach the East final for the first time in three springs. They've geared up and gone for it, but not having a first-round pick in four straight drafts will soon catch up to them.
21. Mark Stone and Mike Hoffman will combine for 70 goals and the Senators won't need any late-season heroics. The Sens' two sophomores combined to score 53 last year, as they led all rookies in goals (Hoffman) and points (Stone). Money is the ultimate motivator for Hoffman, who received a disappointing one-year, $2-million verdict in arbitration. Now, with room in the lineup, the Sens will be counting on more from Curtis Lazar, Matt Puempel and Patrick Wiercioch.
22. Claude Giroux will lead the league in 3-on-3 overtime goals this season, erasing the Flyers' shootout woes. Giroux, 27, tied for sixth league-wide with two OT winners last season. His partner in crime, Jake Voracek, netted another two, and they could form a deadly trio with Michael Del Zotto or Mark Streit. New coach Dave Hakstol will improve the Flyers, but they're no better than sixth in the Metro.
23. Phil Kessel will become the NHL's first 50-goal scorer not named Alex Ovechkin since 2011-12. The Penguins will have no problem scoring, but a brutal time keeping pucks out of the net, as they come up short again in the playoffs. Questions about the Penguins' core will inevitably be raised again after advancing past the second round just once since winning the Stanley Cup in 2009.
24. GM Doug Wilson will be fired after the Sharks miss the playoffs in consecutive seasons for the first time since 1997. The playoffs feel strange without the Sharks. While Martin Jones has a strong season in net, Father Time will catch up to veterans Joe Thornton (36) and Patrick Marleau (36). Wilson also signed two older players, Paul Martin (34) and Joel Ward (34), in one more attempt to go for it before San Jose's window closes. It was a big gamble.
25. Human highlight reel Vladimir Tarasenko will be the NHL's scoring champion in 2015-16, collecting the first Art Ross trophy in St. Louis history. But the Blues still won't get over the hump in the Western Conference, falling to the Stars in the second round. Tarasenko, 23, barely seemed to bat an eye at his $60 million offseason extension, setting the tone to build off his staggering 73-point season.
26. Steven Stamkos and the Lightning will table contract talks for the bulk of the season, before ultimately coming together on a new deal. But that means the Stamkos whispers will grow louder before subsiding. There is a lot for both sides to consider - and everyone has remained extremely tight-lipped so far. At the very least, Stamkos and coach Jon Cooper need to first prove they're on the same page.
27. Thanks to Mike Babcock, the Maple Leafs will make the largest season-to-season jump in possession metrics. The Leafs finished fourth-worst in possession indicators last season, according to war-on-ice.com. The improvement won't be enough to sniff the playoffs, but it will at least give Jonathan Bernier and James Reimer a slight break. But style will be something to key on, as the new Maple Leafs' brass continues to build around players that fit their mold.
28. Canucks sophomore Bo Horvat will emerge as one of the top two-way players in the NHL, doubling his point total. Horvat, 20, posted 25 points last year and missed the first month of the season. He also won an impressive 51.3 per cent of his face-offs against a particularly tough crop of centres in the Pacific. The Canucks as a whole, though, will slide to the bottom of the division with a thin defence and a roster lacking a real identity.
29. The Washington Capitals will advance to the Stanley Cup final for the first time since 1998, behind video game-like offence. No team is more skilled up front with the additions of T.J. Oshie and Justin Williams. They're far from soft, even without Eric Fehr and Troy Brouwer. Braden Holtby will win the Vezina Trophy and the Capitals will be top three in goals-for and against.
30. Dustin Byfuglien will be moved to a contender prior to the trade deadline, with the Jets bowing out of the playoff race. Byfuglien, 30, is in line for a big payday entering the final year of his deal. 'Big Buff' is a perfect fit for a contender with cap room, like the Ducks, Stars or Islanders. Kevin Cheveldayoff will have to appropriate funds wisely with Andrew Ladd, Mark Scheifele and Jacob Trouba all requiring new deals.
Frank Seravalli can be reached at frank.seravalli@bellmedia.ca.