31 bold predictions for the NHL season
A Canadian Stanley Cup champion is among the fearless predictions made by TSN Senior Hockey Reporter Frank Seravalli on the eve of a new NHL season.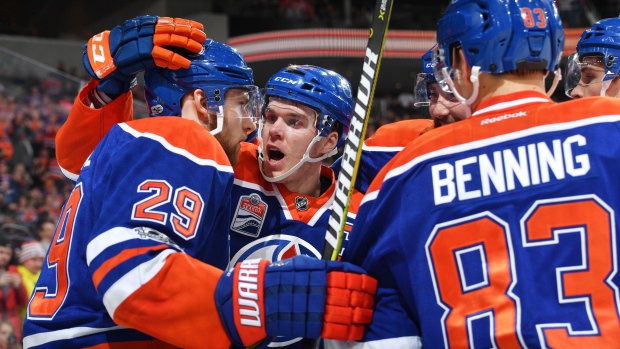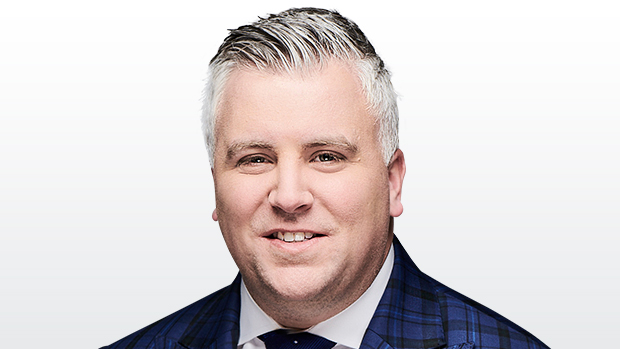 Fortune favours the bold ­– except on the Internet, where predictions live forever as a public reminder of your stupidity.
But that's never stopped us before.
Hockey is back. So are we with one bold (or boneheaded) prediction for each of the NHL's 31 teams ahead of the 2017-18 season:
1. ANAHEIM - Move over Calgary and Nashville. The Ducks will be recognized as the NHL's top defence corps. Cam Fowler, Hampus Lindholm, Josh Manson and Sami Vatanen are the Ducks' engine now – not Corey Perry and Ryan Getzlaf. It's still hard to believe Anaheim was deep enough to willingly part with Shea Theodore last summer. And Jacob Larsson is still coming.
2. ARIZONA - It was Tom Petty who said the waiting is the hardest part, but that's what the Coyotes will do this season. Wait one year, improve, and then make the jump back into the playoffs. It will happen, with a revival led by Clayton Keller and the Arizona's rebuilt blueline. It just won't happen overnight.
3. BOSTON - Charlie McAvoy will be this season's Zach Werenski. Their paths are so similar. Werenski, then 19, stepped into the Blue Jackets' lineup last season after two years at Michigan and ripped off 47 points while playing 21 minutes a night. McAvoy, now 19, was unfazed by six playoff games last spring as his welcome-to-the-NHL moment last spring after two years at nearby Boston University.
4. BUFFALO - Jack Eichel will finish in the Top 5 in NHL scoring. Eichel, who turns 21 this month, was tied for eighth in scoring from Nov. 29 (when he made his season debut) through the remainder of the season. The Sabres will be equally impressed by the leadership jump Eichel makes off the ice, displaying a sincere maturity while maintaining his can't-stand-losing attitude.
5. CALGARY - Jaromir Jagr will bank 20 goals and best his age in points, shrinking the pool of naysayers who say he can't play until age 50. The mulleted wonder will help Johnny Gaudreau and Sean Monahan grow, maybe even as linemates, as he passes Gordie Howe to become the NHL's all-time games played leader.
6. CAROLINA - Scott Darling will prove to be the best off-season pickup, as the Hurricanes snap the NHL's longest playoff drought (2008-09) with the help of their young and mobile defence. You can practically taste the Carolina BBQ at warm April parking lot tailgates at PNC Arena as hockey is reborn in Raleigh.
7. CHICAGO - Joel Quenneville will be teetering on the hot seat after the Blackhawks bow out in the first round of the playoffs for the third year in a row. GM Stan Bowman said that would not be acceptable, but part of it isn't Quenneville's fault, as he's never had this much of a project on defence.
8. COLORADO - With seemingly little identity or direction for the Avalanche, GM Joe Sakic will step down at the end of another abysmal season. Sakic made marginal changes to the NHL's worst team of the salary-cap era last season, leaving many to wonder about his long-term vision for the franchise.
9. COLUMBUS - After 18 years, the Blue Jackets will finally earn their first banner to hang in Nationwide Arena as Metropolitan Division champions. It's no small feat, considering the Metro is the toughest division in the league again, and up until now only the logos of other NHL teams waved in the rafters. It's no guarantee for playoff success, though, which will leave John Tortorella and Jarmo Kekalainen with an empty feeling.
10. DALLAS - Ken Hitchcock will capture his second Jack Adams Award for coach of the year as he leads the Stars to the Western Conference Final. Call him the right person at the right time in Dallas, where Jamie Benn and Tyler Seguin will be all ears coming off an incredibly disappointing season. Having two-time Vezina finalist Ben Bishop there to cover the warts of a still-growing defence doesn't hurt, either.
11. DETROIT - The Red Wings will finish last in the Eastern Conference. From 25 consecutive playoff berths to a hard thud. The NHL's youth movement waits for no one. At least Wings fans will have something to marvel at during games at the palatial new Little Caesars Arena.
12. EDMONTON - Lord Stanley is coming home: The Oilers will end Canada's Stanley Cup drought after 25 long years. Connor McDavid matched Sidney Crosby by winning the Hart and Art Ross in his sophomore season. Along with Leon Draisaitl, his version of Evgeni Malkin, McDavid will one-up Crosby by capturing the Cup in his third season – after Crosby fell short in Game 6 against the Red Wings.
13. FLORIDA - A fully healthy Aleksander Barkov and Jonathan Huberdeau will put the Panthers on the prowl for a playoff spot. A 10- or 12-point improvement may be in the cards, but it will leave Florida just short under rookie coach Bob Boughner.
14. LOS ANGELES - No speed, no playoffs for the Kings, no matter how much new coach John Stevens tries to open it up. The problem for GM Rob Blake, if the Kings do miss again, is how to break free from damaging long-term contracts that threaten to keep the window closed for the foreseeable future with no prospect help in sight.
15. MINNESOTA - Bet on it: Bruce Boudreau will push the Wild to another 100-point season. It's all he's ever done as a head coach over a full season, with seven straight 100-point campaigns in Washington, Anaheim and Minnesota. Boudreau has enviable depth at his disposal nightly.
16. MONTREAL - The Canadiens' fatal flaw - lack of scoring - will push GM Marc Bergevin to pull the trigger and trade for Matt Duchene before Christmas. His job will depend on making the necessary adjustments. The Habs have kept tabs on Duchene's asking price – and he makes a lot of sense, given their need at centre and his ability to produce points.
17. NASHVILLE - Coming off a rousing Stanley Cup Final run, the Predators will miss the playoffs. No Ryan Ellis until 2018, plus no James Neal or Mike Fisher. That's a lot of pressure on players like $64 million man Ryan Johansen. It's also not unprecedented: Peter Laviolette's Hurricanes team won the Stanley Cup in 2006 and missed the following year.
18. NEW JERSEY - Devils' dynamo Nico Hischier will win the Calder Trophy. Maybe, just maybe, we've underestimated the gap between Hischier and other NHL players – not just players from his draft year.
19. NEW YORK ISLANDERS - The Islanders will finally eliminate their biggest distraction: their arena. With help from the Oak View Group – the same NHL-friendly development team that was awarded the arena project in Seattle – the Isles will work out a deal to build a new arena, as they proposed, on a vacant 43-acre parcel adjacent to Belmont Park in nearby Elmont. No more soft ice in Brooklyn.
20. NEW YORK RANGERS - Across town, the Rangers' win-dow is closing as they miss the playoffs for just the second time during Henrik Lundqvist's reign. Lundqvist, who turns 36 this season, is coming off a career-worst season with a .910 save percentage. It will be hard to hold ground in the Metro with those numbers again.
21. OTTAWA - Craig Anderson will take home the first Vezina Trophy in Senators history. Anderson, 36, was third in the NHL last year in high-danger save percentage on shots from the inner-slot – a season that would've received a lot more attention for the Vezina if he didn't miss half the season to be with his ailing wife. Fresh off a two-year extension, Anderson seems poised to build on that performance.
22. PHILADELPHIA - With Claude Giroux on the left wing, Sean Couturier will break through with his first career 50-point season for the Flyers. But Couturier's time as Philadelphia's No. 1 centre will be short-lived, as he's just keeping the spot warm for Nolan Patrick, with the Flyers' rookies providing hope in another non-playoff year.
23. PITTSBURGH - Sidney Crosby's bid to three-peat will be broken by a kid who grew up playing road hockey in a No. 87 jersey. A McDavid vs. Crosby Stanley Cup Final would make for appointment television – even for casual hockey fans. The Penguins' 213 games over the last two seasons will ultimately catch up to them as they tried to become the first time since the 1980s Islanders to win three straight.
24. SAN JOSE - Betrayed by their depth, the Sharks will fall short of making the playoffs. San Jose's lineup card gets awfully thin in a hurry after the big boys at the top. Not having Patrick Marleau for the first time since 1996 only accentuates the problem.
25. ST. LOUIS - Take the under: The Blues will fail to crack 95 points. It was a disastrous training camp for the Blues, losing Robby Fabbri, Alex Steen, Jay Bouwmeester and Patrik Berglund to various injuries. Cracks would show on any roster losing those types of numbers. Even so, St. Louis snapping a six-year playoff run would leave plenty of question marks about GM Doug Armstrong's future as he's in the last year of his contract.
26. TAMPA BAY - While Steven Stamkos and Nikita Kucherov light it up, Victor Hedman will take home his first Norris Trophy. Hedman, 26, is coming off a 72-point, jack-of-all-trades season for the Bolts. He would become the third Swede to win the Norris since 2011, joining Karlsson and Nicklas Lidstrom.
27. TORONTO - What sophomore slump? Auston Matthews will become the NHL's first 50-goal scorer not named Alex Ovechkin in the last six years. Just when you think Matthews will have a tough task ahead topping his rookie 40-goal campaign, he seemed to score so effortlessly in the preseason.
28. VANCOUVER - Henrik and Daniel Sedin will salute Vancouver and ride off after prolific 17-year runs. The Sedins, entering the final years of their four-year $28-million deals, wrote recently they won't be finishing their careers elsewhere. They clearly don't fit the Canucks' rebuild and this year seems as fitting as any to pass the batons to Bo Horvat and Brock Boeser.
29. VEGAS - Golden Knights' winger James Neal will be the NHL's most coveted rental target leading up to the Feb. 26 trade deadline. Neal, 30, is in the final year of his deal with a salary cap hit of $5 million. Bonus prediction: The Golden Knights won't finish last in Pacific, but the clock is ticking on owner Bill Foley's guarantee of playoffs within three years.
30. WASHINGTON - Coach Barry Trotz and the Capitals will part ways after the season. Trotz, 55, said he was comfortable coaching into the final year of his contract – which NHL coaches almost never do. That means it's time to deliver, and it's hard to feel good about this team's chances given they haven't been able to do it and they aren't nearly as good on paper this year. Trotz has averaged 52 wins in each of his first three seasons in Washington.
31. WINNIPEG - The team won't just win its first playoff game in Jets/Thrashers history. They'll win at least four. The Jets are physical, fast and harness some of the biggest guns in the league, with Mark Scheifele, Blake Wheeler, Patrik Laine and Nik Ehlers. They just need a little boost from Steve Mason and a more disciplined approach to get over the hump.
Tell Frank he is wrong all season long at: @frank_seravalli.