76ers GM Colangelo: "Simmons' foot doing very well"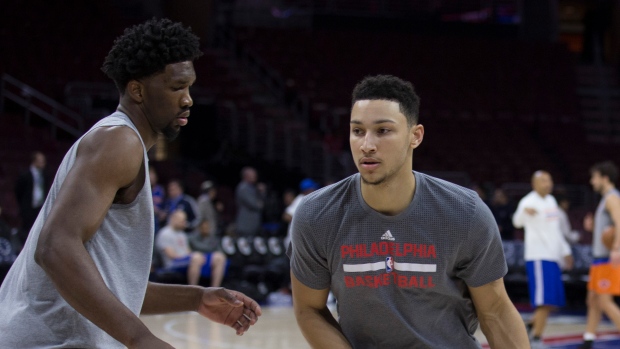 Philadelphia 76ers fans got some good news on Wednesday as general manager Bryan Colangelo revealed that their 2016 first-overall pick is recovering well from an injury.
Ben Simmons, who missed the entire 2016-17 season with an ankle injury, is "doing very well," according to Colangelo and is even playing three-on-three.
Philly selected the LSU star with the No. 1 pick in the 2016 draft and was expecting him to complement centre Joel Embiid, who was also making his NBA debut after sitting out the past two seasons with injuries.
However, Simmons rolled his ankle in training camp and later found out that he fractured a bone in his foot, forcing him to the sidelines for his entire rookie campaign.
The 20-year-old averaged 19.2 points, 11.8 rebounds and 4.8 assists over 33 games in 2015-16 with the Tigers, his only season of college of ball.
The hope is both Simmons and Embiid, who missed the second half of this season with a knee injury, are in the lineup for the opening night of next season.
Philadelphia finished second last in the Atlantic Division in 2016-17 with a record of 28-54.
The 76ers will pick third in June's draft after Tuesday's lottery,