A brief spotlight on boxing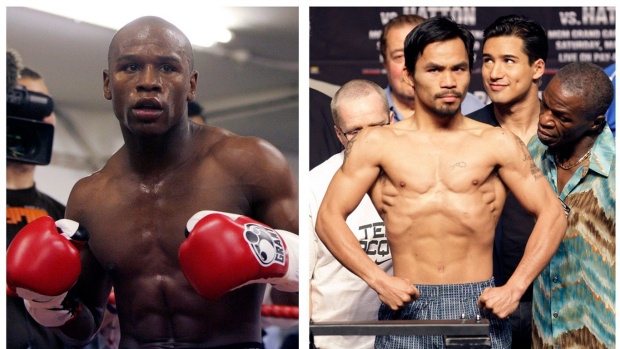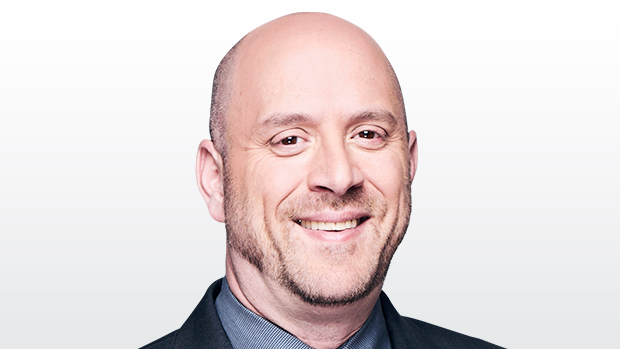 To get the heart of what's wrong with the sport of boxing these days, start with the dynamics of the much anticipated fight between Manny Pacquiao and Floyd Mayweather, two fighters introduced in Los Angeles on Wednesday ahead of their bout scheduled for Las Vegas on May 2.
Mayweather and Pacquiao are the two biggest names in the sport, two men whose personalities outside the ring transcend their sport in a way few have of the past generation.
Mayweather is an undefeated five-division 11-time champion and the bad-boy of the sport, whose reputation has widened his appeal in a sport that needs villains. Pacquiao an eight-division champion who has held ten world titles, someone who has used his fame to purse everything from a music to politics to sports beyond boxing.
It's hard to imagine two fighters with more profile and personality getting in the ring to face each other, which is part of why their first meeting is expected to be the highest-grossing fight of all time with a pay-per-view audience that could generate as much as $300 million.
Doesn't sound much like a sport that's suffering, does it?
But here's the rub: for all the hype and attention this fight will receive, most sports fans have never seen Pacquiao or Mayweather fight - even once.
In a world where the sports audience has an endless number of choices for free or little expense, their exploits have been showcased solely on pay-per-view where neither fighter has managed to crack a million buys for their most recent fights.
Start considering the size of those audiences relative to other sports and you start to understand why interest in boxing is restricted to a hard-core and the generally curious.

Pacquiao-Mayweather is expected to surpass the all-time record for pay-per-view buys of 2.5 million, which was set when Mayweather fought Oscar De La Hoya. But at $100 a pop, there are going to be many whose interest won't meet that threshold.
And even should the pay-per-view audience hit three million, we're still talking about a puny worldwide audience of actual eyeballs watching the event live.
So how exactly is a fight that most people will never see going to save boxing? It's not.
What's interesting is that boxing on television has run a course completely the opposite of other sports over the past half century.
Going back to the 1950s and 1960s, boxing was a staple of sports television programing that was available in homes across North America. The sports television industry was in its infancy and boxing took advantage of the publicity and revenue that could be generated by putting live events on television, a course that would eventually revolutionize the economics of nearly all professional sports.
By the 1970s, boxers were among the most well-known athletes in North America - and on earth - with their personalities better known than their records. General sports publications like Sports Illustrated regularly featured them on covers as a means of attracting a general sports audience.
That all began to change with the rise of specialty channels and pay-per-view television, where promoters were able to draw bigger profits from smaller audiences. With that, boxing began to evolve from a sport to which the general sports fan could relate to one understood and followed mostly by small, but loyal audience.
All of this has occurred at a time when television exposure for every other sport has exploded with the expansion of channels and programming, so that nearly every game in every professional league is available for free or minimal cost, including other combat sports such as mixed martial arts.
Recent efforts by NBC to return the sport to primetime network television - for the first time in nearly 30 years - are an effort in the right direction. But there may be too much ground to catch up in a world where more than a generation of fans have grown up with so much easy access to sports - except boxing.
Less exposure and smaller audiences for boxing not only affects the sports kids will follow as they grow up but also the sports they will choose to pursue.
Baseball, basketball, football or hockey all present the opportunities for athletic scholarships, the opportunity to turn pro in flourishing leagues and to be watched widely on television.
Compare that to boxing. To suggest that Pacquiao-Mayweather will be the sport's last big hurrah is probably as flawed as saying it will be the event to save the sport.

Great match-ups will come along every now and then, as they have over the course of the past 20 years, even while boxing was sliding off the mainstream grid.
Boxing will always have its niche and its generous paydays. But a niche is where it is destined to remain, even after Manny Pacquiao and Floyd Mayweather put the sport briefly back into the spotlight.