A new No. 1: McDavid edges Crosby in TSN's Top 50 player poll
Youth is served in TSN Hockey's annual ranking of the game's best, with eight players 22 or under making the cut, Frank Seravalli writes.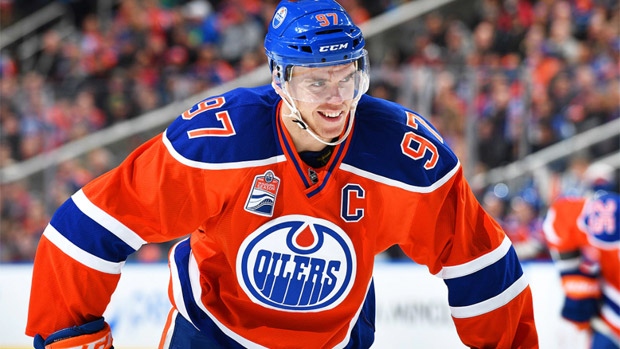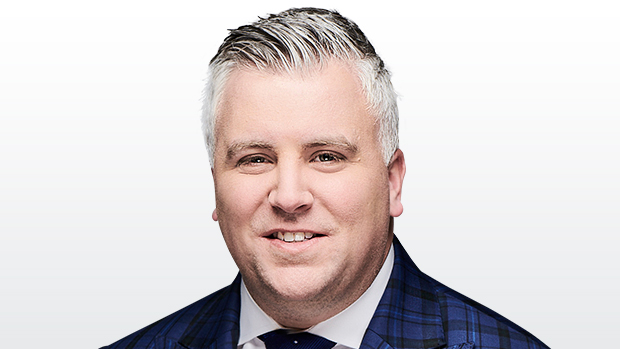 Not even back-to-back Conn Smythe trophies were enough for Sidney Crosby to hold off Connor McDavid for one more year.
For the first time in the eight-year history of TSN's Top 50 player poll, Crosby was knocked off his perch as the projected No. 1 player in the NHL, as decided by a panel of 22 TSN experts.
The 20-year-old McDavid bested Sid the 30-year-old Kid, earning 59 per cent of first-place votes just one year after Crosby attracted 100 per cent of first-place votes for the first time during his seven-year run of absolute dominance.
Maple Leafs phenom Auston Matthews was the Top 50's biggest climber, going from off the board all the way up to No. 10 after his Calder Trophy-winning 40-goal campaign. Winnipeg's Mark Scheifele rose from No. 50 to No. 15 after his eye-catching 82-point season and Nikita Kucherov gained 20 spots from No. 27 to No. 7 after being one of just nine players league-wide to best a point-per-game average.
If the NHL's only 100-point scorer was voting, though, McDavid said Crosby would be his choice for the game's top player – even though hundreds of his peers voted for him for the Ted Lindsay Award as the league's most outstanding player last June.
"In my mind, I definitely think it's Sid," McDavid said at the NHL's Player Media Tour earlier this month. "It is humbling to see those rankings that TSN puts out. It's a huge honour. I definitely don't take it for granted or anything like that, I just happen to think a little differently. That's just the way it is."
McDavid, who is starting to express himself more as he grows accustom to life as an NHL icon, said to not mistake his humility for a lack of confidence. He was the NHL's only 100-point player last season, grabbing the Hart Trophy in his sophomore campaign, while leading the Oilers to their first playoff berth and series win since 2006.
"I never refer to myself as a good player, but I do think I'm a good player," McDavid said. "I definitely believe in myself. I definitely think I deserve to be in whatever [poll] … but whether I think I'm the best player or not, it doesn't really matter. There are so many good players around the league that it's hard to be just one [best] player, but I definitely think Sid is."
Ottawa Senators captain Erik Karlsson followed Crosby at No. 3 in the poll, while Patrick Kane and Carey Price rounded out the top five.
The McDavid Generation is leading a seismic shift in TSN's Top 50 rankings. Two years ago, McDavid was the only player under the age of 22 to crack the rankings when he landed at No. 37 despite never having played a game in the NHL as an 18-year-old.
This year, a whopping eight players 22 or under made the cut, including Matthews (No. 10), Buffalo's Jack Eichel (No. 21), Edmonton's Leon Draisaitl (No. 23), Winnipeg's Patrik Laine (No. 26), Boston's David Pastrnak (No. 36), Florida's Aleksander Barkov (No. 39) and Toronto's Mitch Marner (No. 50).
Marner, 20, edged out New Jersey winger Taylor Hall for the final spot on the list. Matthews and Marner combined for a 69 goals last season, the NHL's second-highest goal-scoring tandem after Sidney Crosby and Evgeni Malkin. Teammate William Nylander also received votes but did not crack the Top 50.
The influx of young talent on the Top 50 meant there was no longer room for a few veteran mainstays. Corey Perry and Henrik Lundqvist fell off for the first time in the history of the poll; Joe Thornton and Hall also had long runs.
Flyers captain Claude Giroux took one of the biggest tumbles, from No. 31 to off the board, after climbing as high as No. 3 in 2012. Jonathan Toews recently spent back-to-back years at No. 2, but fell to No. 27 and Alex Ovechkin slid to his lowest ranking ever at No. 22.
Johnny Gaudreau (No. 29), Blake Wheeler (No. 34) and Cam Talbot (No. 47) also made the cut from Canada's crop.
Talbot was ranked as the NHL's fifth best goaltender by voters behind Matt Murray (No. 41), Sergei Bobrovsky (No. 28), Braden Holtby (No. 19) and Price (No. 5).
Here is TSN's Top 50 projected players for the 2017-18 season:
TSN Hockey's Top 50 Players List
Player
Pos
2010
2011
2012
2013
2014
2015
2016
2017

1. Connor McDavid

, Edm

C

-

-

-

-

-

37

3

1

2. Sidney Crosby

, Pit

C

1

1

1

1

1

1

1

2

3. Erik Karlsson

, Ott

D

-

-

11

11

22

10

9

3

4. Patrick Kane

, Chi

RW

15

24

38

9

10

13

2

4

5. Carey Price

, Mtl

G

-

30

-

-

24

3

4

5

6. Evgeni Malkin

, Pit

C

4

22

2

2

6

11

13

6

7. Nikita Kucherov

, Tam

RW

-

-

-

-

-

-

27

7

8. Brent Burns

, SJ

D

-

-

-

-

-

45

19

8

9. Victor Hedman

, Tam

D

-

-

-

-

-

21

24

9

10. Auston Matthews

, Tor

C

-

-

-

-

-

-

-

10

11. Vladimir Tarasenko

, Stl

RW

-

-

-

-

-

14

17

11

12. Nicklas Backstrom

, Was

C

9

48

33

40

39

22

23

12

13. John Tavares

, NYI

C

-

-

20

13

8

4

10

13

14. Drew Doughty

, LA

D

8

23

17

19

7

7

5

14

15. Mark Scheifele

, Wpg

C

-

-

-

-

-

-

50

15

16. Jamie Benn

, Dal

LW

-

-

39

37

15

9

6

16

17. Steven Stamkos

, Tam

C

10

6

4

4

3

6

15

17

18. Brad Marchand

, Bos

LW

-

-

-

-

-

-

30

18

19. Braden Holtby

, Was

G

-

-

-

-

-

49

22

19

20. Tyler Seguin

, Dal

C

-

-

31

-

25

15

12

20

21. Jack Eichel

, Buf

C

-

-

-

-

-

-

-

21

22. Alex Ovechkin

, Was

LW

2

2

14

7

12

5

8

22

23. Leon Draisaitl

, Edm

C

-

-

-

-

-

-

-

23

24. Ryan Getzlaf

, Ana

C

17

13

34

15

4

8

21

24

25. Patrice Bergeron

, Bos

C

-

-

35

16

13

26

14

25

26. Patrik Laine

, Wpg

RW

-

-

-

-

-

-

-

26

27. Jonathan Toews

, Chi

C

3

8

6

3

2

2

7

27

28. Sergei Bobrovsky

, Clb

G

-

-

-

-

45

-

-

28

29. Johnny Gaudreau

, Cgy

LW

-

-

-

-

-

-

16

29

30. Joe Pavelski

, SJ

C

-

-

-

-

36

33

18

30

31. Duncan Keith

, Chi

D

5

27

49

20

18

12

20

31

32. Artemi Panarin

, Clb

LW

-

-

-

-

-

-

34

32

33. Roman Josi

, Nsh

D

-

-

-

-

-

40

25

33

34. Blake Wheeler

, Wpg

RW

-

-

-

-

-

-

36

34

35. P.K. Subban

, Nsh

D

-

-

-

27

19

20

29

35

36. David Pastrnak

, Bos

RW

-

-

-

-

-

-

-

36

37. Kris Letang

, Pit

D

-

-

29

33

-

-

26

37

38. Anze Kopitar

, LA

C

29

21

10

18

5

17

11

38

39. Aleksander Barkov

, Fla

C

-

-

-

-

-

-

48

39

40. Filip Forsberg

, Nsh

LW

-

-

-

-

-

-

47

40

41. Matt Murray

, Pit

G

-

-

-

-

-

-

-

41

42. Shea Weber

, Mtl

D

19

11

7

8

9

16

28

42

43. Max Pacioretty

, Mtl

LW

-

-

-

-

-

32

-

43

44. Oliver Ekman-Larsson

, Ari

D

-

-

-

44

47

44

35

44

45. Alex Pietrangelo

, Stl

D

-

-

28

30

29

39

44

45

46. Ryan Suter

, Min

D

-

43

26

17

21

34

-

46

47. Cam Talbot

, Edm

G

-

-

-

-

-

-

-

47

48. Evgeny Kuznetsov

, Was

C

-

-

-

-

-

-

32

48

49. Ryan Johansen

, Nsh

C

-

-

-

-

40

30

-

49

50. Mitchell Marner

, Tor

RW

-

-

-

-

-

-

-

50