A Pittsburgh reminder: McDavid needs more help
Connor McDavid was the best player on the PPG Paints Arena ice on Tuesday night. But in his showdown against Sidney Crosby and the Penguins, McDavid needed his teammates to have a much better finishing touch in a 2-1 loss to Pittsburgh.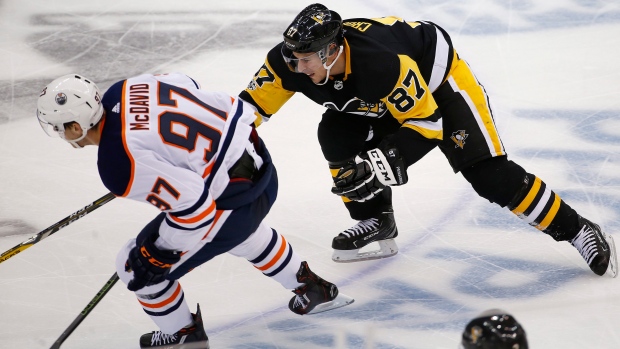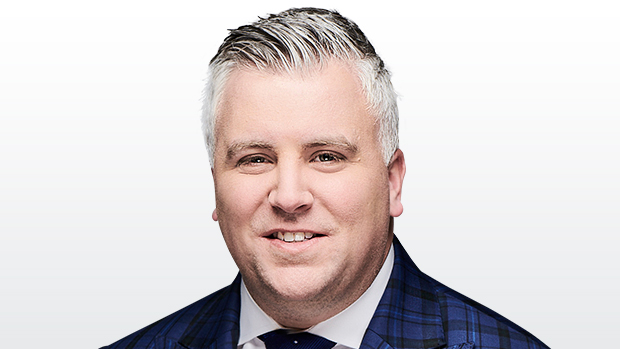 PITTSBURGH — There was a little light pollution clouding the Steel City night sky, but the Oilers' brightest star poked through late on Tuesday night.
Connor McDavid had enough.
After serving up countless scoring chances for teammates on silver platters, only to see them shoot wide, McDavid took it upon himself to get the Oilers on the board.
He powered through Penguins defenceman Chad Ruhwedel's outstretched stick to score his first goal since an opening night hat trick nearly three weeks ago, knotting the Crosby versus McDavid 3.0 with less than three minutes to play.
McDavid's top-shelf strike averted something that neither Wayne Gretzky and Mario Lemieux or Sidney Crosby and Alex Ovechkin - the pre-eminent forces in the game - managed to do in hundreds of head-to-head meetings: play a 1-0 game.
For the Oilers, it might as well have been. They didn't score.
It was Penguins 2, McDavid 1. In overtime.
McDavid was the best player on the PPG Paints Arena ice on Tuesday night. He easily would have netted three or four assists if his teammates could hit the broad side of a barn.
"We had three or four empty nets," Oilers coach Todd McLellan said. "It's almost like we're squeezing [the stick] so tight that we either pause or we shoot a little too quick."
On one first period sequence, McDavid found lineman Kailer Yamamoto on the back door with a pass that travelled through four or five bodies. Yamamoto somehow shot it wide - across the crease.
The rookie Yamamoto didn't last much longer on McDavid's line, patience clearly running thin with zero goals on 21 shots in his first seven NHL games. At some point, you've got to bury playing that many minutes with McDavid.
"It's costing us," McDavid said, not singling out Yamamoto. "We're getting these chances in front of the net that should be automatic. They're uncontested shots. We aren't even hitting the net. We've just got to relax, calm down."
Oil Country is experiencing a power outage. Consider: the Oilers allowed just five goals on a three-game road trip out East, with stops in Chicago, Philadelphia and Pittsburgh, and managed just three points (1-1-1). Cam Talbot settled down, stopping 94 of 99 shots on the trip. The Oilers only scored four goals, giving them 15 goals in eight games on the year.
It got to the point Tuesday night where McLellan said he needed to remind the Oilers, during the second intermission, of what it felt like to score again.
"They've all scored 70, 80 or 90 goals in some league - you don't make it to the NHL without doing that, no matter if you're a checker or not," McLellan said he told his team. "It's just a matter of remembering what it felt like."
Even with McDavid's late-game magic, Crosby versus McDavid 3.0 fell short of the hype. Crosby was held off the scoresheet entirely. He still does not have a point in three career games against McDavid and the Oilers.
But Crosby's team has been victorious all three times. They can win without him.
The Oilers have yet to prove that they are capable of that without McDavid.
The comparisons between Crosby and McDavid have been unending since No. 97 entered the NHL three seasons ago. McDavid matched Crosby in hardware last June, capturing the Hart Trophy, Ted Lindsay and Art Ross in his sophomore season, just like Crosby did. He even one-upped Crosby, taking the Oilers one round further than the Penguins went in 2006-07.
But if the first three weeks of McDavid's third campaign are any indication, the Oilers - yes, the team yours truly picked to win the Stanley Cup - do not seem close to matching the Stanley Cup Final run that Crosby's third team sprung.
McDavid does not have the same help Crosby did.
Yes, it is early. Last year's Western Conference champion Predators began with an identical 2-5-1 record. And Crosby's Penguins in that 2007-08 season started 8-10-2.
Yes, the Oilers have missed Leon Draisaitl. He returned from a four-game absence on Tuesday from his first concussion. He may one day be the Evgeni Malkin to McDavid.
But Draisaitl cannot be Edmonton's safety blanket. He started centring his own line with Drake Caggiula and Mark Letestu, but with the game on the line and the Oilers needing a goal, McLellan flipped Draisaitl back with McDavid to try and find the equalizer.
It worked. It usually works. McDavid and Draisaitl were the NHL's top scoring tandem last season.
McLellan said previously that when McDavid and Draisaitl are not together, and the Oilers need a boost, those players are almost looking back at him on the bench saying: "Let's go. We can do it."
That they can be put back together is the ultimate trump card to hold. The fact though that McLellan has continually tried to separate them seems to be an admission that more scoring balance is needed.
McDavid's quest over the summer was to score more goals. So far, even including the seven-game drought, his four goals in eight games are better than his career pace. The sample size remains small.
McDavid just can't be expected to do it all, not if he's to match Crosby in Stanley Cups - and losing to Crosby on Tuesday night was the perfect reminder. Because this sluggish start is not a product of pressure or hype or expectations surrounding this team, McDavid said.
"I don't think so," McDavid said. "I don't know what it is. I just think guys haven't been very good."
Contact Frank Seravalli on Twitter: @frank_seravalli​