After Laine, what should Jets do at No. 22?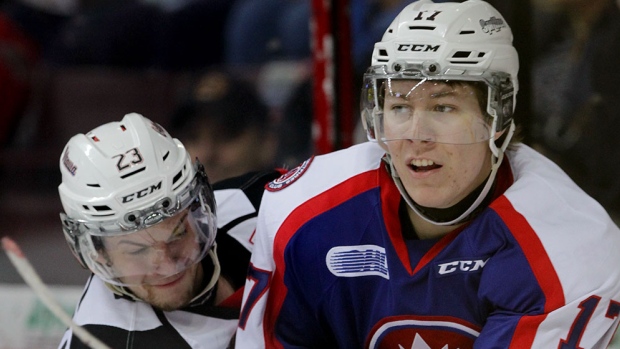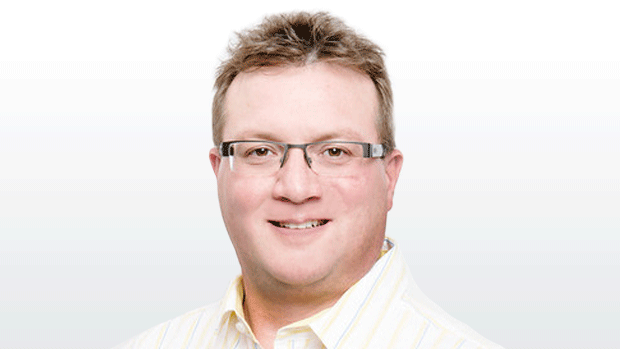 Paul Edmonds
Play-By-Play Announcer, TSN Radio 1290 in Winnipeg
When the dominoes start to fall later this month at the National Hockey League's annual entry draft, the first three picks in Buffalo are likely already confirmed. That is, unless Toronto veers off the projected charted course and passes on Auston Matthews.
But if the Maple Leafs take the young American as expected, the Winnipeg Jets will follow by choosing Patrik Laine and fellow Finn Jesse Puljujarvi with go to Columbus in succession.
It's been well documented since Winnipeg earned the second pick overall via the draft lottery last month that the local NHL club is in an enviable position. Laine is a pure goal scorer with an offensive skill that comes along very infrequently.
And in today's game where scoring is at premium, if an elite player lands on your lap with the type of skill-set Laine possesses you move quickly and decisively to secure him.
Now, until his name is officially called on June 24 by the Jets, there is still some uncertainty. But the entire hockey world would be shocked if Laine wasn't Winnipeg's pick.
However, where this year's draft gets really interesting for the Jets is after Laine.
Winnipeg has two first-round selections, the second of which comes courtesy of the Andrew Ladd deadline deal to Chicago last winter. They are one of five teams with two first-round picks. The others are Arizona, Carolina, Boston and Toronto.
So, if you're Jets' management what are you looking for with that additional pick?
Based on organizational depth, taking a left-shooting defenceman might be one area to consider augmenting. And if that's the direction, here are a couple of prospects that could be discussed within the Jets' scouting war room.
Attention has started to really build around hulking blue-liner Logan Stanley of the Ontario Hockey League's Windsor Spitfires. He's a left shot and six-foot-six. Among North American skaters he's ranked 19th by NHL Central Scouting with puck poise and good defensive awareness. Based on size alone, he could add to a Jets' left-side defensive corps looking to get bigger in the near future.
In the same category, another player to consider could be Finish prospect Markus Niemelainen. He played with the OHL's Saginaw Spirit this season and also possesses great size at six-foot-six and that left shot.
At 17 with a birthday in August, Niemelainen is already an excellent defender who adjusted fairly quickly to the North American game and rink size. However, while he's not ranked in the first round by Central Scouting, Draftsite.com has him projected to go 24th overall in the first round. He might be a sleeper but his size and position could make for an intriguing draft day surprise.
Another possibility for the Jets could be to avoid defenceman all together with the 22nd overall pick and maybe take a talented local player like centre Brett Howden. The Oakbank product has size (six-foot-two) and skill with nearly a point-per-game total following his second full season with the Western Hockey League's Moose Jaw Warriors this past winter.
Central Scouting has the 18-year-old Howden ranked at 22nd among North American skaters. He jumped five spots from their mid-season rankings and has expanded his game with some Hockey Canada experience the last two years.
He would make an interesting selection for Winnipeg based on his talent and position, but also because of residence. Since returning to Manitoba only one local player has been selected by the Jets in the entry draft. In 2011, Winnipeg took goaltender Jason Kasdorf, who was subsequently moved to Buffalo as part of the multi-player deal that brought Tyler Myers and Drew Stafford to Winnipeg.
Finally, another player of first-round interest is forward Tyson Jost. He likely won't be around when the Jets get to their second pick in the opening round, as Draftsite.com has him ranked 13th among all eligible skaters. Jost was recently named the RBC CJHL National Player of the year and is committed to the University of North Dakota next season but is considered to possess an elite package of skill, aggressiveness and leadership. Here is a story I recently wrote on Jost for Hockey Canada.

On Datsyuk
As Pavel Datsyuk contemplates his future in the NHL, there is an interesting note to his career as a player with the Detroit Red Wings the last 14 seasons. Datsyuk, who turns 38 in July, has taken 98 shootout attempts over his career. He is the all-time leader and would likely be the first to 100-ever if he played another season in the league. To date, he's 40 of 98 for a success rate of 41 percent and of the 40 shootout goals he's scored, 11 have decided the game...According to The Hockey News, the Jets traveled in excess of 42,000 airline miles this season or ninth-most in the league. San Jose traversed the greatest distance at just over 50,000. That does not include the playoffs, which could add significantly to that total for the Sharks. But what those figures don't take into account is how many time zones Winnipeg covered over that distance. That alone is sometimes more grueling than the miles covered between cities.

On the Links
Lastly, I've had the opportunity to adopt a new golf course the last two summers and I would highly recommend playing Teulon Golf & Country Club. It's only a 30-minute drive from the north Perimetre and you can play Tuesday and Wednesday for only $38 (with cart). If a morning tee time works best, then I would suggest having breakfast out there too. It's homemade and runs you a mere $8 for bacon and eggs. Book ahead, however, as the course is used steadily by folks in the Interlake that would probably like to keep the place a secret. Here's the link: http://www.teulongc.com.