Agent: Sorokin not moving to Isles in 2019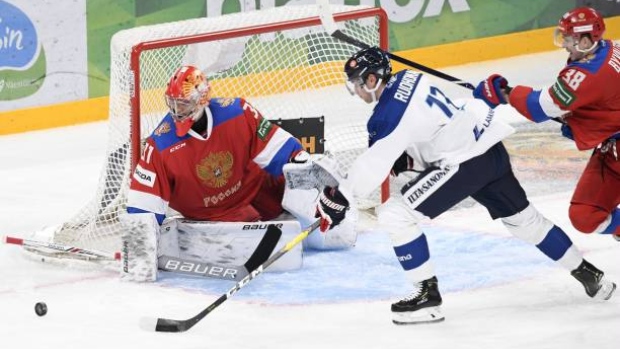 It appears Ilya Sorokin's move to the NHL is not immenent.
The agent for the KHL goaltender and 2014 third-round pick of the New York Islanders told Igor Eronko of Russia's Sport-Express that his client will not leave CSKA Moscow until contract expires with the team - in 2020.
The comments came just hours after Arthur Staple of the Athletic wrote that two "league sources indicated" that Sorokin has interest in joining the Islanders once this year's KHL season comes to an end.
Sorokin was listed at No. 22 on TSN Hockey's Core 4 Under-24 rankings last month, the second highest ranking of any player outside the NHL except fellow KHL netminder Igor Shestyorkin, who is a New York Rangers prospect.
The 23-year-old has a 15-3-3 record this season with a .941 save percentage and a 1.19 goals-against average. He has posted a save percentage of .929 or higher in each of the past three seasons.