Aketxe strengthens a loaded Toronto FC squad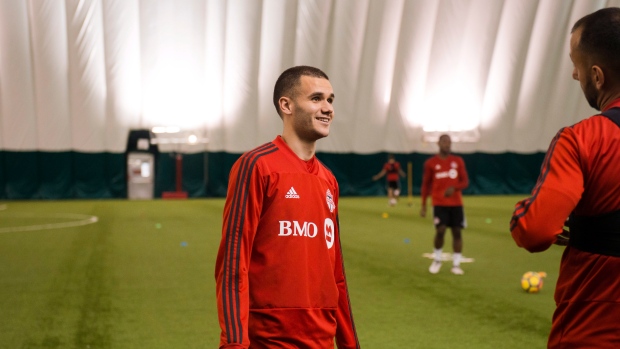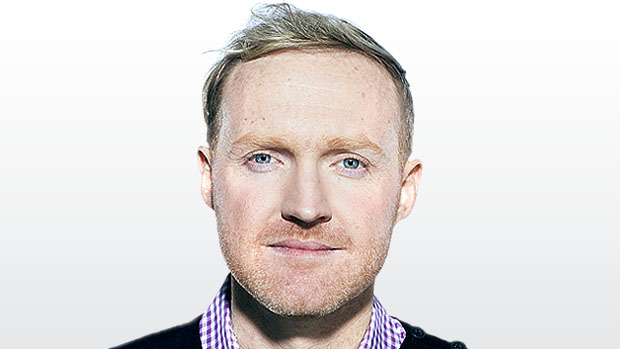 Toronto FC have added another talented Spanish attacking midfielder capable of opening up backlines and scoring goals from deeper positions. Last off-season it was Victor Vazquez. Friday, his countryman Ager Aketxe became the latest Spanish export to join Toronto FC, signing on a free transfer.
Terms of the contract were not disclosed. Aketxe will be added to the roster upon receipt of his international transfer certificate and Canadian work permit.
Seven years Vazquez's junior, Aketxe brings similar attributes to Toronto: composure on the ball, a knack of being able to pick a final pass and natural ability on set pieces.
Like Vazquez before him, Aketxe's career has been stunted by injury. But a recent loan spell with Cadiz in La Liga's Segunda Division backed Toronto FC's long-standing belief that Aketxe was worth waiting for. Toronto initially showed interest in the player in the summer of 2016. Multiple clubs in La Liga and across Europe also had an eye on him.
Aketxe chose Toronto FC, impressed by the project, presentation and the potential to make his mark. It follows the path of other Toronto FC players in recent vintage using the platform in Toronto to resurrect their careers. The setup in Toronto has helped re-establish the likes of Vazquez, Chris Mavinga and Jozy Altidore as top footballers.
"As soon as the market opened, there were a variety of clubs interested," said Aketxe through a translator at his introductory press conference at the BMO Training Facility Friday morning. "I want to be at a club that I'm wanted and can show my qualities and what I can for the club. And the interest Toronto FC put in was something intriguing to come over here."
Aketxe was released from his contract with Athletic Bilbao last week, facilitating the his move to Major League Soccer.
Aketxe, pronounced "AH-GER AH-KETCH-EH", is a creative left-footed player in the middle of the park who is capable of playing multiple positions. Now 24, the former Spain U20 international is well trained at the top level, having come through the Athletic Bilbao academy.
Aketxe serves as the final significant piece of off-season business for the Reds. The to-do list of a right-back (Gregory van der Weil), a player on the wing (Auro), and now a central midfield tactician (Aketxe) is complete. The trio of international signings give Toronto the potential for this year's team to be even better than the record-setting, domestic-treble-winning side from a season ago.
"We do believe we have a roster that can be better than last year. Not just for the new players we brought in, but for the current players on our roster we love and believe they can continue to get better and improve," said Toronto FC general manager Tim Bezbatchenko.
Secondary scoring and bringing different types of players into the fold was priority for Toronto. It's a team with a defined way of playing, without a defined system. Head Coach Greg Vanney stresses the importance of tactical diversity. The ability to adjust during a match and provide different looks for an opponent to deal with makes Toronto FC a difficult team to prepare for. Aketxe fits the mold Vanney desires – he can play inside and out, and star either as a finisher or facilitator.
"We look to bring in good people, hard workers, people who are ambitious and want to win, and have the same vision for the game that we have," said Vanney. "This was a key target for us this off-season. We are over the moon to add him to our roster."
Aketxe should be available for selection in short order. It's believed he's match fit, coming off a loan spell at Cadiz where he scored five goals in 18 appearances. It's still too early to know how and where he'll fit in the team.
Toronto FC has assembled a collection of talent where 16 players are capable of starting every game. The depth and competition for places in the team will be essential for the group with a busy summer ahead. On top of the 34 MLS regular- season matches, a current run in the Scotiabank CONCACAF Champions League and four potential games in the Canadian Championship make a deep squad a must.
MLS made additional targeted allocation money (TAM) available last season for ambitious clubs to spend. Increased TAM allows MLS clubs to further attract top international talent, making the move for Aketxe possible. TAM allows teams to spend above and beyond the salary cap with the ability to buy down the cap hit of more expensive players from abroad to fit within the salary structure.
While $1.2 million of TAM is a mandatory spend, another $2.8 million is discretionary. Toronto FC has spent into the discretionary to make these off-season signings, flexing their financial might to improve.
There is a lot to like about this Toronto FC team on paper. The reigning champions will enter the 2018 season as clear favourites to recapture their title. But they aren't the only improved team in Eastern Conference. Atlanta United, New York City FC, and Orlando City all look to be better, with those three teams projecting to be Toronto's top competition in the conference.
But have they have improved significantly enough? Toronto is loaded at every position, have superior depth to their competition, boast proven match-winners, and have arguably the league's best player at their respective position at four or five spots.
The dollars spent are a big reason, but not the only one. Savvy, targeted recruitment to fit within Vanney's team structure and the ability to land top targets separates Toronto FC from the rest.
It may not be an easy name to pronounce, but Aketxe is one worth getting to know. Toronto FC is a team built to win all competitions now, but are mindful of keeping an eye on the future. Aketxe checks both boxes. This was another big day for Toronto FC.
--
Toronto FC are back at BMO Field Tuesday night for the second leg of the Scotiabank CONCACAF Champions League tie with the Colorado Rapids, holding a 2-0 aggregate lead (8 p.m. ET, TSN1 and TSN 1050 Radio). The Reds then start their 2018 MLS campaign with a season opener at home for the first time in club history, hosting the Columbus Crew Saturday afternoon (12:30 p.m. ET, TSN1, TSN4, TSN5 and TSN 1050 Radio).​