Six Canadian teams on Methot's no-trade list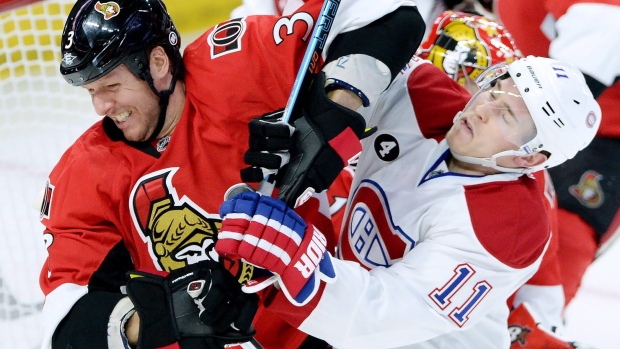 Marc Methot doesn't appear to be heading north of the border again anytime soon.
TSN Hockey Insider Darren Dreger reports that Methot, a native of Ottawa, has listed every Canadian team except the Senators on his 10-team no-trade list.
Methot was selected by the Vegas Golden Knights off the Senators roster in Wednesday's expansion draft, and therefore can't be traded back to Ottawa until January 1.
The Toronto Maple Leafs were believed to be among the teams who had interest in the 32-year-old.
Methot recorded 12 assists in 68 games with the Senators last season while logging 19:49 of ice time per night. He scored two goals and added two assists in 18 playoff games, playing 22:13 per contest.
Prior to joining the Senators in 2012, Methot spent the first six years of his career with the Columbus Blue Jackets.
TSN Hockey Insider Bob McKenzie reported Thursday that it appears Methot would rather play with the Golden Knights than alter his no-trade list for a move.
He is signed for two more seasons at a $4.9 million cap hit.