All eyes on Jets' Byfuglien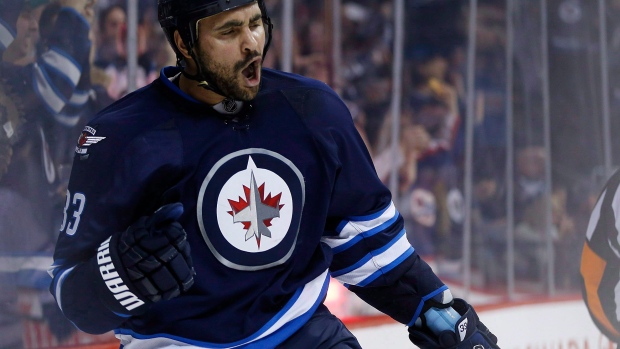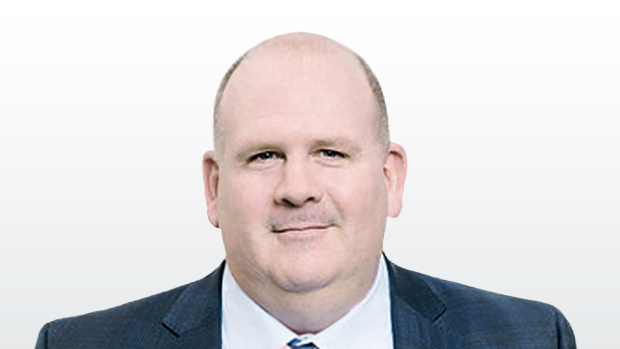 Most nights in the NHL, all eyes are on Dustin Byfuglien when he's on the ice. He's used to the attention of hockey fans. Right now, however, add 30 GMs and endless agents who are also focused on Big Buff and what decision he reaches on his future.
Count Winnipeg Jets captain and teammate Andrew Ladd in this group as well.
Jets GM Kevin Cheveldayoff and Byfuglien's agent, Ben Hankinson, are working on reaching a contract extension that would keep the defenceman in Winnipeg for several years going forward.
Most guesses have the Jets and Hankinson discussing a five-year term with an annual average value north of $7-million. Talks have increased in regularity over the last few days and there now seems to be a sense of urgency to reach a conclusion. If a deal is going to be worked out, it could happen in the next week.
With the trade deadline set for Feb. 29, time is getting scarce. The Jets need an answer. And that answer will create a ripple effect across the NHL.
The Jets need to know where they stand. Cheveldayoff's phone continues to ring and teams say his message right now is his focus is on signing Byfuglien. Until there is clarity on that front, the future of Ladd can't be discussed.
Byfuglien, and his decision to stay in Winnipeg or wait and go to free agency in July, is holding up a lot of people.
Cheveldayoff will be prepared for a number of scenarios. The most likely outcome is he signs Byfuglien and then looks for resolution on Ladd. Talks between the Jets and Ladd have been very quiet for some time. But Cheveldayoff will likely make one more effort to retain his captain. But it will be at Winnipeg's price and there won't be a lot of time or room for negotiation. If Ladd doesn't accept what the Jets are prepared to offer, it will be time to move.
Cheveldayoff will put Ladd on the market at that moment and attempt to bring back assets in exchange for a two-time Stanley Cup champion. Teams will want Ladd, even in a rental capacity.
What if Byfuglien, having heard there is interest from teams such as Florida, Chicago and Los Angeles, decides he wants to move on? Then Cheveldayoff could find himself in position to deal both his No. 1 defenceman and his captain. The Jets GM could be very busy.
There is also a scenario, where after having signing Byfuglien to big-dollar and long-term deal, the budget-operated Jets elect for more cost certainty on the blueline. Third-year man Jacob Trouba is the final year of his entry-level contract and will be a restricted free agent with no arbitration rights. His agent, Kurt Overhardt, is aggressive and will be pursuing a long-term contract with a hefty AAV.
New York Islanders GM Garth Snow reportedly wanted Trouba when he first approached the Jets about granting Manitoba native Travis Hamonic's request to be traded to a team closer to home.
Hamonic is in the third year of a seven-year contract with an AAV of $3.9 million.
Many consider Trouba an untouchable, but the combination of a signed Byfuglien and Hamonic's team friendly contract could alter that status.
Snow might be reluctant to part with a controlled asset such as Hamonic, but Trouba's upside could be attractive.
Cheveldayoff isn't limited to just the Islanders if he does elect to make Trouba available because of contract concerns and he isn't under any time constraint on this front. But budget is always a concern for the Jets' GM and with both Trouba and centre Mark Scheifele in line for major raises, he has to consider all options.
For now, it all comes back to Buff. He's the first domino. Once he falls, the others will begin to tip.
With the Jets tied for the least amount of points in the NHL as of Saturday morning, it's unlikely there will be any playoff hockey in Manitoba this spring. The most hockey excitement on the Prairies will take place over the next month.