All-Star DeRozan on mission to prove doubters wrong
DeMar DeRozan wasn't supposed to be this good. Few believed he would become an All-Star, let alone a two-time All-Star. As TSN's Josh Lewenberg writes, DeRozan has taken all his critiques over the years and worked hard to prove his doubters wrong.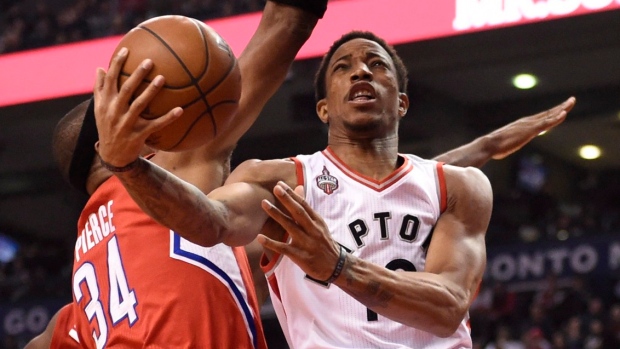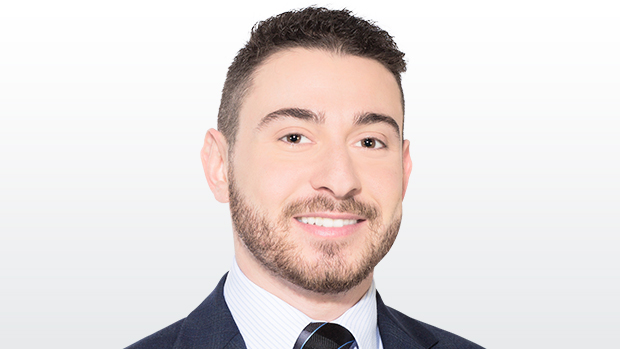 TORONTO - DeMar DeRozan wasn't supposed to be this good.
He was just supposed to be a dunker, a high-volume scorer at best, they said. The four-year, $38-million contract extension he signed in 2012 was thought to be an overpay. Few believed he would become an All-Star, let alone a two-time All-Star.
He's heard those things and more over the years. He's heard it all, but he's refused to accept it as his reality.
Known as one of the hardest workers in the NBA, DeRozan probably doesn't need the added motivation. He'd be the first one in the gym and the last to leave, regardless. He'd still be studying game tape - his own and clips of players he hopes to emulate - and spending his summers on the court. But he's more than happy to use it.
The Raptors' guard reads everything that's written about him and, unlike most professional athletes, he's not ashamed to admit it. The criticism, the doubters - you can add them to a long list of things that push him every day, things that have fuelled him to defy the odds.
"Man, there's been so much stuff, honestly," DeRozan told TSN in an exclusive interview earlier this week. "I could write a book [with] how much stuff was said. 'He'll just be an average player, he'll never...'. There's so many things you could start [with]. It's crazy.
"But you can't look at it and get sad or cry about it, you've got to use that as motivation. At the end of the day, the same people who probably said this, or whatever it was, you feel better knowing they're eating their words. And that's what it's all about. You can't get mad. I understand. I take all that frustration out when I'm working out in the summer, try to come back and prove everybody wrong."
The work has paid off. On Thursday DeRozan was named to the All-Star Team as a reserve, voted in by the Eastern Conference's head coaches for the second time in three years. Dwane Casey campaigned for him, as he has in the past, but quickly realized that wasn't necessary this year. Most of the coaches were already planning to vote DeRozan in. He really didn't give them much of a choice.
Through 45 games, the 26-year-old is averaging career-highs in scoring - ranked third in the East behind only LeBron James and Paul George - assists and free throw attempts. He's been more efficient than ever before, replacing a few of those long-twos that his critics have lamented over the years with drives to the basket. Each night he's taking on the best wing players in the league, on both ends of the floor, and coming out on top more often than not.
His All-Star selection is an indication that people are starting to come around and take notice, at least around the league itself. Still, he's not exactly a household name, not yet anyway. Perhaps that's because he's a Raptor - an excuse thrown out there for just about every player the franchise has ever had, with the exception of Vince Carter. Perhaps it's because of his 'old school' game, predicated on that mid-range jumper and getting to the line.
As the Raptors - winners of nine straight games - get national attention so is he, and he's earned it, but those who know him best insist he still deserves more credit for what he's turned himself into.
"I feel like he should definitely get more credit where it's due," teammate Patrick Patterson said. "He deserves it, he works so hard for it. He's the heart and soul of this team, he's been around on this team the longest and he's been here through the bad, now he's here through the good and he's dedicated. So I don't think he gets enough credit from his peers or from fans or from anyone who watches NBA."
Some of it may have something to do with the gradual way in which he's grown. It hasn't happened overnight. It rarely does. As a result, his continued improvement has gone under the radar, at least until recently.
"Everything today is instant," Raptors head coach Dwane Casey said. "You want instant coffee, microwave ovens, all things are instant now, you want it right now. So guys that have to do it the hard way, the old-fashioned way usually don't get credit but it's probably the most rewarding and sustainable type of improvement that you get. Some guys come in and are flash in the pans but they never get better as their career goes on and they don't last very long. But the way DeMar is doing it, it's the right way, it's going to be sustainable. He still hasn't reached his ceiling yet. Everybody wanted it yesterday but he's not getting credit for how much he's improved over the last five or six years."
"He has nothing but total respect from our conference coaches and even in the Western Conference," he continued. "Coaches respect and understand, they've seen him work. I've bragged about how much he works in the summertime. I've been to his summer workouts out there in Compton and just watched how hard he works and what he puts into the game. I think coaches understand, the pure basketball minds understand. Now the fringe fans, the people in the basement on the internet doing all that stuff, probably not, they don't see the instant gratification but I think the true, old-school basketball people understand and appreciate and respect what he's done and what he's accomplishing."
He's playing his best basketball, but ask him, his teammates or his coach where he's taken the biggest step and they'll all tell you the same thing.
"Well No. 1 is maturity," Casey said. "Nothing fazes him now. I remember when I first got here just him catching the ball in the post and if he saw a double team coming he may throw it up into the 15th row. Now he's almost inviting double teams to come and traps to come and he's picking them apart with the pass. Just watching his growth has been a beautiful thing to watch."
"I think mainly just maturity," DeRozan echoed. "Becoming a student of the game and looking at the game in a different type of way and not just as a player or as a scorer, more so understanding how I can win a game. Small things in the game, I think that's why I've grown a lot."
Just moments after stepping off the court in New Orleans, where he played in his first All-Star Game back in 2014, DeRozan had a new goal: he vowed to be back, to become a perennial All-Star.
"I think you always find things to motivate you," he said ahead of Thursday's game against the Knicks. "Once you kind of reach one milestone you just don't settle. I think with me everything is about not settling. You want to get something multiple times: make the playoffs multiple times, get out of the first round, if it's being an All-Star - be a multiple-[time] All-Star. Just everything, build on everything that you [do]. That's one thing I've always been conscious of all my life."
He may have made it back last year if not for a serious groin injury that robbed him of 22 games early in the season. He used that time away from the court to study the sport from a new perspective. He watched more tape and spent more time with the coaching staff in the hopes of becoming a "student of the game". Now, a year removed from one of the most trying stretches of his life, he believes that experience has helped him reach the next level as a player and as a person. It's also given him a greater appreciation of what it takes to do so.
"Honestly, words can't explain it," said DeRozan, who will join teammate and good friend Kyle Lowry, voted in as a starter, in representing the Raptors when Toronto hosts the league's annual showcase next month. "I've been here for all this time. The blood, sweat and tears you put in to win and all the success that I've been striving to give to the fans, to see it come back around, have the All-Star Game here, we've got a starter, two-time starter in it and to have two players in it, that's big. [If] we don't get the credit, that's where it starts from. That's exactly where it starts from. So it definitely means a lot."
Some have made the connection between his strong play and the fact that he'll opt out of his contract to become an unrestricted free agent this summer. It's a narrative that shows up around pro sports every year - the contract season, but those who think that's the story here clearly haven't been paying attention to DeRozan's body of work. His character, loyalty to the Raptors franchise, his work ethic, year-to-year improvement - none of it suggests he's flipped some switch in pursuit of a big payday. He's read the tweets, as you might expect, and knows there are people out there that are making the 'contract year' implication. Does it surprise him? Nothing does, not anymore. His message to those folks:
"Obviously you haven't been paying attention to me and how I've worked every single year of my career," he said. "And that's just me as a person. That just shows me at the end of the day nobody really knows who you are inside. As long as I know who I am inside. It's not about the money, it's not about this, it's about me wanting to be better every single year. I don't care if it's contract year or if I sign a deal for 20 years. It don't matter to me. Every single year, as long as I can run up and down the floor, I'm going to continue to get better."
That big payday will come and when it does it will have just as much to with what he's done the last seven years as it will the previous three months. Without the former, the latter wouldn't be possible. The critics weren't necessarily wrong about DeRozan, not all of them, not at the time, not about what he was. He's worked to prove them wrong with what he's become.