Alonso reveals he considered walking away from F1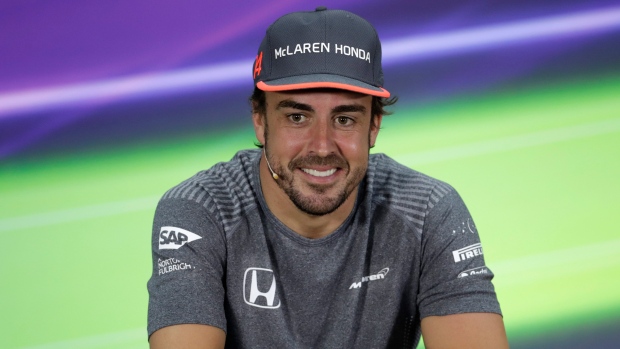 Fernando Alonso said he thought about walking away from Formula 1 following the 2017 season.
Alonso told F1 Racing magazine in their latest issue that he considered ending his grand prix career in favour of trying his hand at the Indianapolis 500 and the 24 Hours of Le Mans race in France for motorsports' unofficial triple crown.
"Yes, I did think about the possibility of changing series and stopping Formula 1," the 36-year-old Spaniard said.
"After I did the Indy 500 last year, when I came back there were a couple of races in Austria, Silverstone, when I thought, 'Maybe next year I could try a different series; I could do full commitment to the triple crown and do Indy and Le Mans and maybe that's the best thing. But I felt it was not the time for me to step out – not right now, not after these results, not with this feeling."
Alonso won the Monaco Grand Prix back to back years in 2006 and 2007.
Last season, Alonso placed 15th in F1 with 17 points in 18 starts. He did not record any wins, poles or podiums.
After a string of finishing in the top 10 every year from 2003 to 2014, Alonso placed 17th in 2015 and 10th in 2016.
"I knew I would regret it for the rest of my life and that I would have this bad taste for the rest of my racing career," he said
"So definitely I still want to succeed. There is unfinished business for me and McLaren together."