Alouettes re-sign OL Brodeur-Jourdain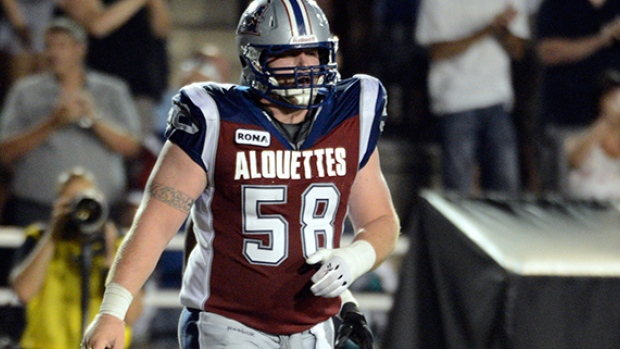 The Montreal Alouettes announced Friday they have re-signed Canadian offensive lineman Luc Brodeur-Jourdain to a one-year contract.
Brodeur-Jourdain played in 13 games with the Alouettes last season, including three starts at centre.
"We are extremely happy that Luc will return with the Alouettes in 2019," Als GM Kavis Reed said in a team release. "His experience and knowledge of the game are important assets for our young players. We know we can expect Luc to remain an example for his teammates, whether it's on or off the field."
Brodeur-Jourdain has spent his entire 12-year CFL career with the Alouettes after the team drafted him in the sixth round in the 2008 Draft. Brodeur-Jourdain was the team's Most Outstanding Canadian player in 2015 and Most Outstanding Offensive Lineman in 2013. A member of two Grey Cup-winning Alouettes' squads, Brodeur-Jourdain is also a two-time East Division All-Star.