Alouettes sign Westerman to three-year deal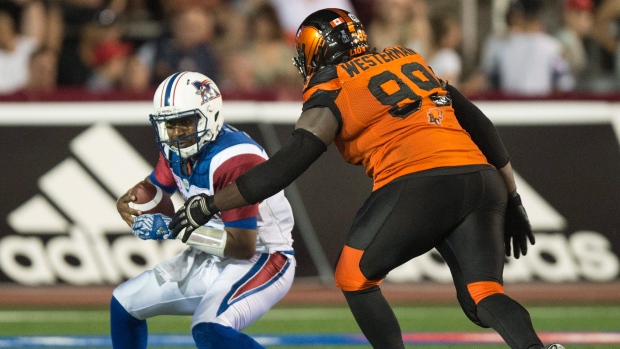 The Montreal Alouettes have signed national defensive end Jabar Westerman to a three-year contract.
The team announced the move Wednesday, a day after TSN Senior Correspondent Gary Lawless reported they were close.
Westerman, who played his college football at Eastern Michigan, has spent his first five seasons with the BC Lions.
He finished with 17 tackles and five sacks in 17 games for the Lions last year. For his career, the 27-year-old has 75 tackles and 17 sacks in 85 games.