Report: Chamblin declines Alouettes head coach interview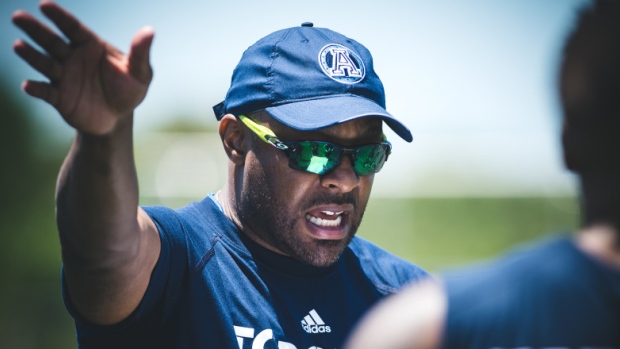 TSN 690's Rick Moffat reported the Montreal Alouettes were granted permission to speak to Core Chamblin, the Argos' assistant head coach and defensive coordinator, and Tommy Condell, the team's receivers coach.
The Montreal Gazette's Herb Zurkowsky reported Chamblin will not interview for the position.
Zurkowsky reported it was Chamblin's choice not to interview with the Alouettes.
Condell joined Toronto after a year off coaching in 2016 as well. Prior to that he was the Hamilton Tiger-Cats offensive coordinator for three seasons, helping the Black and Gold to back-to-back Grey Cup appearances in 2013-14.
The Als have also asked for permission to speak to three BC Lions assistants, offensive coordinator Khari Jones, defensive coordinator Mark Washington, and receivers coach Marcel Bellefeuille.
And according to a report from the Montreal Gazette's Herb Zurkowsky, the team is also courting Calgary Stampeders defensive coordinator DeVone Claybrooks.
The Alouettes are searching for a head coach for next season after general manager Kavis Reed finished last season as the interim head coach. Jacques Chapdelaine was fired as head coach 11 games into his first season coaching the Als.