Als' Hebert fined for hit on QB Fajardo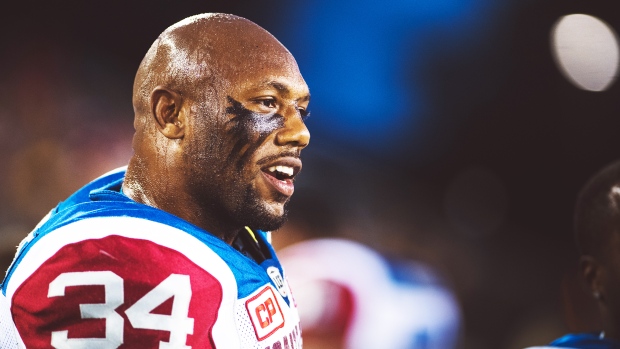 The Canadian Football League announced Tuesday that it has fined Alouettes linebacker Kyries Hebert for a hit on Toronto Argonauts quarterback Cody Fajardo in the fourth quarter of Montreal's Week 8 win last Friday.
The league also issued fined Argonauts offensive lineman J'Micheal Deane for a tourist hit on Montreal Alouettes linebacker Chip Cox and Argonauts running back James Wilder Jr. for illegally blocking low on a kickoff on Calgary Stampeders defensive lineman Derek Wiggan in Week 7.
As per league policy, the amount of the player fines was not disclosed.