An audit of our 31 bold predictions for the NHL season
TSN Senior Hockey Reporter Frank Seravalli takes a look at his fearless NHL prognostications from October to see which of his 31 predictions are on track to come true.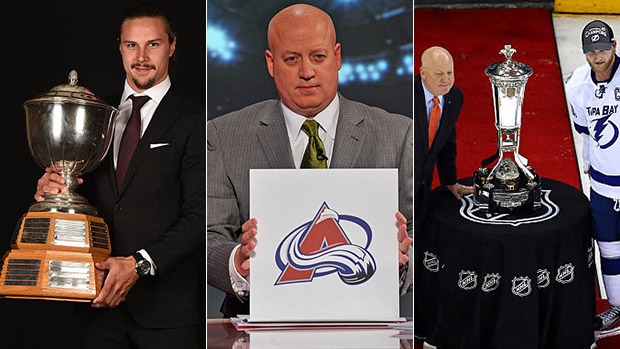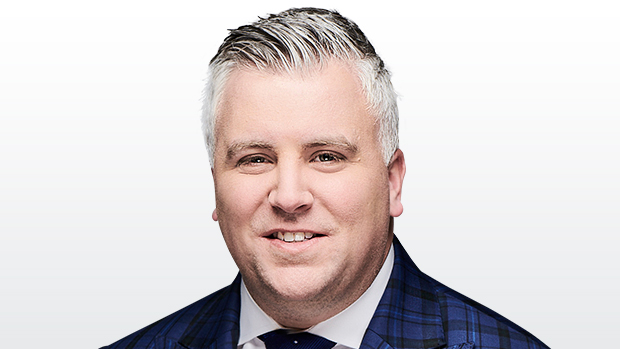 The NHL season is halfway home.
It's no time to gloat; no trophies have been handed out. But we're halfway to finding out which of our 31 predictions were bold or boneheaded.
Here is an audit of our 31 bold predictions for the 2018-19 season from October:
1. ANAHEIM - Dallas Eakins will replace Randy Carlyle as Ducks coach before Christmas.
Confidence level: Timing is everything
Editor's note: GM Bob Murray has been nothing if not steadfast. So far, Carlyle has survived losing streaks of seven games (0-5-2) and nine games (0-6-3) this season. How long will that last? That's the question, with the Ducks still on that nine-game swoon.
2. ARIZONA - The Coyotes will be playing meaningful games in March for the first time in five seasons.
Confidence level: Pretty, pretty solid
Editor's note: In a normal year, 41 points through 43 games would mean the same old for the Coyotes. But they're just six points off the playoff chase in the West, with wild-card teams Minnesota and Anaheim doing seemingly nothing to solidify their spots. In other words, these games in March will likely mean something.
3. BOSTON - After this 21st season, Zdeno Chara will skate off into the sunset.
Confidence level: To be determined
Editor's note: Only Chara knows what's next, but his numbers are down across the board. He has missed 19 games due to injury, matching his most since 1999. His 21:09 of ice time per night is his lowest since 1999. His four points have him on track for his lowest output since 2001. No one would be shocked if he kept going, but Father Time catches all.
4. BUFFALO - With all eyes focused on newcomer Jeff Skinner and rookies Rasmus Dahlin and Casey Mittelstadt, it will be Sam Reinhart who again flies under the radar into the 60-point club.
Confidence level: Sneaky high
Editor's note: Sadly, there hasn't been much chatter about Reinhart and his 40 points in 43 games. He is already closing in on last season's career-high of 50. Reinhart has provided the primary assist on nearly half of Jack Eichel's 15 goals and a significant chunk of Skinner's, too.
5. CALGARY - Bill Peters will taste the Stanley Cup playoffs for the first time in his NHL head coaching career.
Confidence level: Blind squirrel, meet nut
Editor's note: It feels wrong to take credit for something that felt rather obvious, but the Flames have nonetheless been the class of the Pacific Division so far. They will be challenged for that superiority down the stretch with the Sharks and Golden Knights coming to life over the last month.
6. CAROLINA - Take the Over: Sebastian Aho will obliterate the 64.5 point total set for him by Las Vegas bookmakers.
Confidence level: Take it to the bank
Editor's note: Aho has been crushing it for the Canes. He has 45 points in 43 games and is on pace to crack 30 goals for the first time. Those numbers could even climb if GM Don Waddell finds the offensive star he's been clamoring to add.
7. CHICAGO - The demise of the Blackhawks won't be Jonathan Toews or an aging blueline core, but rather their goaltending.
Confidence level: Not wrong
Editor's note: The Hawks rank 25th in save percentage (.896) and Cam Ward (.889) has been as bad as expected. That said, Chicago's goaltending may be a symptom and not the cause of their 26th-place standing in the league. There is a lot of work for GM Stan Bowman to do.
8. COLORADO - The Avalanche will win the 2019 Draft Lottery, adding insult to injury in a disastrous Senators season.
Confidence level: Lookin' gooooood
Editor's note: The Sens topped the Kings in a steel-caged death match for 31st place on Thursday night. Still, the Sens have a 13 per cent shot – highest in the league – of handing the Avs the No. 1 pick, according to Micah Blake McCurdy of HockeyViz.com.
9. COLUMBUS - The Blue Jackets will miss the playoffs for the first time in three seasons.
Confidence level: So you're saying there's a chance
Editor's note: Before Thursday's drama unfolded when the Blue Jackets suspended goaltender Sergei Bobrovsky, there looked to be little chance. Both sides say the matter has now been resolved, but that kind of turmoil tends to turn things sideways. Stay tuned.
10. DALLAS - Rookie bench boss Jim Montgomery will win the Jack Adams Award as coach of the year.
Confidence level: Not very likely
Editor's note: Halfway through, the Jack Adams belongs to Barry Trotz of the New York Islanders. Montgomery has his Stars playing better in recent weeks. They are 4-2-1 since CEO Jim Lites' explosive criticism of Jamie Benn and Tyler Seguin.
11. DETROIT - Steve Yzerman will return home to become the Red Wings' next general manager after fulfilling his contract with the Tampa Bay Lightning at the end of this season.
Confidence level: Hmmmm
Editor's note: There was never any real chance that this would be decided in the first half of this season. Only Yzerman knows what he is thinking, but there is little question the Red Wings would have interest.
12. EDMONTON - Connor McDavid will lap the field, winning the Art Ross Trophy by at least a 15-point margin as he widens the gap between himself and the rest of the NHL.
Confidence level: Wait and see
Editor's note: This one may well come to fruition. At this point in his last two league-leading seasons, McDavid had 48 and 47 points in 43 games. He is 18 points ahead of that with 66 points already and history has shown him to surge in the second-half.
13. FLORIDA - The Cats will be on the prowl in the playoffs for just the third time this century.
Confidence level: Scared
Editor's note: The Florida Panthers have been one of the league's big disappointments. A team that should have taken a step forward didn't win a game in regulation in October and is mired in seemingly perpetual no-man's land, not close to the playoffs and not close to the draft lottery.
14. LOS ANGELES - Take the Under: Ilya Kovalchuk won't hit the 60.5 point total set by Vegas oddsmakers.
Confidence level: Counting the cash
Editor's note: When it's all said and done, Kovalchuk could go down as one of the worst free-agent signings of the salary cap era. Kovalchuk, 35, has seven goals and 12 assists in 35 games and has seen stretches on Willie Desjardins' fourth line.
15. MINNESOTA - Eager to put his stamp on the Wild, new GM Paul Fenton will make a direction-altering trade to begin a period of transition.
Confidence level: Jury is still out
Editor's note: Fenton has been on the job for seven months and 20 days, but has not made a trade involving NHL-level players yet. It will be interesting to see what Fenton does at the trade deadline for a team that has been consistently inconsistent.
16. MONTREAL - Carey Price will not revert to his all-world form in the first year of the NHL's richest contract for a goaltender at $84 million.
Confidence level: [Shrug]
Editor's note: Price, 31, has seen his save percentage rise above league average, but he has definitely not been "all-world." He has also dealt with injury. The big improvement has been in high-danger save percentage. Last year he was dead last among starters with .792, but he's up to 16th out of 29 with .830 this season.
17. NASHVILLE - Joey's baaaaaack. Ryan Johansen will pot 30 goals for the first time since his 21-year-old season.
Confidence level: Rut-roh
Editor's note: Maybe it's time to stop thinking of Johansen as a former 33-goal scorer and instead as an elite playmaker. He has just eight goals, but is on track for nearly 60 assists this season, which will put him within striking distance of his career-best in points.
18. NEW JERSEY - After an incredible turnaround, the Devils will fail to sustain that momentum and fall short of a second straight playoff appearance.
Confidence level: Bang on
Editor's note: It probably won't be long before the Devils are in the #LoseForHughes race. It hasn't helped that Hart Trophy winner Taylor Hall has missed a quarter of this season so far and his numbers from last year have taken a slight dip in the process.
19. NEW YORK ISLANDERS - If you thought losing John Tavares was painful, new Isles GM Lou Lamoriello will have his hands full with pending UFAs Jordan Eberle, Brock Nelson and Anders Lee.
Confidence level: Woof
Editor's note: What a season it's been for the Islanders, who appear to be in the driver's seat for the top wild-card spot in the East. They've not only been consistent, but they're surging at the moment, leaving lots of hope these guys can be re-signed.
20. NEW YORK RANGERS - Henrik Lundqvist will pass Curtis Joseph to take sole possession of fifth on the NHL's all-time wins list.
Confidence level: Woahhh, we're halfway there
Editor's note: As Jon Bon Jovi said, Lundqvist is halfway there. He needed 24 wins to pass Joseph and he has 12 in 32 games for the Blueshirts this season. The prediction will be Livin' on a Prayer depending how much he plays in the second half.
21. OTTAWA - Matt Duchene will be traded before the Feb. 25 deadline.
Confidence level: Give it a few weeks
Editor's note: Talks have seemingly cooled between Duchene and the Sens. The belief is no terms have been exchanged in negotiations and GM Pierre Dorion is running out of time. A big return on Duchene is necessary to save face.
22. PHILADELPHIA - Finally healthy and built to blast off, Nolan Patrick will reintroduce himself to the NHL with a 55-point season.
Confidence level: Swing and a miss
Editor's note: Patrick has been one of the real disappointments among a slew of them for the Flyers. He has just 11 points on the year. Patrick, 20, has just two assists (and no goals) in his last 23 games. Perhaps a trip to the minors is in order.
23. PITTSBURGH - The Penguins will fall short of 100 points for just the third time since Sidney Crosby's rookie year.
Confidence level: Not looking good
Editor's note: At the beginning of December, the Pens were on an 82-point pace (10-10-5). The playoffs appear in question no longer. They've been one of the league's hottest teams since then, riding a 14-3-1 run to again challenge the Caps in the Metro.
24. SAN JOSE - Erik Karlsson will win his third Norris Trophy, cementing himself among the all-time great defencemen with Chris Chelios, Paul Coffey and Denis Potvin.
Confidence level: Cautiously optimistic
Editor's note: This would have been laughable a month ago. Not so anymore after Karlsson collected 26 points over the last 14 games. He went without a point on Thursday for the first time since Dec. 5 and is now tied for fourth in scoring among defencemen.
25. ST. LOUIS - Ryan O'Reilly will finally get the recognition he deserves as one of the NHL's premiere centres as he tops the 80-point plateau for the first time in his career.
Confidence level: Gonna be close
Editor's note: O'Reilly is just about the one player who has held up his end of the bargain in a disastrous season for St. Louis. He has 42 points in 42 games, already inching closer to his previous career-best of 64 from 2013-14.
26. TAMPA BAY - The Lightning will advance to the Stanley Cup Final after falling one win short in two of the last three springs.
Confidence level: Sky high
Editor's note: The Lightning look like the team to beat – not just in the East, but the entire NHL. They are 10 points clear of every team in the league and on pace (130) to challenge the league record for points (132) which was set in a different era by the 1976-77 Montreal Canadiens.
27. TORONTO - Mitch Marner will lead the Maple Leafs in points for the second season in a row.
Confidence level: Yes guy
Editor's note: At this point, Marner not only holds a seven-point edge on linemate John Tavares, but he ranks eighth in scoring league-wide with 57 points. Marner, 21, is on track for 78 assists alone, which would obliterate his previous career-high of 69 points.
28. VANCOUVER - Move over, Pavel Bure: there's a new Rookie of the Year from Vancouver in Elias Pettersson.
Confidence level: Pretty, pretty, pretty good
Editor's note: 'Petey' has breathed life into Vancouver. Seemingly the only thing that could take the Calder away from Pettersson is injury. He's already missed eight games and it's probably going to be at least five more. How many is too many for voters?
29. VEGAS - The Golden Knights will hoist the Stanley Cup in their second season, setting a standard no pro sports expansion franchise will ever match.
Confidence level: Let it ride
Editor's note: This looked ugly to start the season, but the Golden Misfits are cruising along with an incredible 19-5-3 mark since top defenceman Nate Schmidt returned from his 20-game suspension for PEDs on Nov. 18.
30. WASHINGTON - No hangover for Kuzy. Evgeny Kuznetsov will become the fifth 100-point scorer in Caps history.
Confidence level: Flapping my arms (in desperation)
Editor's note: Kuznetsov is on pace for just 74 points having missed six games so far. The big change is his goal scoring is down significantly, as he has just seven goals. There is hope, though, for a career 11.5 per cent shooter who is shooting just 6.9 per cent this season.
31. WINNIPEG - Connor Hellebuyck will take home the Vezina Trophy one year after finishing as runner-up.
Confidence level: Hoping for a rebound
Editor's note: In a season in which the league average save percentage has plummeted, Hellebuyck has been just above average at .908. That's all the Jets really need him to be. At this point last year, Hellebuyck was up to .923.
Continue to tell Frank Seravalli he's wrong this season on Twitter: @frank_seravalli