An executive shopping list for the Sabres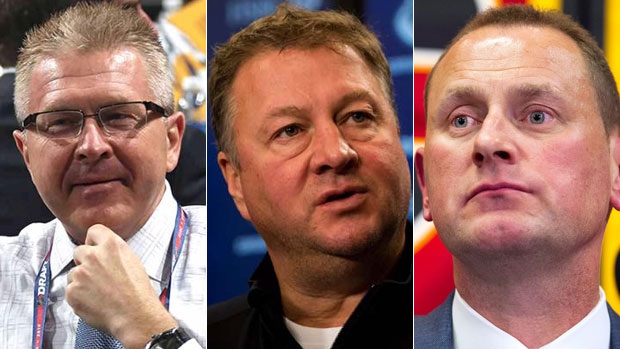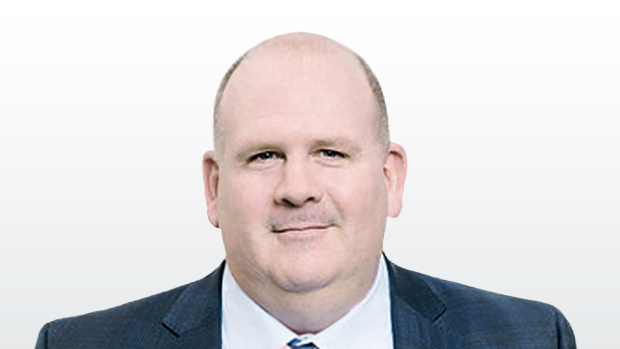 Heading into one of the busiest and most complex off-seasons in NHL history, the Buffalo Sabres don't have a shot-caller. This is not good.
The NHL draft lottery is Saturday. The NHL expansion draft is June 21. The NHL entry draft begins June 23. The Sabres have no top hockey executive.
Sabres owners Terry and Kim Pegula say they're working to remedy this situation, but with every passing hour the franchise slips closer to peril.
It's quite a corner into which the Pegulas have painted themselves. They can't rush the decision and get it wrong. But they can't delay either.
The Pegulas have yet to announce what structure the Sabres' hockey operations department will take moving forward. From the outside, it's clear they need a president of hockey operations; a czar to look after their hockey interests.
Working in tandem with ownership and a general manager, a team president should set the vision for the Sabres and then oversee people charged with living up to that mandate.
The Pegulas are smart, wealthy people, but they are not hockey executives. They need help. They need a president. They also need a GM and a head coach.
The easiest route for the Sabres is to find a package deal like Mike Gillis and his band of Laurence Gilman and Lorne Henning.
Gillis found a way to keep the Aquilinis in line in Vancouver, and the group enjoyed success with the Canucks. Gillis can be prickly and might be best suited for the president's role. Leave the media and the day-to-day to Gilman and Henning. While they are at it, this group could grab Eric Crawford from Montreal and put him back in charge of player personnel. It's a ready-made solution for the Sabres.
Same would go for the two-time Stanley Cup champs from Los Angeles: Dean Lombardi and Mike Futa, plus coach Darryl Sutter.
Sutter told TSN on Thursday he's "staying in the game," and will be looking for the right coaching fit. Working with Lombardi and Futa would likely be a fit for Sutter. He just spent six years with them in Los Angeles.
The duo of Brian Burke and Brad Treliving might also be a consideration. The fact Treliving, one of the brightest young GMs in the game, hasn't been locked up by Calgary speaks to apparent discord. Flames' owner Murray Edwards and his No. 1, Ken King, should be paying Treliving market value and giving him whatever is needed to keep him happy.
Other options include Sabre alumni Lindy Ruff, Rick Dudley and Jim Schoenfeld – each of whom has significant experience and expertise.
So, who could be the GM? Here are the top candidates:
Jason Botterill: He came close when Tim Murray was hired last time around and has already been interviewed by the Sabres on this go-round as well. Botterill is the second-in-command in Pittsburgh to GM Jim Rutherford. If Buffalo sniffs around, could Pittsburgh bump Rutherford to president and give Botterill the GM title to keep him?
Paul Fenton: Mr. Everything in Nashville. Fenton is involved in all aspects of hockey ops with the Predators and has been there for 18 years – the last 10 as assistant GM.

Mike Futa: The highly regarded Kings' assistant GM would be the natural choice for GM if Lombardi were to fill the president's chair.

Laurence Gilman: He was second-in-command to Gillis in Vancouver, knows the cap, knows the CBA and knows players.
Bill Guerin: Word is he's already been in for an interview. The ex-NHLer is smart and hard working.

Norm Maciver: A top lieutenant to Stan Bowman in Chicago, Maciver has strong evaluation skills and has learned the business side. Bowman's management tree has already sent Marc Bergevin to Montreal and Kevin Cheveldayoff to Winnipeg.

Brad Treliving: The current Calgary GM goes to the top of the list if the Flames don't re-sign him.

Bill Zito: The former agent and current Columbus assistant GM has gained experience in scouting and contracts and his name keeps popping up in Buffalo.
Top candidates for coaches include first-timers, next-timers and old-timers.

First-timers: Coaches on the rise and in the hunt for their first NHL head coaching position.
Phil Housley - Assistant coach Nashville Predators. Housley is a former Sabres star and overseer of one of the best bluelines in hockey.

Sheldon Keefe - HC Toronto Marlies. Keefe has done a nice job with the Marlies, developing players for the Maple Leafs while winning games at the same time and creating a strong culture.

Kris Knoblauch - HC Erie Otters. Knoblauch won a Memorial Cup coaching the Kootenay Ice before taking over the program in Erie. He has earned some posts with Hockey Canada as well.
Jim Montgomery - HC University of Denver. A long and well-travelled playing career has transformed into a very successful run as a coach. Montgomery won two USHL titles with Dubuque and just added an NCAA championship with Denver.


Next timers: Coaches with NHL bench experience in line for their next opportunities.

Scott Arniel - Associate head coach New York Rangers. Arniel's stint as top dog in Columbus was some time ago. He has continued to grow as right-hand man to Alain Vigneault. The Kingston, Ont. native played in Buffalo and knows the market.
Craig Berube - HC Chicago Wolves. Berube had as short tenure as head coach of the Philadelphia Flyers. Like so many coaches who get fired early, he has used the experience as a learning step. Forceful and direct, Berube has the ear of players and gets buy in on a team concept.

Jack Capuano - A long run with the Islanders ended in disappointment. Capuano's teams made the postseason in three of six full seasons. Coached high-end talent in John Tavares and his blue-collar image would mesh nicely with Buffalo.

Willie Desjardins - Desjardins got caught up in roster turmoil with the Vancouver Canucks and was made the scapegoat. A career coach, his Medicine Hat Tigers teams went to two Memorial Cups and he won a Calder Cup with the Texas Stars.

Kevin Dineen - Assistant coach Chicago Blackhawks. Working with Joel Quenneville never hurt anyone. Dineen enjoyed a long playing career, won a Calder Cup in Portland and led Canadian women to a gold medal in Sochi.

Dallas Eakins - HC San Diego Gulls. Eakins took the wrong job when he jumped to the NHL as head coach of the Edmonton Oilers. A progressive coach, Eakins utilizes analytics but also has some old school in his methods.

Kirk Muller - Associate head coach Montreal Canadiens. He had a tough run as head coach with Carolina Hurricanes. Muller's strength is communicating with players and moves nicely from the coaching offices to the dressing room.

Patrick Roy - Roy is unattached after a rough stretch with the Colorado Avalanche. Roy had lots of success running junior program in Quebec. He left Avs when he didn't like direction team was heading. Can he just be a coach? Can he work in an organization with others?

Old timers: Veteran NHL coaches with pedigree, multiple jobs on resume and Stanley Cup playoff success
Marc Crawford - Associate head coach Ottawa Senators. Crawford has made a strong return to the NHL and is part of a Senators staff doing great things right now. He won a Stanley Cup with Colorado Avalanche. A great motivator, Crawford needs a strong staff around him but is willing to delegate.

Lindy Ruff - A return to the bench in Buffalo seems unlikely. Ruff took the Sabres to the Stanley Cup, has worked as an assistant with Team Canada and most recently coached a talented but undisciplined Dallas Stars team.

Darryl Sutter - Sutter says he's not ready for the farm just yet. He has lots of experience and is a winner of two Stanley Cups. A strong voice, Sutter gets teams to play his way. Sutter says he won't just take any job and needs to be comfortable with GM and president. Buffalo would have to convince him - not the other way around.