An NHL advanced stats primer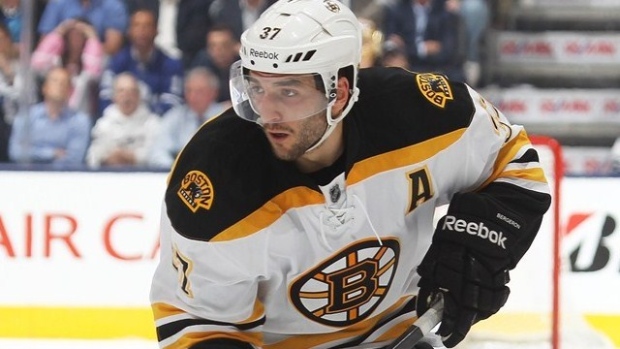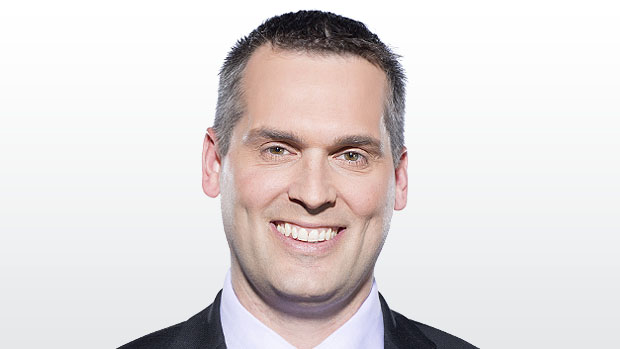 Since advanced stats have finally been included on NHL website, here is a quick primer on some of the new numbers.
The Basics:
Modern hockey analytics focus on shot-based metrics because goals are relatively rare events, so using 4-5 even-strength goals-per-game takes an impossibly long time to get a legitimate sample size for evaluation.
The advantage of shots is that it allows the sample size to get viable sooner and that whole process works as you step back from goals, to shots on goal, to attempted shots on goal.
The important part of these measures is that they are measures for productive puck possession. There is a strong correlation between shot attempts and scoring chances and shot attempts and winning games. While some might prefer to have an actual measured time of possession, there is no public data that indicates timed possession has more predictive value.
Terms:
SAT (previously Corsi) – Attempted shots on goal (goals, saves, missed shots, blocked shots), measured during 5-on-5 or even-strength play, and expressed either as a plus-minus number or as a percentage.
USAT (previously Fenwick) – Unblocked shot attempts, which includes attempted shots on goal (goals, saves, missed shots) but it doesn't include blocked shots.
When using these stats, shot attempts is typically used for individual players because, by including blocked shots in the calculation, it reaches a useful sample size quicker.
Unblocked shot attempts are used more often when measuring at the team level because using a whole team's attempted shots provides a viable sample size sooner and allows the skill of shot blocking (or avoiding blocked shots) to be part of the equation.
There are fine details that can be explored between the two, like why a team might be getting a higher percentage of shots blocked but, in the majority of cases, there aren't material differences between the two.
SPSV% (previously PDO) – Combines 5-on-5 on-ice shooting and save percentage and is effectively used as a measure of luck (or good/bad fortune; basically, things beyond an individual's control).
On-ice shooting percentage is the percentage for all players when a particular player is on the ice. Few players have an ability to consistently affect the shooting percentage of the other four players on the ice. Sidney Crosby has in the past and anyone playing with Stamkos tends to get a bump from his shooting percentage, but those are exceptions.
At the other end of the spectrum, any number of checking forwards will have very low on-ice shooting percentages, but that's often a reflection of the relative skill level of fourth line players.
Individual players, that aren't goaltenders, don't have much sustainable effect on save percentage.
Also, shooting and save percentages tend to fluctuate, especially over the short term, but even from year to year, so any teams that have exceedingly high or low SPSV% are more likely to regress closer to 1.000 over time.
When it comes to individuals, the same principles apply, though the pull towards 1.000 isn't as strong because there are more individual exceptions.
SAT, USAT Close – Measures shot attempts when games are within one goal through the first two periods or tied in the third. Using these circumstances reduces score effects.
Score Effects – The reason that "close" results are used, particularly on team measures, is that NHL teams tend to go into a defensive shell when they have a third-period lead and it tends to tilt shot attempts in favour of the team that is trailing.
Score-Adjusted – Rather than using only "close" game situations, score-adjusted also covers when teams are up or down 1-2 goals. By comparing to league averages in those situations, it allows for a quicker evaluation – which is helpful for making in-season determinations.
SAT Relative – The difference between shot attempts when a player is on the ice and when he's off the ice. (Ex. Patrice Bergeron's SAT% is 58.4% and the Bruins are 48.8% when Bergeron is off the ice, giving him an SAT Relative of +9.6%)
Relative stats are useful for finding value, especially when crossing teams as it is an attempt to limit the influence of teammates on results.
This can be measured by percentage, as in the example above, or as a plus-minus number (also frequently as a rate per/60 or per/20 minutes of 5-on-5 play).
Zone Start% - Measures the percentage of face-offs between the offensive and defensive zone to start a shift.
Some players (Sedins under Alain Vigneault, Patrick Kane, Mike Ribeiro) get their shifts tilted as coaches try to get offensively-skilled players starting more often in the offensive zone, whereas others are deployed as defensive and faceoff specialists (Manny Malhotra, Dave Bolland, Boyd Gordon) who consistently start much more frequently in the defensive zone.
Again, this helps provide context to a player's stats and offers some measurable evidence regarding how a particular player is being deployed.
In addition to www.nhl.com/advancedstats, there are more advanced stats available on www.war-on-ice.com, www.puckalytics.com, and www.naturalstattrick.com
Scott Cullen can be reached at scott.cullen@bellmedia.ca