Andersen delivers fragile Leafs a wake-up call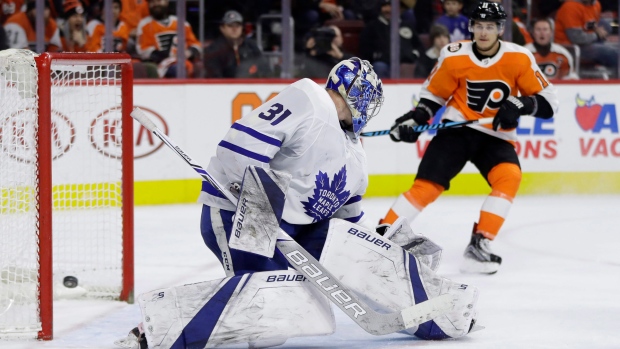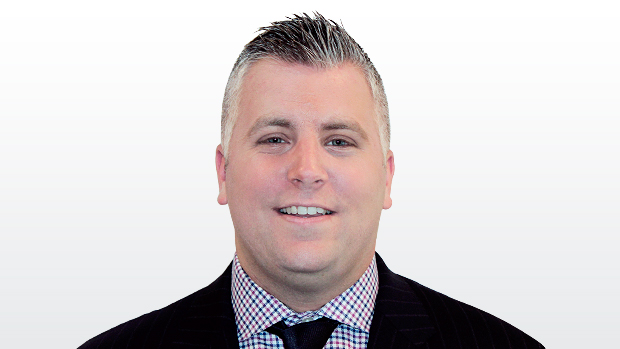 PHILADELPHIA — Enough, Frederik Andersen said.
The Maple Leafs' true MVP had seen one odd-man rush, one turnover, one miscue too many to let it slide any longer.
For weeks, the Maple Leafs were in spin cycle mode, talking about 'process' while overtime losses piled up and somehow served to only pad Toronto's cushy playoff position. No reason to worry, really, without any true threat in the standings.
But after four straight losses, the latest in which the Leafs blew a two-goal third period lead, it was time for real talk.
No more sugarcoating.
Andersen simply said after Thursday night's 3-2 overtime setback to the Philadelphia Flyers what everyone watching the Leafs has been thinking: the last month and a half is more than just a rough patch of ice during the dog days of the season.
"We've got to regroup. We've got to figure out who wants to commit to playing for the team," Andersen said. "We've got to have a different attitude … I think we've got to look each other in the eyes here and determine where we want to go from here."
Selke Trophy candidate Sean Couturier scored 18 seconds into overtime to complete the comeback for the Flyers on a night Philadelphia raised Hockey Hall of Famer Eric Lindros' No. 88 to the rafters.
These Maple Leafs are a fragile bunch right now, a sentiment coach Mike Babcock did not deny, even as he tried to gently massage the message at a critical juncture in the season. His team hasn't won in regulation since Dec. 28. The Leafs have dropped seven of their last nine. They're a long way from catching Boston for home-ice advantage in the playoffs after the Bruins were at one point on pace in December to finish 18 points behind them.
"There's no reason to let things go to your head," Babcock said. "We're going through a spell here. We're not as good as we can be. Let's find a way to dig out. That's what we've got to do tomorrow. We've got to get our head right."
Even Babcock's magic touch wasn't enough against the Flyers. Babcock heard the noise, as the voices in the self-proclaimed centre of the hockey universe grew louder, clamouring for a lineup shakeup, for line changes, for fourth-liner Connor Brown to see more minutes
He relented halfway through Thursday night when he flipped Brown with William Nylander.
Boom. The swap worked instantly – an almost uncanny result that you could practically hear Leafs Nation saying "See!" from 350 miles away.
"I just didn't like what was happening," Babcock said.
Brown opened the scoring with his 12th goal of the season on a breakaway. It was his 10th even-strength goal of the season despite playing fewer minutes than any Maple Leafs regular other than Matt Martin. Just 28 seconds later, Frederik Gauthier netted his first, with Nylander as his linemate.
Those contributions were exactly what the Maple Leafs needed on a night that Auston Matthews was held off the scoresheet for a season-high fourth straight game and Nazem Kadri pushed his slide without a point to a career-worst 20 of the last 21 games.
Then the wheels fell off again. The dagger was Wayne Simmonds' game-tying, short-handed goal off a 2-on-1 rush created by an offensive zone turnover with little support.
Babcock said when the Maple Leafs' fourth short-handed goal-against of the season hit the back of the net, his thought was: "Oh my god."
"It looked like we were really coming out of it and then we're right back to where we were," Babcock said.
Andersen said he was frustrated to stare down yet another odd-man rush, but he wasn't the only one.
"I think a lot of guys on the bench, too, (are) pretty frustrated not being on the power play and seeing that kind of effort," Andersen said. "I don't think we're tired. I think it's a lack of effort at certain points. It certainly can't happen. We got to figure this out if we want to play any meaningful hockey later. We have to figure this out."
Mitch Marner took the blame for his second bogey in as many games. He was stripped by rookie Nolan Patrick at the goal line on Philadelphia's first goal.
"I'm not happy about it," Marner said. "It sucks. Freddie has played unbelievable every night for us. I've got to be better about it. It's on me. It's time to rethink and be ready to play."
Babcock said the Leafs "should all walk out of here feeling terrible." But he wanted to quickly turn the page, reminding "we're in a great spot in the league, we like our team, let's play the best we can."
The "good cop" routine wasn't working on this night. Babcock didn't need to use the stick, because Andersen brought the hammer. You can bet his strong words grabbed the attention of every Maple Leaf, coming from one of the few vets who has actually been there, a Game 7 on the precipice of the Stanley Cup Final.
About time.
"We're sitting pretty good. We got it pretty comfortable," Andersen said. "But there can't be any reason for not playing the right way, because we have to be ready for when it comes to past the All-Star break here, because it's going to be tougher for everyone. Teams are going to catch us and we can't slide like this."
Contact Frank Seravalli on Twitter: @frank_seravalli