Andersen focused on details, communication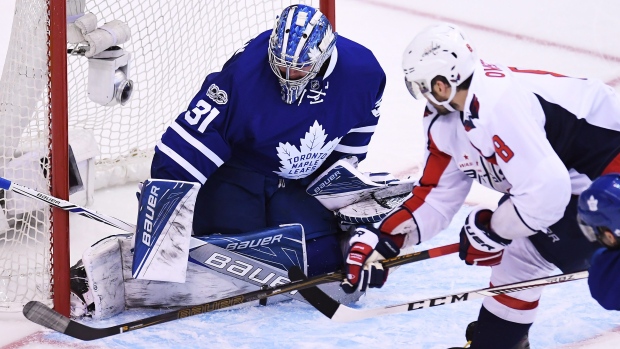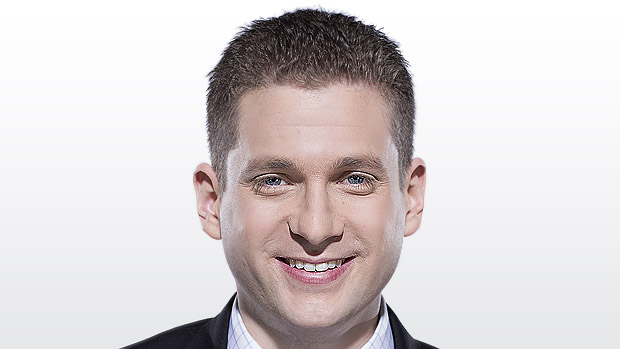 TSN Toronto reporter Mark Masters checks in daily with news and notes from Maple Leafs practices and game-day skates. The team skated at Verizon Center ahead of Game 5 against the Washington Capitals.
- Frederik Andersen allowed five goals on 27 shots on Wednesday night. That total could've been worse if not for a borderline goalie interference call. So, what's the key to a bounce-back effort in Game 5? "Just details," the goalie said. "…It comes down to executing. We know we'll get chances to score and if we do the other details well I think we have a better chance to win." Specifically, Andersen believes communication needs to be better when it comes to breaking the puck out of the defensive zone. "Everyone's got to talk [more]. Once we do that it makes it a lot easier to get out of the zone and everyone feels like they have more time and are able to make better plays."
Andersen's .905 save percentage is worst among goalies still alive in the playoffs. "When you're a good goaltender and you got confidence in yourself you've got a foundation built there to go back to," said head coach Mike Babcock. "Sometimes it doesn't go your way, that's life. Over an 82-game spread the things settle out. In the playoffs you don't have as much time for them to settle out. You got to be good every night and you got to dig in."
- The other goalie in the series, Braden Holtby, hasn't been much better than Andersen, posting a .907 save percentage. Head coach Barry Trotz has blamed some unfortunate bounces for a couple of goals comparing the play in front of his goalie to a "pinball machine." But the reigning Vezina winner isn't making excuses. In fact, Holtby decided to take part in an optional practice on Thursday to fine tune his game. "It was more trying to get the body control back a little bit," Holtby explained. "In any situation, any series or circumstances of events, you try and pick out trends and I think in order to combat some of those bounces, I need to get my body moving, my upper body moving, in certain areas shifting and keeping my lower body based on my edges more than usual."
- Babcock continues to urge his young players not to be satisfied simply to be in the playoffs. "Here we are," he said on Friday morning. "Let's go. Teams are going home now, you can see. Pretty soon there's only going to be eight and if you want to be one of them you dig in. Best time of your life. Dig in." The Blackhawks, third overall in the NHL regular season, and Blue Jackets, fourth overall, were both eliminated on Thursday night. "We're counting on lots of guys to be important for us that are kids. So, you can make all the excuses in the world for them that you want, the reality is we're here," Babcock said. "Let's play. Next year doesn't come. If I look at the teams that are out, or I look at the teams that maybe even missed, at the start of the year you would have asked me who would be in the Stanley Cup final, one of the teams that missed the playoffs I would have picked. So, make good on your opportunity."
Auston Matthews has embraced that message. "He's pretty right," the teenager said. "It's important to kind of stay in the moment. Just because we're a young team and rebuilding and able to make the playoffs in one year doesn't mean we're going to make it the next year. So we're in a good position now and I think it's definitely important for us to stay in the moment and make sure we capitalize on this opportunity."
* Lines at Leafs morning skate:
Hyman-Matthews-Nylander
Komarov-Kadri-Brown
van Riemsdyk-Bozak-Marner
Martin-Boyle-Kapanen
Fehr, Leivo
Gardiner-Zaitsev
Hunwick-Rielly
Marincin-Carrick
Smith-Marchenko
Andersen
McElhinney