Andersen not concerned about his game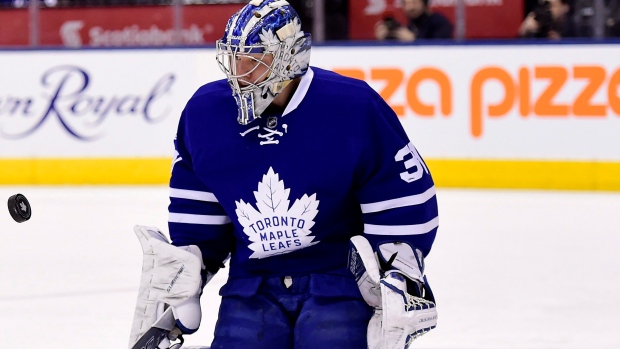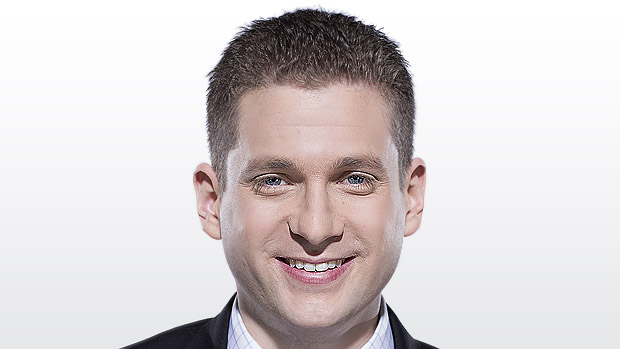 TSN Toronto reporter Mark Masters checks in daily with news and notes from Maple Leafs practices and game-day skates. The Maple Leafs practised at the MasterCard Centre on Friday.
- The numbers are ugly, but Frederik Andersen insists he's not concerned about the state of his game.
"I've been feeling fine, actually," he said following Friday's practice. "When you look at the goals, you're realistic. I'm working with the goalie coach [Steve Briere] a lot and just maintaining everything. Just trying to work as hard as possible and I know it will all even out and the bounces will come."
Toronto has allowed 16 goals in four games and Andersen's save percentage has plummeted to .871 after a solid start in Winnipeg. That ranks 44​th out of 50 goalies who've played this season and 31st out of the 34 goalies who have played at least two games.
"Well, he's got to be better just like the team," head coach Mike Babcock said, "but we have to be better structurally in front of him so you add it all together and we haven't been good enough."
- Babcock is still fuming about the performance on Wednesday against the Devils, which saw Toronto fall 6-3 at the Air Canada Centre.
A focal point on Friday was discipline. Toronto has spent the second most time shorthanded (38:22) in the NHL so far this season.
"St. Louis has more minors, but they've played one more game than us," Babcock said. "We're leading the charge. So, if other teams are getting it (shrugs). The message being sent isn't being received. We got to fix it. So, we're going to fix it."
A good chunk of Friday's video session was spent reviewing some of the calls.
"When you go over them like we did today, I mean, they're penalties we can take out of our game," said Morgan Rielly, who has been whistled for two minors. "It's making us play a lot of shorthanded hockey and that keeps guys off the ice. We want to keep the lines rolling."
Toronto has allowed four goals while shorthanded this season.
- Defenceman Connor Carrick appears poised to return to the lineup after missing two games with an upper-body injury. He was paired with Andreas Borgman at Friday's practice, which means Calle Rosen is likely to be the healthy scratch in Montreal.
Team defence was another main talking point for Babcock after the workout. Rielly revealed one specific area of adjustment.
"We got lots of things we can work on, obviously the D zone's one of them," he said. "Slowing them down coming through the neutral zone is important."
- The Leafs have lost 14 straight games against the Canadiens dating back to Jan. 18, 2014. That includes eight losses in the Babcock era (0-6-2). The coach was asked about the drought. Toronto has lost eight straight at the Bell Centre dating back to Oct. 1, 2013.
"They've really had our number in games past," said Rielly, who has yet to win in Montreal. "We've got to go in there ready to play and be hungry for a win, because we're due against these guys. It's our first game against a team in our own division and it's team we have to learn how to beat."
"It's something we're aware of," Connor Brown, a Toronto native, acknowledged. "We want to, obviously, turn the tide. It's also important to our fan base, one of our big rivals, so it's a big game for us."
- Babcock, a McGill University alumnus, will drop the puck at the Redmen homecoming game against Concordia Friday night in Montreal.
"I'm forever indebted for my time at McGill," said Babcock, who remains in touch with his college roommates. "I think it's a fantastic school."
The coach has been known to wear a McGill tie as a good luck charm, but has yet to do it with the Leafs.
"I wore it in two Olympics and one World Cup and, you know, when we ever get a big game around here I might bring it out. But we got a lot of work to do to get in a big game."
Lines at Friday's practice:
Hyman-Matthews-Nylander
Marleau-Kadri-Komarov
van Riemsdyk-Bozak-Marner
Martin-Moore/Fehr-Brown
Leivo
Rielly-Hainsey
Gardiner-Zaitsev
Borgman-Carrick
Rosen-Polak
Andersen
McElhinney