Are the Sabres now a playoff team?
October marks a fresh start for the Buffalo Sabres. No team - not the Oilers, Coyotes, Hurricanes or Maple Leafs - lost as many games as Buffalo over the last two seasons. But with the additions of Ryan O'Reilly, Jack Eichel, Evander Kane, Robin Lehner and a new defense corps, TSN Senior Hockey Reporter Frank Seravalli asks: are the Sabres now a playoff team?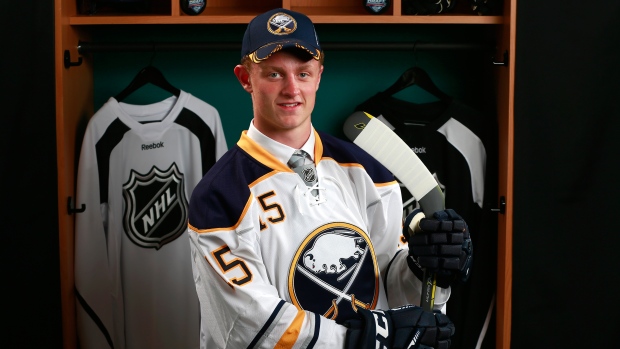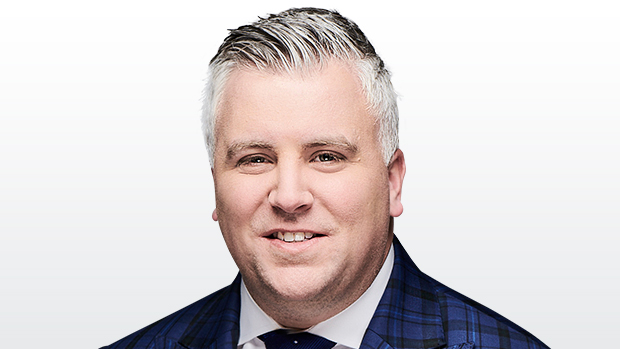 Two weeks ago, Dan Bylsma and Tim Murray were chatting in a hallway in the bowels of the BB&T Center in Florida.
It was June 27, Day 2 of the NHL draft, better known as the day after the biggest day in recent Buffalo Sabres history.
Bylsma opined that the Sabres drastically improved a day earlier, trading for Ryan O'Reilly and drafting Jack Eichel - a star far from a consolation prize.
Murray would only say the Sabres got a little better.
"I'll let him put his balls on the line for that," Murray quipped of Bylsma's opinion, cackling.
O'Reilly signed a unique, seven-year contract extension on Friday for $52.5 million - with $45.5 million coming in the form of signing bonuses each July 1 - for the richest deal in Sabres history.
Eichel signed his max entry-level deal on Wednesday, officially leaving Boston University. Robin Lehner, 23, is the Sabres' starter of the present and future. They bought out Cody Hodgson. They remade their defense corps with the low-key depth signings of Matt Donovan and Carlo Colaiacovo. Minute eater Zach Bogosian and rising star Rasmus Ristolainen have considerably more support.
And none of those sweeping changes include the addition of Evander Kane, who came over last season from Winnipeg but never played a game after undergoing shoulder surgery.
October marks a fresh start for the Sabres. No team - not the Oilers, Coyotes, Hurricanes or Maple Leafs - lost as many games (120) as Buffalo over the last two seasons. They lost 102 of those games in regulation alone, back-to-back 51-loss campaigns.
With such sweeping moves, are the Sabres now a playoff team?
"You're never going to get me to say that," Murray responded. "If we go to the Conference Finals in two years and you ask me (then) if we're going to make the playoffs the next year, I'm not going to say that."
The turnaround would be historic - but not necessarily unprecedented.
The last team to go from 30th place to the playoffs the following season was the 2007-08 Philadelphia Flyers. They, too, lost out on the draft lottery - ending up with James van Riemsdyk instead of Patrick Kane in 2007.
With oodles of cap space, the Flyers brought in Kimmo Timonen, Scott Hartnell and Danny Briere in free agency. They traded for Scottie Upshall, Joffrey Lupul and Jason Smith. Braydon Coburn was added late in the miserable 2006-07 season.
It was funny Murray mentioned the Conference Finals off the cuff, since the Flyers improved from 56 points to 95 the next season, then knocked off the Capitals and Canadiens before falling to the Penguins in the penultimate series.
The 39-point swing is one of the largest year-to-year bumps in NHL history. Amazingly, the Flyers somehow survived a 10-game losing streak (0-8-2) in February that year.
But if last year's point totals hold true for next season, it would be an even more daunting rise for the Sabres. Pittsburgh qualified for the playoffs on the second-to-last day of the season last April (by beating the Sabres), and they snuck in with 98 points.
That means it would be a 44-point jump for Buffalo to get in next April. Even if the playoff barrier returns to the historical 93 or 94 points, as it has been since 2006, the Sabres are still looking at a 40-point turnaround.
Tim Murray's uncle, Bryan Murray, was a minor part of the Sabres' roster overhaul, considering he dealt Lehner to Buffalo. Though maybe slightly impartial, he thinks the Sabres are now "absolutely" in the playoff conversation - and he is the general manager of an Atlantic division rival.
"I like the way they are built. They are built the right way, down the middle," Bryan Murray said at the draft. "If you look at their top three (centers) now, they could have Eichel, O'Reilly and (Zemgus) Girgensons. That's a pretty good group."
Tim Murray still wanted to reserve judgment for when the new-look Sabres finally hit the ice.
"I feel much better about our team," Murray admitted. "I think we've taken big strides. We're just trying to get a little bit better every day. We think we've done that. Our players are excited, but I'm not going to put pressure on our players and coaches and say we're a playoff team now. I think there's still a lot of uncertainty. Everything's new."
As for Bylsma, Murray understood his excitement. A part of him reveled in it.
"He should be really excited based on the day he was hired until today," Murray said. "I can say that a little bit jokingly. It's Christmas morning for coaches every time you add a proven, good-to-very-good NHL player. I can see that they're excited. I think they should be excited."
ADDITIONS
| PLAYER | POSITION | AGE |
| --- | --- | --- |
| Jack Eichel | Centre | 18 |
| Ryan O'Reilly | Centre | 24 |
| Evander Kane | Left Wing | 23 |
| Robin Lehner | Goaltender | 23 |
| Jamie McGinn | Left Wing | 26 |
| David Legwand | Centre | 34 |
| Sam Reinhart | Centre | 19 |
| Matt Donovan | Defence | 25 |
| Carlo Colaiacovo | Defence | 32 |
SUBTRACTION
| PLAYER | POSITION | AGE |
| --- | --- | --- |
| Nikita Zadorov | Defence | 20 |
| Mikhail Grigorenko | Centre | 21 |
| Cody Hodgson | Centre | 25 |
| Andrej Meszaros | Defence | 29 |
| Andre Benoit | Defence | 31 |
| Matt Ellis | Left Wing | 33 |
| Patrick Kaleta | Right Wing | 29 |
| Michal Neuvirth | Goaltender | 27 |
| Anders Lindback | Goaltender | 27 |
Frank Seravalli can be reached at frank.seravalli@bellmedia.ca.