Argos LB Ball placed on six-game IL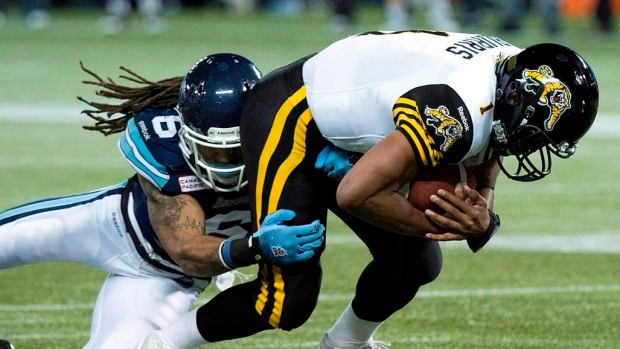 The Toronto Argonauts have placed linebacker Marcus Ball on the six-game injured list.
Ball sits second on the Argonauts and 10th in the CFL with 57 tackles this season. He also owns two interceptions.
The 30-year-old is back with the Argonauts after spending three seasons in the NFL. Ball spent time with both the Carolina Panthers and San Francisco 49ers last season.
The Argonauts (7-7) host the Saskatchewan Roughriders (7-6) on Saturday.